The 20,000 people who gathered at New York City's Javits Center for Sneaker Con earlier this month were there to buy, sell, and swap; to admire rare and unusual sneakers; and of course to see what everyone else was wearing.
They were also coming together over the shared love of a category of footwear that has spawned a full-fledged subculture.
Beyond being comfortable and functional—two qualities that increasingly define what Americans are wearing—sneakers' innovative design and ties to star athletes, celebrities, fashion, and music have made them irresistible cultural artifacts. They're cool on a rapidly growing scale, and the rarest, most desirable sneakers are status symbols in much the same way as designer bags can be—the great difference being that the "sneakerheads" who covet sneakers in this way are mostly men.
A large banner on the back wall of the Javits Center convention floor proclaimed it "the greatest sneaker show on earth," and indeed, Sneaker Con has taken off since the first one was held in March 2009. This year's was the largest to date—the first to span two days. By comparison, last year's New York event drew 11,000 people. Yu-Ming Wu, the New Yorker who cofounded Sneaker Con and built a sneakerhead following with popular blogs Freshnessmag.com and Sneakernews.com, says this year about 80,000 people will attend Sneaker Con events, which now occur in cities including Atlanta, Dallas, and Los Angeles.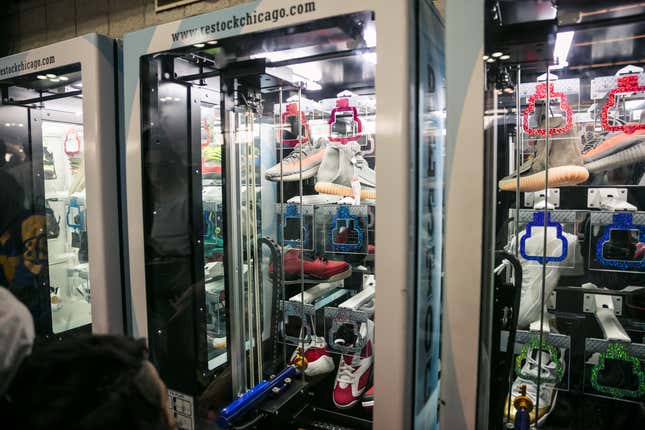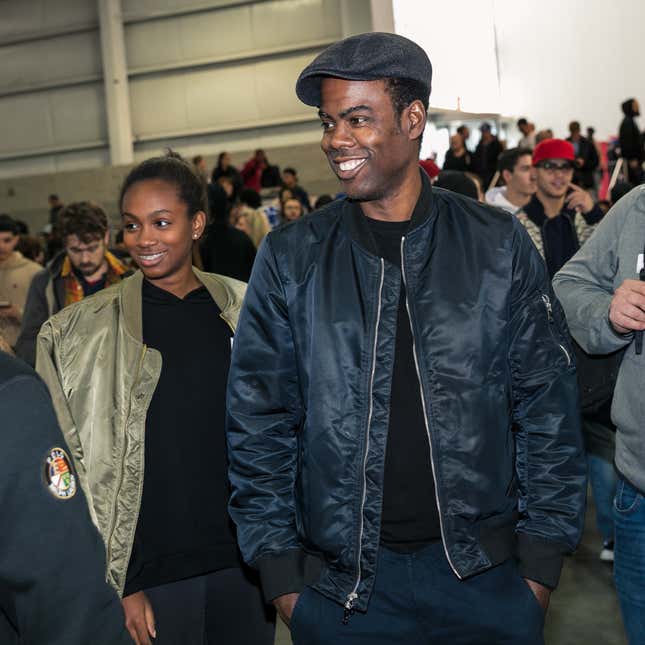 That growth, and the speed of it, is a testament to the draw of sneakers—and the eye-popping sales are another. At New York's Sneaker Con, one seller was asking $6,000 for an ultra-exclusive pair of Adidas NMD sneakers created in collaboration with Pharrell, which the singer gave out only to his friends and family. Tables were filled with rare Jordans, and various versions of Kanye West's Yeezy sneakers that were selling for $600 to $700 a pair.
As impressive as they are, these sneakerhead sales make up just a fraction of the total sneaker market. Matt Powell, the sports industry analyst for research firm NPD Group, says resale, which is what most sneakerhead sales are, is difficult to track since it's peer-to-peer. But in the US, he believes it accounts for about 1% of the $35 billion sneaker-retail business. It might even reach 3% if the estimate of a $1 billion resale market is accurate, though Powell thinks that number is high.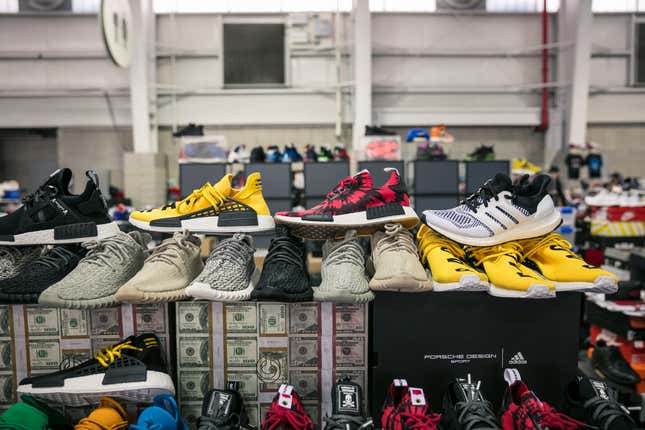 But even mass-market sneakers, for all their emphasis on performance, are also largely a fashion item, and sneakerheads help define what's desirable and influence trends that go beyond the shoes' "performance" qualities.
"It's really that cool downtown kid buying a pair. It's influential collaborators, whether it's the boutique guy or it's Ronnie Fieg who owns Kith," Wu says, referring to the prominent New York sneaker shop. "It's these guys that help push what's cool on the feet past performance."
That influence is growing worldwide. Stadium Goods, the consignment shop Wu cofounded a year ago, has a deal to sell its shoes on Alibaba's Tmall platform, and Wu says he also has plans to expand Sneaker Con to China, where a booming middle class with a growing interest in sports and fashion is gobbling up sneakers. "I think it's the fastest growing population of sneakerheads out there," he says. "When you think about it, these young kids, they're looking to the US for inspiration, to kind of see what's happening out there."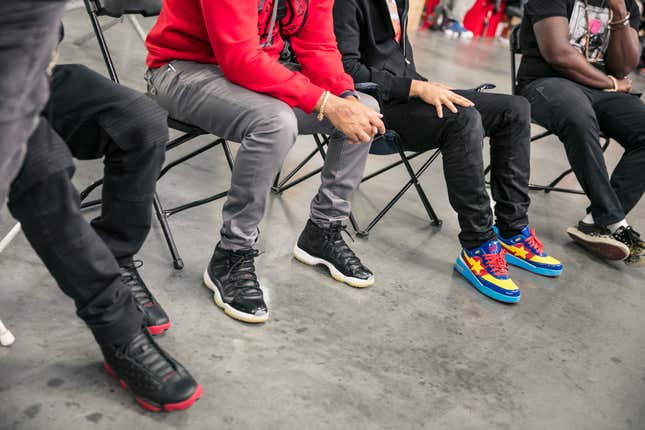 Wu doesn't see the growth of sneaker culture, and the high resale prices it generates, slowing in the US. "Young kids still need to go to school, and we can imagine that they will forever need to look good," he says. "I don't think the sneaker market will burst as long as people continue to have kids, as long as there are still teenagers, and as long as we still do sports."