Black eyes. Split lips. Bruised bodies. These are the images that dominate pop culture's discourse on domestic violence—and even highly visible awareness campaigns, from Life Can Be A Fairytale If You Break The Silence to the very viral Happy Never After (which used photoshopped images of Disney princesses). Survivors are more often depicted as battered Disney princesses than empowered and whole, but artist Chantal Barlow is trying to change this perception with the Unconventional Apology Project.
The self-described "transformative portrait and interview series" highlights survivors' triumphs over intimate partner violence in an effort to shift perceptions about domestic violence. Barlow has taken 26 portraits in total—with a goal of reaching 36—featuring women of varying ages, ethnicities, sexualities, and experiences.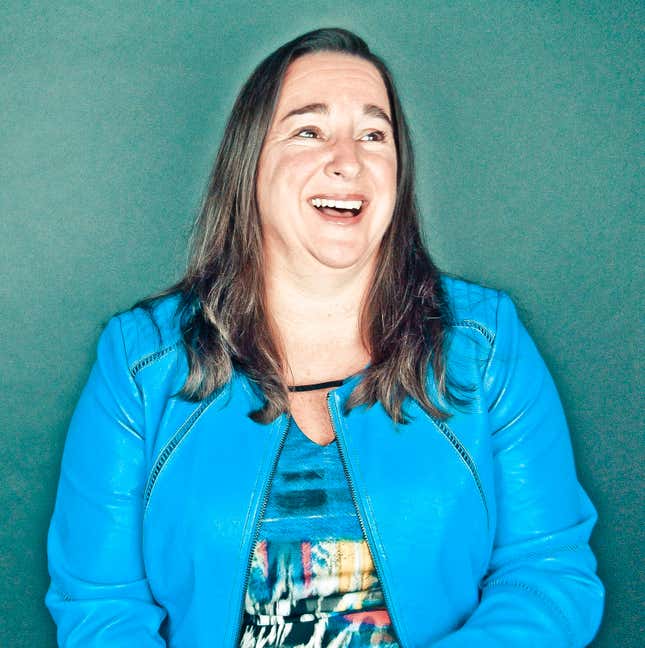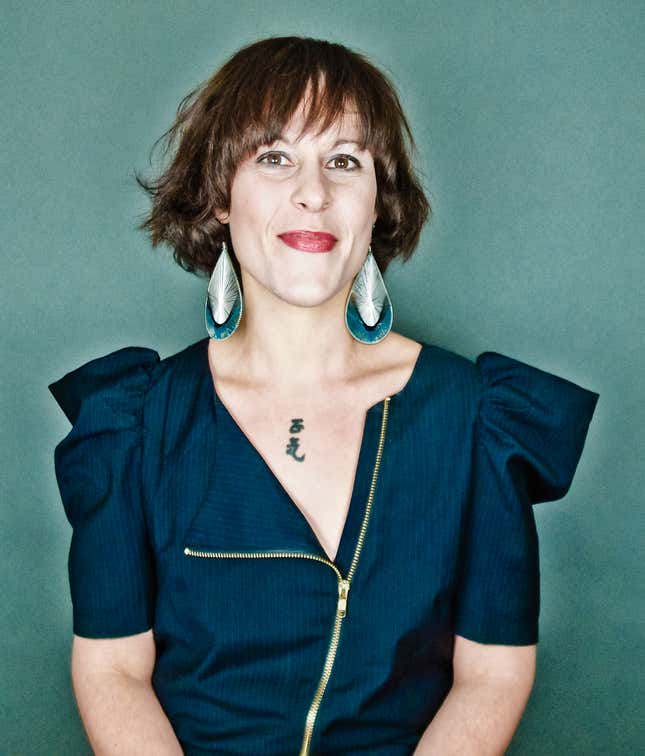 While these women's stories are all rooted in heartbreaking pasts, including intergenerational cycles of violence, narrowly escaping death, stalking, and more, they do not want to be remembered simply for what they've endured. This vibrancy comes through beautifully in the photos, which emphasize the way women can not only survive, but thrive in the wake of trauma.
"I hope that Unconventional Apology Project is able to convey to those who have experienced domestic violence that life and light can come again," Barlow says. "Their lives don't have to be stunted because of domestic violence or permanently connected to a person who hurt them… I also hope they realize how important their voices are and how impactful they can be."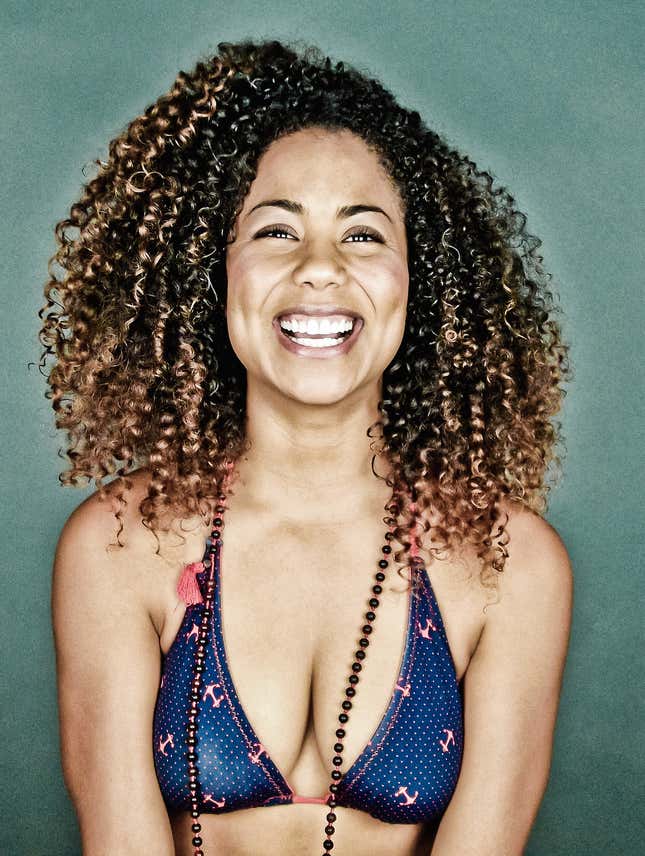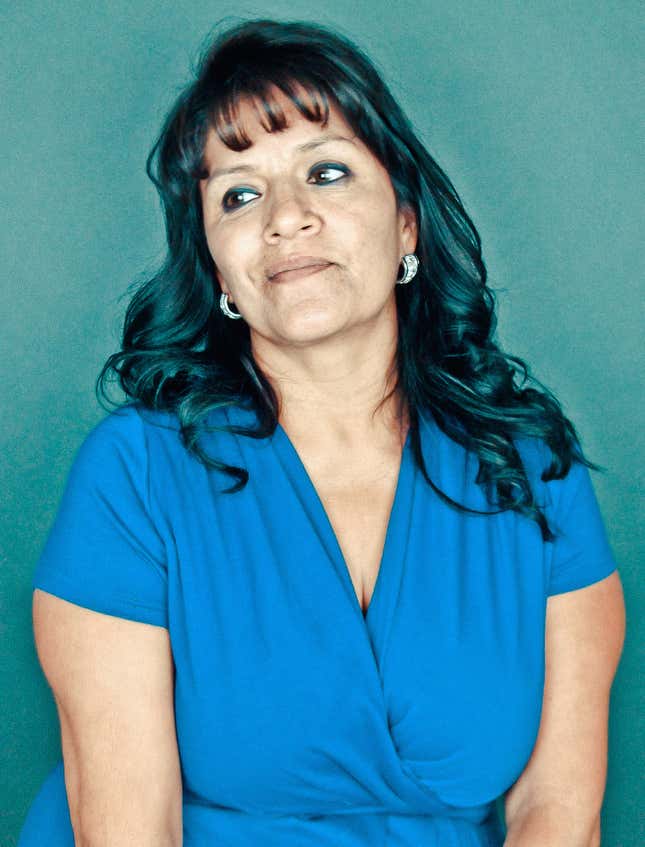 Despite years of feminist advocacy, many Americans can't imagine what it's like to experience, or live with, domestic violence. As participant Laura Webb recalls, "I still face stereotypes that seem to be very archaic, like 'Why don't women get out?' and 'Why did they stay?'" Fellow participant Rebekah Trachsel echoes this: "People say… 'Well, why don't you just leave?'"
Yet research shows that victims face the most danger when they attempt to leave. According to the Domestic Violence Intervention Program, a woman is 70 times more likely to be murdered in the first few weeks after leaving her abuser than at any other time in the relationship. And if you think domestic violence doesn't affect someone you know, you're likely mistaken. According to the National Coalition Against Domestic Violence, nearly 20 people per minute are physically abused by an intimate partner in the US. Annually, that computes to more than 10 million women and men and accounts for 15% of all violent crime.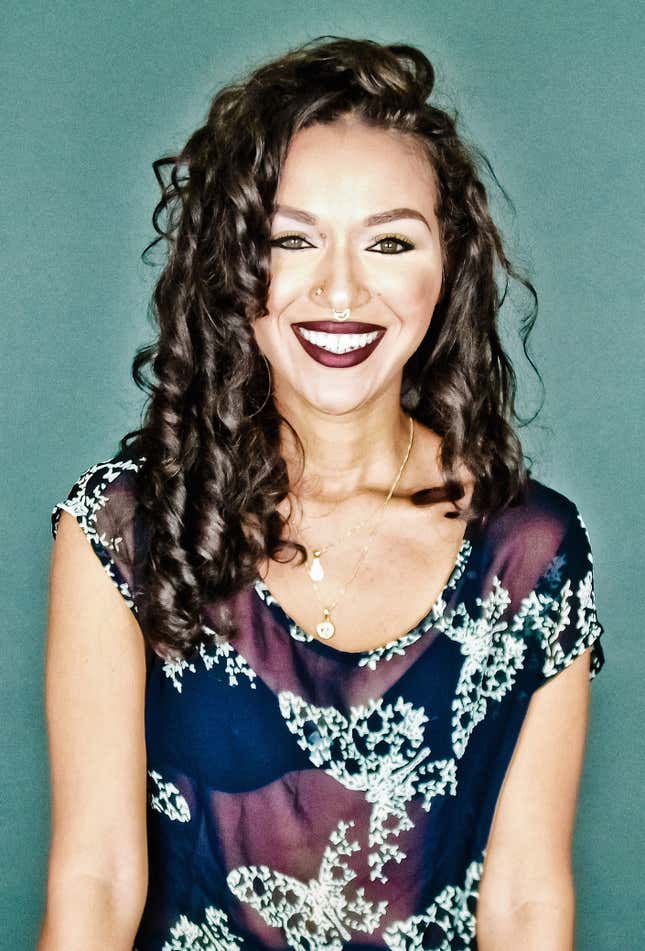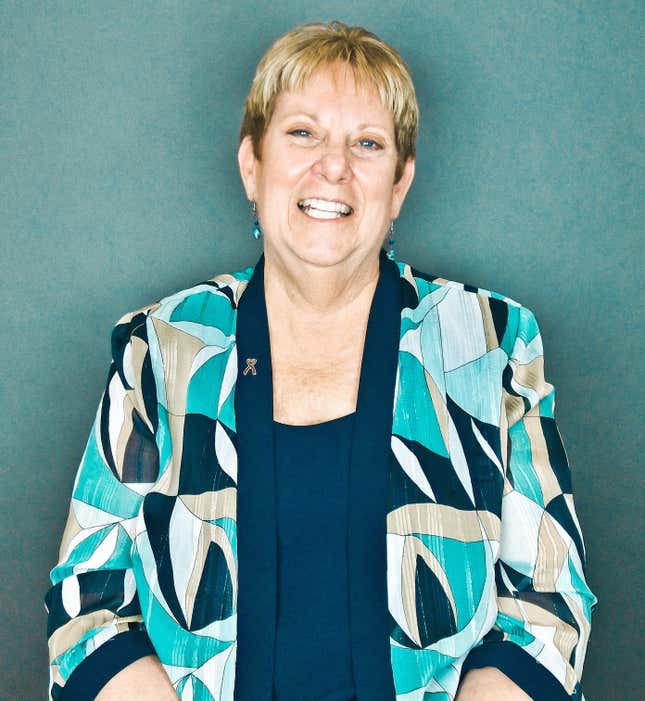 Barlow says her project was inspired by her own family history: Her grandfather shot and killed her grandmother just two days after their divorce was finalized. He was never held accountable and was instead welcomed back into his family.
Barlow shoots all of the project's portraits using her grandfather's beloved camera, which he left to her upon his death. As she explains on her website, "This camera will be used as a tool to photograph other women who have been impacted by abuse, and have been silenced. They deserve a Trail of Existence. They will not disappear."
Ultimately, Barlow is hoping that her subjects will be able to reclaim their voices through her work. "Many of the participants share that they've never been simply listened to without someone trying to manipulate their words, or engage in any other behavior that would inhibit them from speaking as freely as they'd like," she says.
If you or someone you know needs help, please call 1-800-799-SAFE (7233) for the National Domestic Violence Hotline or visit the National Sexual Assault Online Hotline operated by RAINN.