As of November 18, a woman who walks into the Neiman Marcus in San Francisco's Union Square will be able to browse a selection of designer clothes, find a jacket or dress she loves, and leave with it—without having purchased it. Eventually she will have to bring it back though, because it's only a rental.
Neiman Marcus has partnered with clothing-rental trailblazer Rent the Runway on a first-of-its-kind project, putting Rent the Runway shops inside select locations of the fancy department store. The two companies think they can create a new concept in retail that will serve both their customers better, that is more in tune with what consumers want today, and that even offers them an alternative to the closet-cluttering fast fashion that has dominated the apparel industry for years.
The 3,000-square-foot Rent the Runway space at Union Square is just the start. In the first half of 2017, Rent the Runway shops will roll out in more Neiman Marcus stores. (Which ones hasn't been announced yet).
Both companies are hoping to attract new customers, perhaps especially Neiman Marcus, whose business has struggled badly, like many other department stores. Their average shopper's age is 51, while the average member of Rent the Runway is 29, offering Neiman Marcus a chance for some new blood. At the same time, Jennifer Hyman, Rent the Runway's cofounder and CEO, says some of her company's highest growth is coming from women over 40.
Rent the Runway's growth in general has been rapid since it launched seven years ago. It now has 6 million members, and by the end of 2016 will have seven physical stores, including the Neiman Marcus location. It has become the clothing version of other popular "access economy" businesses, such as Uber, Airbnb, Spotify, and Netflix, which Hyman says are some of the other brands Rent the Runway members use most. They provide customers—millennials in particular—ways to get what they see as ultra-convenient service and better value for their money, and that's what Neiman Marcus is hoping it will now offer as well through the partnership.
"Partnering with Rent the Runway's innovative model combined with their affinity amongst millennials provides an exciting opportunity for us," Karen Katz, CEO of Neiman Marcus Group, said in a statement.
Value is a big part of the equation. "Together we're introducing this concept that rent-and-buy is the new high-low," Hyman says. "We think that subscribing to fashion is actually a substitution for fast fashion."
By "high-low" she means the habit shoppers have developed of filling their wardrobes with a mix of high-end designer clothes that they intend to keep for years and more adventurous, trendier items with a shorter shelf life that they buy on the cheap at fast-fashion chains. For a classic trench or a black leather jacket, they'll go high-end, but for an oversized hot-pink sweater they're headed to H&M. Customers will be able to get both from this new retail concept, except they'll get the designer version of the trendy piece and won't have to deal with it taking up room in their closet for years.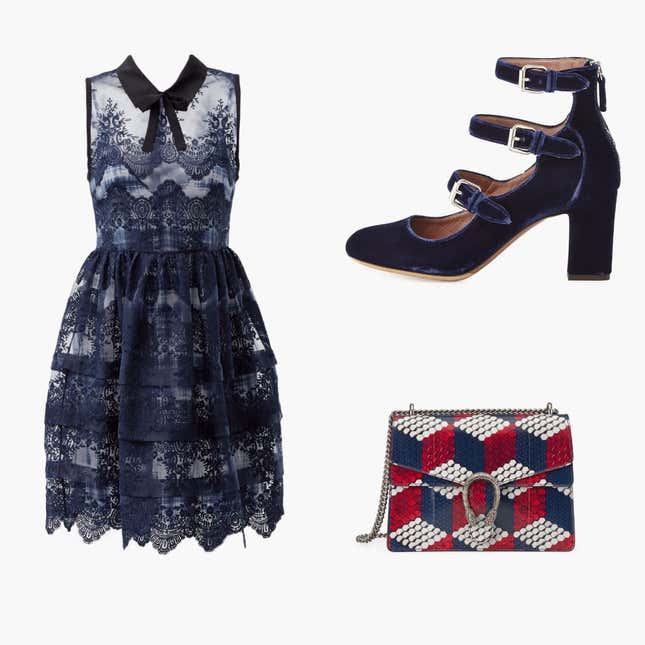 For that reason Hyman says they're likely to complement each others' businesses, not cannibalize them. When someone comes in to rent a dress in a bright print, they can also buy accessories and wardrobe staples from Neiman Marcus. Neiman Marcus sales associates, meanwhile, are being trained to bring customers who are browsing but maybe not ready to make a purchase into the Rent the Runway store "so they can try before they buy," Hyman says.
She adds that many of their members who rent a designer brand then want to buy something from the label. Neiman Marcus is banking on it.