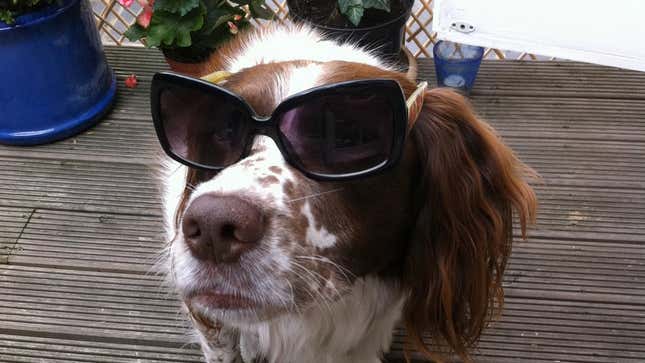 This is James. He's on Facebook. He has no idea what Facebook is. Because he's a dog.
There are at least 100 million other accounts on Facebook like James's—pets, brands, toasters. Yet Facebook appears to include them in the figures of "monthly active users," which it lists in its quarterly reports—and which the press loves to trumpet.
Those numbers come from eMarketer, which conducted a rigorous analysis of Facebook user data gathered by companies other than Facebook. The results are telling: For 2012, the year that Facebook announced in October that it had reached 1 billion users, eMarketer estimates that only 889.3 million were actual people. That's 100 million users short of what Facebook claimed.
In its last quarterly statement, Facebook said it had reached 1.11 billion users; eMarketer says the site won't reach that number (in terms of actual human beings) until 2014.
There's a silver lining for Facebook. Reports that the site is losing millions of users in its biggest and most mature markets—namely Europe and Japan—are probably false. Those reports were based on independent analyses of Facebook's user base which "did not account for mobile usage of Facebook," notes eMarketer.