Native Americans and environmental activists celebrated victory on Dec. 4, when the US Army Corps of Engineers declined to grant a permit for an oil pipeline to be built near North Dakota's Standing Rock Sioux Reservation. The stand-off had lasted for months, drawing support from many other tribes, as well as activists and veterans from around the country.
But many at the camp remain unconvinced of total victory over Energy Transfer Partners, the company building the pipeline. Some fear the ETP will build the pipeline nearby anyway, and president-elect Donald Trump has also signaled a desire to move ahead with the project.
Although Sioux leader Dave Archambault has reportedly told protestors that they can leave now, some have vowed to stay at the Standing Rock protest encampment, despite heavy snow and freezing temperatures, until the entire pipeline plan has been scrapped. Quartz spoke to a few of them: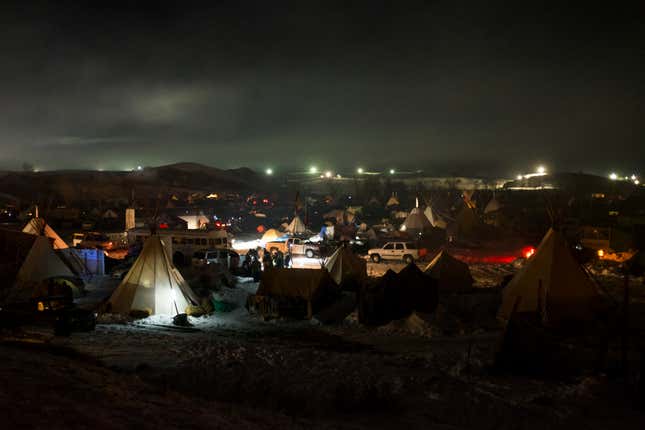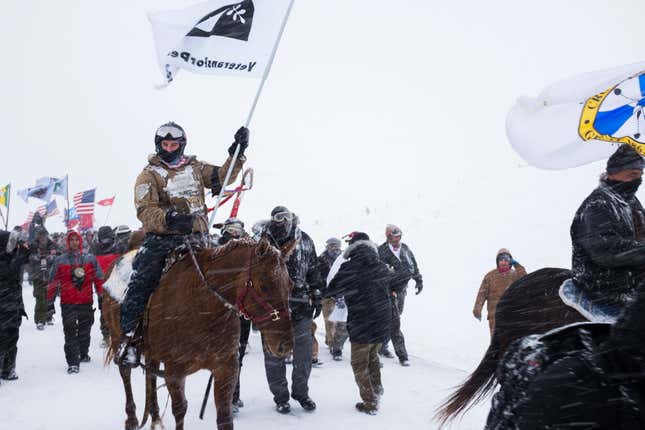 Terry Yellow Fat, Lakota Hunkpapa tribe
"I've been here since day one. All I want is clean water for me and my children," says Terry Yellow Fat of the local Lakota Hunkpapa tribe, who intends to stay at the protest site.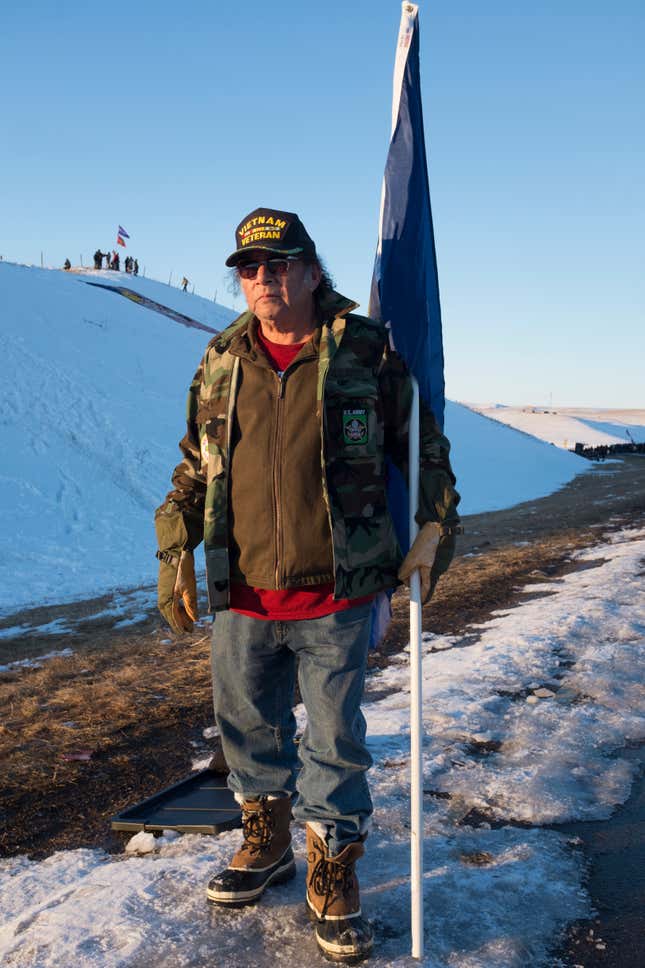 Kristen Jensen and Kimberly Storey, Navy and Marine Corps vets
Kristen Jensen, a Marine Corps veteran weighed in, "I came out here because of the atrocious treatment of Native Americans in this country. This is just one incident in a long line of incidents. We need to take a stand and show that we are all Americans, all of us. . . We're going to stay here until they stop."
Next to her, Kimberley Storey adds, "When we heard the news… I was ecstatic, but at the same time theres a little bit of cynicism, because I know how these corporations work, we've seen it over and over again. There was no way I was turning around, because I knew they would just pay the fines everyday and push it through."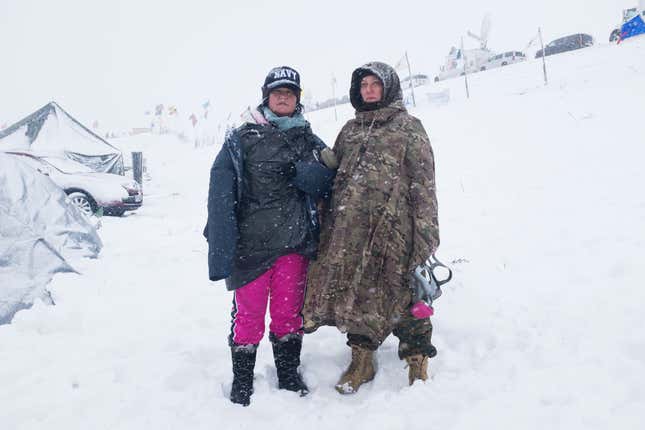 Rochne Tibbetts, White Earth Chippewa tribe
Protestor Rochne Tibbetts also plans to keep protesting. Tibbetts, who is part of the White Earth band of the Chippewa tribe in Minnesota, served in Vietnam with the Armys 101st Airborne division.
"A lot of things they were doing out here were wrong," says Mr. Tibbetts. "It's all about money, they're not looking at the people. That's the reason I came out here."