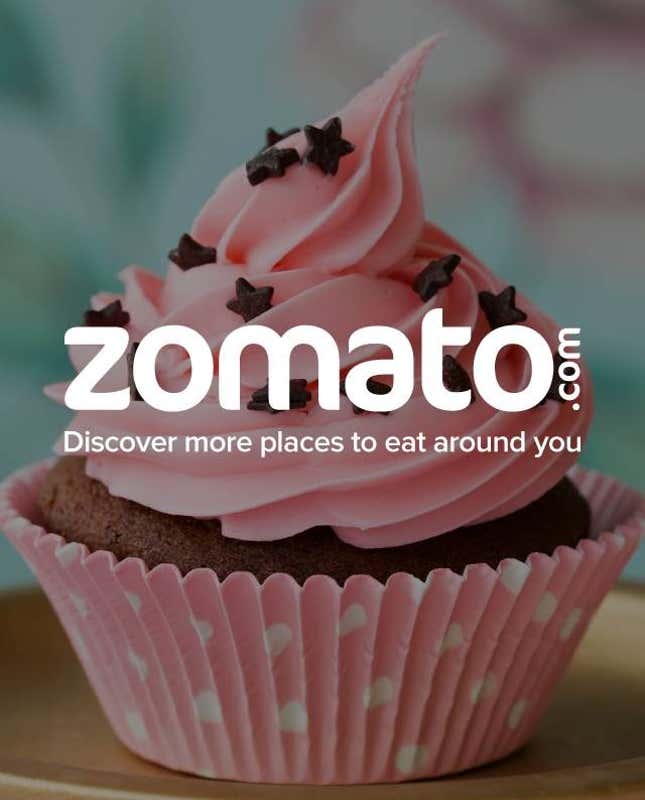 Apart from outsourcing giants like Infosys or Wipro, few Indian tech firms can claim much name recognition outside of India. The country has no Lenovos or Huaweis, or anything resembling Samsung or WeChat.
Zomato, a scrappy young restaurant search platform wants to change that. In less than a year, it has expanded from 13 Indian cities to eight foreign cities, including London, where it will slug it out with Yelp, TripAdvisor and local players. By the end of July, Zomato will be available in Jakarta.
On the surface, there is little difference between Zomato and its competitors. All restaurant services allow users to search for venues by location, scan reviews and offer their own opinions. Zomato's selling point is that it offers complete menus—updated every 90 days—for most of the 98,000 restaurants it lists. It does this by sending people to visit every restaurant in the cities it covers. They collect menu cards, address and phone details, and geocode the location themselves.
Deepinder Goyal, Zomato's founder told Quartz that it took 24 people 35 days of walking around for ten hours a day to collect the data on London's roughly 18,000 restaurants. Four people in the London office will continue walking the streets to ensure Zomato's data remains fresh.
Most tech start-ups keep headcount low, even as they expand to million of users. But Goyal says Zomato is offering a higher level of service: For every new city, Zomato's founders and senior staff accompany local hires to collect information from restaurants. The staff is rapidly expanding. Goyal plans to hire 200 employees to its 250 this year, most of them in sales.
It's an expensive strategy. Zomato's losses came to $1.83 million on revenues of $2 million in its latest financial year, mostly due to expansion. Goyal says Zomato is breaking even in India and will soon do the same in Dubai, even though he hasn't yet started selling ads on mobile and has only filled 15% of available ad space on the website. But Goyal is less worried about boosting revenues and more concerned with finding good talent.
According to Zomato, its app has been downloaded 2 million times, and its combined web and mobile traffic for the past month was 14 million, though it didn't say how many of those were unique visitors. (For some context, Yelp attracts some 100 million unique visitors every month.) Zomato's mission is narrower, says Goyal, but he's gunning for similar numbers. "Our mission is to be the Lonely Planet of food," he says.