Thanks to the internet and mobile, shopping is becoming dematerialized. The share of retail held by e-commerce grows every year, and even grocery stores like Tesco are experimenting with stores that carry no physical goods.
Here's electric car company Tesla Motors' VP of sales, George Blankenship outlining what, in the future, we'll still want to buy the old-fashioned way, in person, at a store.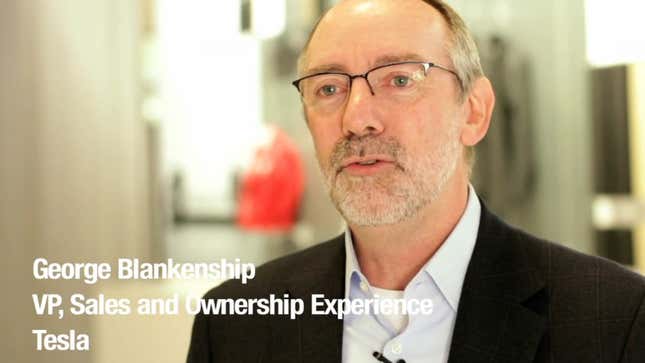 Some of his answers are obvious: clothes. Some are not so obvious: Apple, for example, succeeds by offering customers an excellent online and in-store experience.
The trend to be mindful of, however, is that at the e-commerce experience continues to improve, it's unwise to assume that any sector is safe. For example, while it might seem that fashion is the one area that will always favor physical retail over virtual, one of the hottest trends in e-commerce at present is clothing, which is growing faster than any other e-commerce sector in the US, reports Emarketer.