Christmas Eve is around the corner. If you're anything like me, you haven't finished your shopping—and can think of better ways to spend those precious hours of the holiday season with friends or family.
Don't ditch your loved ones to drive to the mall or log on to Amazon Prime to panic shop, just so you have something to put under the tree. Instead, give them experiences, memberships, and subscriptions that require zero shipping time, will delight them all year, and far surpass the jelly of the month club.
Museum and zoo memberships
The real luxury of a membership is the ability to wander into a cultural institution as casually as one might walk into a store, because it's free and you can skip the line. And for parents, a natural history museum, zoo, or aquarium membership is the gift of a rainy day refuge for kids.
Many memberships—like those at the Whitney, as well as Los Angeles' LACMA and London's Tate—come with benefits such as guided tours and early access to special exhibits. Cultural centers such as London's Southbank Centre and Brooklyn's BAM serve up multimedia smorgasbords of music, film, and performances.
(In the US, this is a particularly good year to support these institutions with membership dollars, as the art world is apprehensive about what a Trump presidency will mean for arts funding.)
The gift of great reading, all year long
Daunt Books in London offers a bespoke book subscription based on a personal consultation with one of Daunt's booksellers.
I found one of my favorite reads of the year—Ali Smith's How to Be Both—thanks to one of the associates in Daunt's magical Marylebone location, and would absolutely trust her judgement for twelve months of tomes. Subscriptions can be tailored to the reader's tastes, and Daunt ships internationally.
Real reporting in the age of fake news
I've already given a couple subscriptions to The Atlantic (Quartz's sister publication), and plan on giving myself subscriptions to the New York and LA Times (unless someone beats me to it). Supporting local media, such as an NPR affiliate, in a loved one's name also might get them a nifty tote bag, and alleviate them of guilt during membership drives.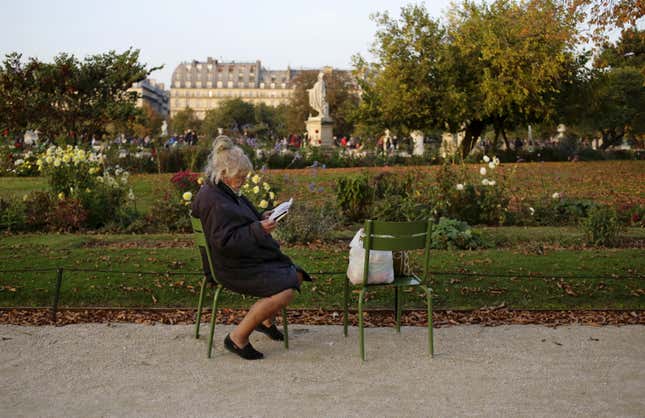 Or, for the matte-finish magazine fetishist, consider subscribing to Stack, which will send an edition of a different indie publication each month—think thoughtfully designed, single-name titles such as Boat, Cereal, or Eye.
A year of drinking well—and discovering new favorite bottles
New members of Winc, an LA-based startup rethinking the wine supply chain, complete a six-question survey about their tastes to help tailor an assortment of wines from small to medium-sized producers. A $60 gift card will get a subscription started with a shipment of four bottles.
For those seeking something more established, the New York Times Wine Club offers a similarly good deal—$90 per six-bottle shipment—and offers a greater variety of labels from around the world.
If your gift is to a beer lover, there are also subscriptions that will send a 12-pack of new craft beer every month. And similar services exist for pretty much every libation your loved one could thirst for—whiskey, rum, you name it. (Even high-end weed, if that's their thing.)
Classes are not just for kids
Is your loved one an aspiring dancer? A repressed painter? A wannabe surfer? Give them them a class!
Think about the hobbies people wish they could spend more time on, and take it from there. They'll get to explore their hidden talents, meet like-minded people, and proudly Instagram their vase on the potter's wheel, newly knitted cowl, or Shibori-dyed shawl drying on the clothesline. Maybe they'll even tag you.
Contribute to an entrepreneur's crowd-funding campaign
This is a great way to kill two birds with one stone. You'll help an entrepreneur reach their goal, and likely get your loved one a cool prize in the process. Kickstarter makes it easy to search projects according to interests and location.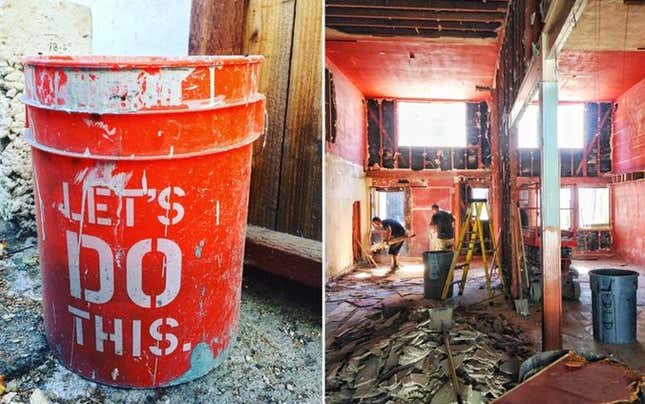 As a brand-new LA transplant, I've got my eye on Botanica, a forthcoming restaurant, market, and digital food publication that's on Kickstarter to help fund the completion of its Silver Lake construction, stock its shelves, and put final touches on its website. Among the many rewards, it offers a personalized dinner party playlist and recipes.
Further afield, the San Francisco-based non-profit Kiva provides loans to people on five continents, for worthy investments such as seeds and fertilizer to improve maize harvests in Kenya and construction of clean water sources and sanitation facilities in Indonesia—and makes projects as easily searchable as Kickstarter.
Donate to someone else in need
Think about the causes important to those you love, or give where you feel the need is most urgent. Quartz's Abdi Latif Dahir wrote a guide to making your dollars count for those devastated by the violence in Syria. The White Helmets, OXFAM, and the Karam Foundation are among the the organizations he recommends donating to.
More broadly, Give Directly simply gives money to poverty-stricken people who need it. Give Directly's rigorous analysis has made the organization a favorite among economists, Quartz's Tim Fernholz says. And the organization provides profiles of beneficiaries, and information about how they've spent donations.