Most Chinese smartphone addicts have never had the chance to play Pokémon Go, thanks to a government ban on Google services that prevents the game from working in China. But they're now getting a chance to play a domestic substitute, with prizes far more lucrative than Pikachu.
Alibaba's Alipay, China's most popular mobile payment app, recently launched a location-based, augmented-reality game that lets players collect virtual red packets containing real money (real red envelopes containing cash are traditionally given during the Lunar New Year and other occasions). Launched as a feature within the app, the game shares the same premise as Pokémon Go: users can cruise around urban streetscapes in search of red packets hidden by other players nearby. Once found, they get rewarded with the cash inside.
Quartz Hong Kong tested the game out for ourselves. This morning, my colleague Echo hid a red packet of eight yuan (around $1) inside the neon Quartz sign of our office by scanning it and specifying the amount of money to gift.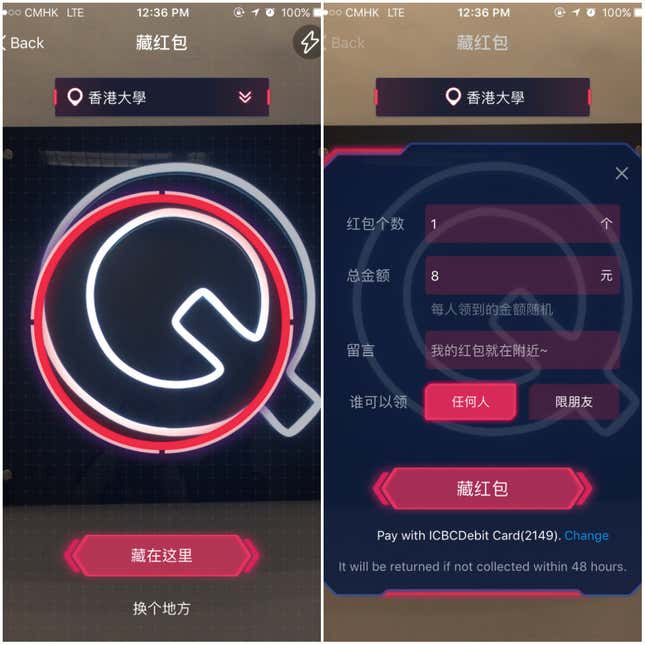 Later, as I headed into work, my Alipay app sent me a notification telling me that Echo's packet was nearby. As I got closer to the office, the app showed me an image of its specific location, partially concealed by a set of black bars. In our case, since the Quartz sign is a bright neon light against a black background, the packet's hiding spot was quite obvious.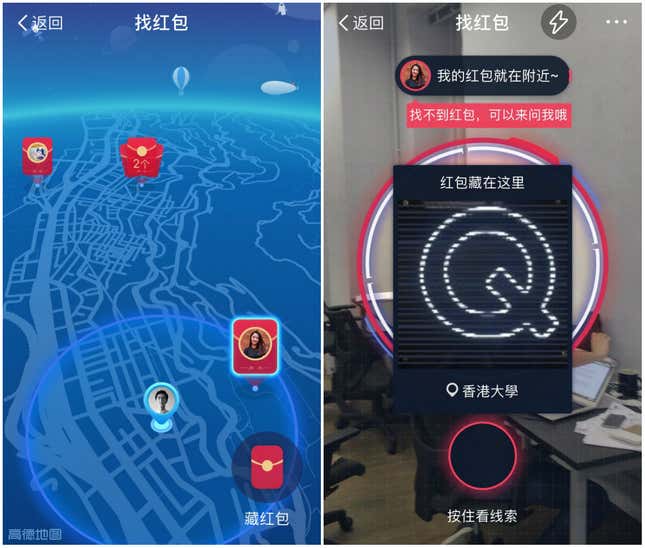 I entered the office and scanned the sign. A red-packet critter appeared, and after tapping on it, I got Echo's gift.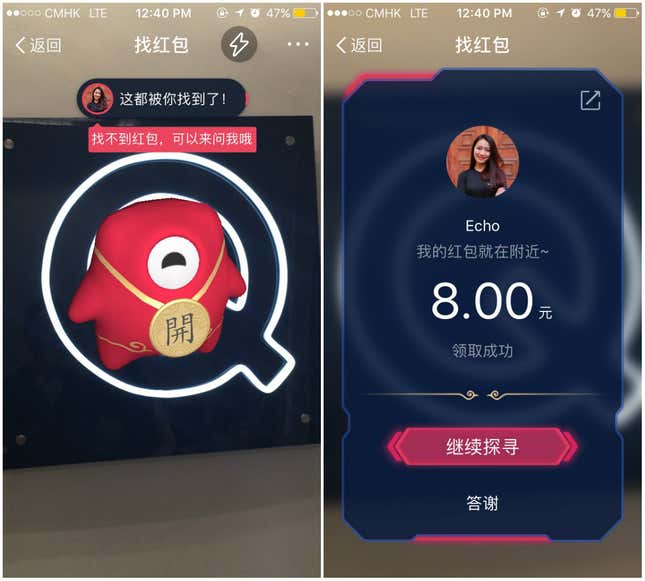 I then wrote a message to thank Echo.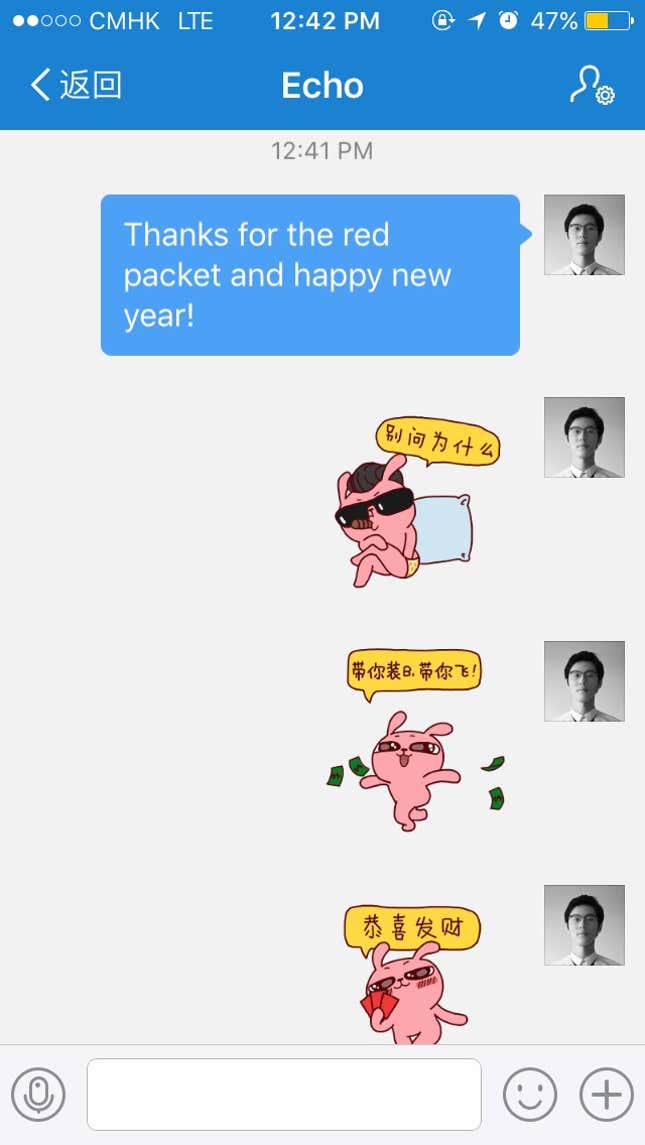 In the game's settings, players can specify whether they would like to share and receive packets from strangers, or just their existing contacts in the Alipay app. Users can give out a maximum of 200 yuan ($29) per packet, which can be split among 200 people at most.
Rival software company Tencent is set to follow Alibaba with a rival AR red packet game due in January on QQ Messenger, a popular Chinese chat app. Based on pre-release screenshots, it looks similar both to the Alipay game and Pokémon Go.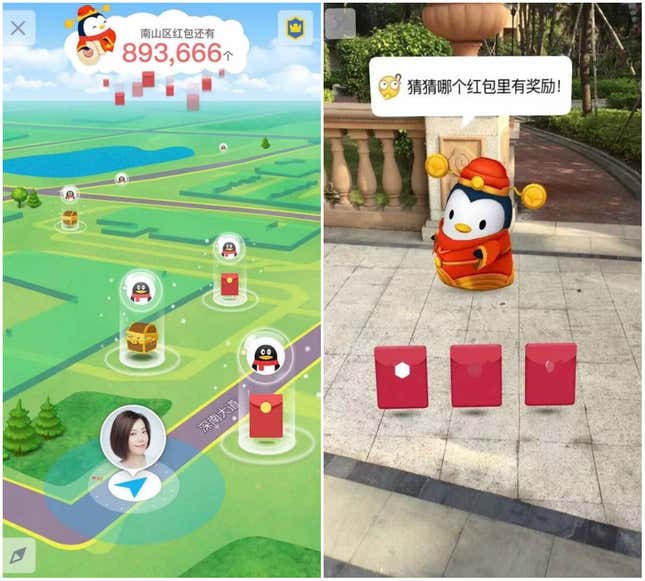 Since 2014, the Chinese tradition of giving red packets, or hongbao, has gone digital, after tech giants including Tencent and Alibaba let users send virtual hongbao via their messaging and mobile payment apps. On the first day of the Lunar New Year this year, Chinese smartphone owners sent eight billion red packets to one another through a lottery-esque gifting scheme on Tencent's WeChat, the country's most popular chat app.
Alibaba and Tencent's foray into AR-based gift giving marks an technological upgrade from those earlier chat-based schemes. It's not clear if these specific games will remain popular beyond the next Lunar New Year, which starts on January 28. But if they indicate any trend at all, it's that even the centuries-old tradition of gifting red packets is changing rapidly due to technology.
Echo Huang contributed to this article.