The weather in Washington DC in late January is unpredictable, meaning the very first impression the nation and the world get of an incoming United States president is completely in the hands of Mother Nature.
Will it rain as Trump takes the oath of office, and on his celebratory parade afterward? The answer to the first part of that question is looking increasingly like "yes," though the parade may be spared. The inaugural ceremony begins at 11:30am, and the chance of rain is over 60% at that time, weather.com reports. Winds are expected to be 6mph. The skies may have cleared up by the parade start at 3pm, though.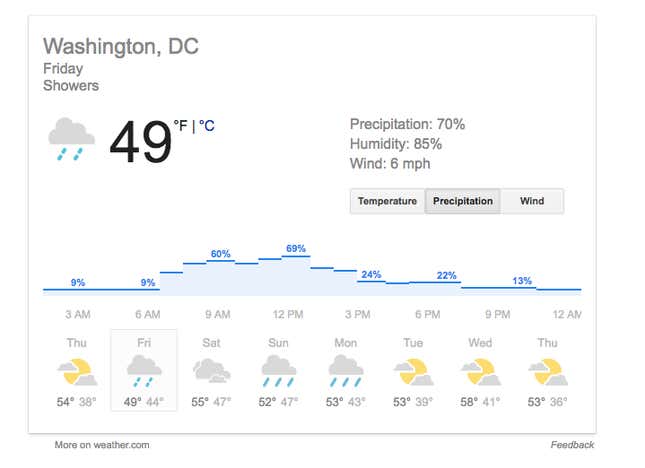 Past presidents have endured rain, bitter cold, and even snow.
Rain pelted down on Franklin Delano Roosevelt's 1937 inauguration, even as he delivered his "the only thing we have to fear is fear itself" speech. Aides "tried to talk Roosevelt into moving the ceremony indoors," the AP reported, "but he looked out at the soggy crowd and replied: `If they can take it, I can take it.' "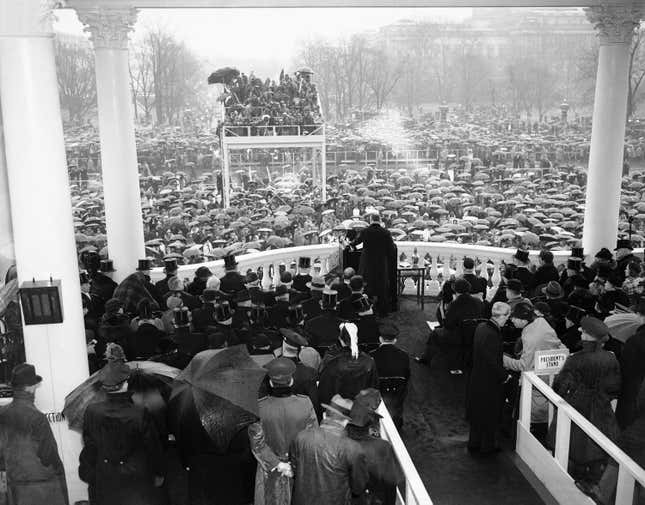 Eight inches of snow fell the night before John F. Kennedy's inauguration in 1961, closing roads and airports and forcing city employees to work overnight to clear Pennsylvania Avenue for his parade.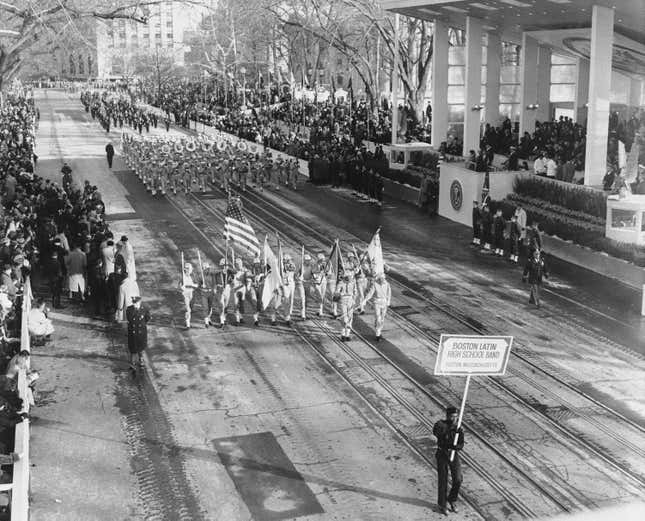 It was so chilly during Ronald Reagan's 1985 inauguration that the ceremony was moved indoors to the Capitol rotunda and the parade cancelled.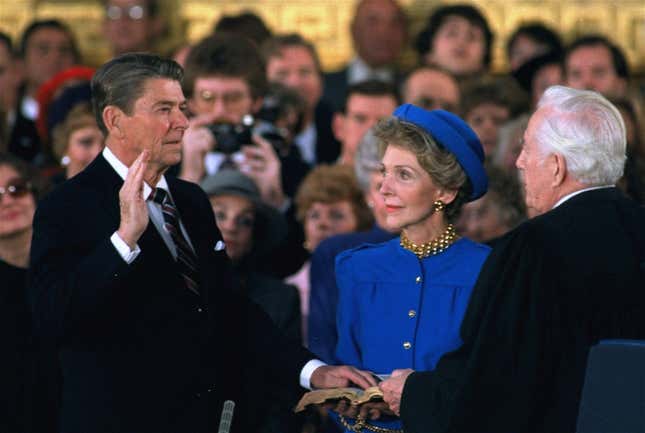 About 900,000 people are expected for Trump's inauguration, half the amount that attended outgoing president Barack Obama's 2009 inauguration. The theme is "Uniquely American," and "the peaceful transition between presidential administrations signals that we are united as a people behind an enduring republic," according to the program.
Attendees should probably bring rain ponchos—unlike at FDR's ceremony, umbrellas are not permitted at this one.