Former US president Barack Obama's 2009 inauguration brought an estimated 1.8 million people to the National Mall in Washington, D.C. Donald Trump's…probably a bit less.
As the ceremony to inaugurate Donald Trump as president got underway today, many noticed how empty the Mall, which stretches from the Capitol to the Washington Monument, looked compared to the 2009 inauguration.
A view from the website EarthCam shows a live feed of the sparsely-filled Mall during Donald Trump's speech.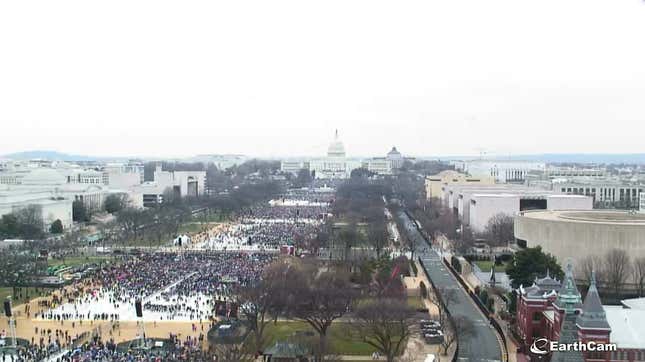 Compare to an aerial view of the dense inauguration attendance in 2009: