Model Hanne Gaby Odiele has been the face of myriad fashion brands, appearing in advertisements and on the runway for Zara, Alexander Wang, Gucci, Prada, Marc Jacobs, and many more. On Jan. 23 she stepped in front of the camera for a different kind of campaign, revealing that she was born intersex—which is to say, with an anatomy that didn't fit the typical definitions of male or female—and became the face of InterACT: Advocates for Intersex Youth.
In interviews with USA Today and Vogue, Odiele revealed she was born with Androgen Insensitivity Syndrome (AIS), giving her the XY chromosomes typically found in men, and internal testes. Odiele had surgery to remove her testicles when she was 10, after doctors told her parents that the organs could cause cancer and impede her development "as a normal, female girl," she told USA Today. At age 18, she said she had vaginal reconstructive surgery.
Odiele's parents, Franke and Annie Termote, described a frightening and shameful experience. Doctors encouraged them to keep their daughter's condition a secret, even from Hanne Gaby herself. Odiele described her surgeries as traumatic, and along with other adult advocates, is speaking out to discourage parents from putting their intersex children through similar irreversible surgeries before they are old enough to understand the repercussions.
"It's not that big of a deal being intersex," she told USA Today. "It became a trauma because of what they did."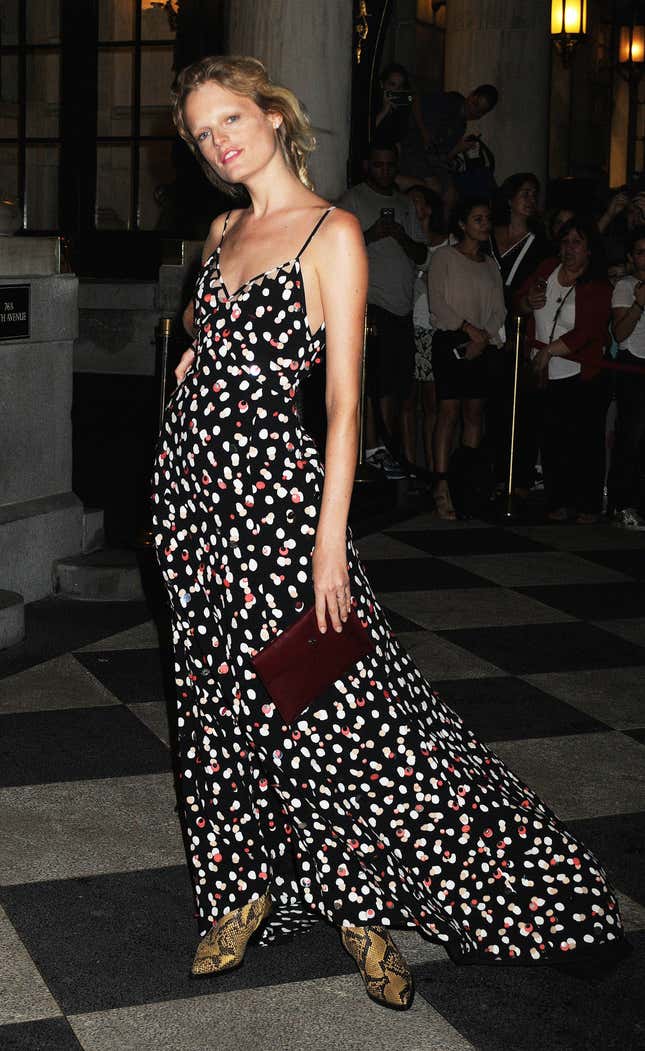 In 2015, intersex activist Sean Saifa Wall wrote about a similar ordeal for Quartz, which led him to fight against surgeries like the one both he and Odiele underwent as children:
"Many surgeons and specialists do not realize the life-long emotional and physical impact of performing irreversible surgery on intersex people such as myself," he wrote. "Some feel they have a responsibility to mutilate children's bodies, in order to uphold antiquated notions of sex and gender, preserving a strict male/female binary."
Fashion models, traditionally the harbingers of stereotypical gender roles, have more recently become the unlikely advocates for challenging the strict male/female genders.  Trans models such as Andreja Pejić, Lea T, and Hari Nef are making more regular appearances in ad campaigns and on runways, where designs are becoming more gender-fluid.
Odiele, a well-known face in the fashion world, told USA Today that she's not worried about unwelcome reactions from the industry.
"They will see me as they have before," she said. "Nothing should change."