Reading strange-sounding Swedish words is part of the joy of shopping at IKEA. Within the labyrinth of stylish flat pack furniture is a pänoply of ödd, åccented pröduct nämes, printed on hang tags, walls and banners. What most shoppers don't know is that the names of those 12,000 products conform to a strict internal logic that offers a peek into Scandinavian culture.
At a Jan. 25 product showcase  in New York City, IKEA designer Jon Karlsson explained that IKEA has a crack team of product namers, who assign names from a database of Swedish words. Bookcases are named after professional occupations (Expedit means shop keeper) or boys' names (The bestselling Billy bookcase is named after IKEA employee Billy Likjedhal). Outdoor furniture is named after Scandinavian islands (Äpplarö an island in the Stockholm archipelago and Västerön is in Aaland). Rugs are named after cities and towns in Denmark or Sweden (Ådum, Stockholm, Silkeborg), while bed sheets, comforters and pillowcases are named after flowers and plants. (Häxört or circaea lutetian is an herb in the primrose family).
The rules for naming were devised by IKEA's founder Ingvar Kamprad, who struggled with dyslexia and had trouble remembering the order of numbers in item codes. The name IKEA itself is acronym for Ingvar, Kamprad, Elmtaryd (his family's farm) and Agunnaryd (the village in Småland where he grew up in).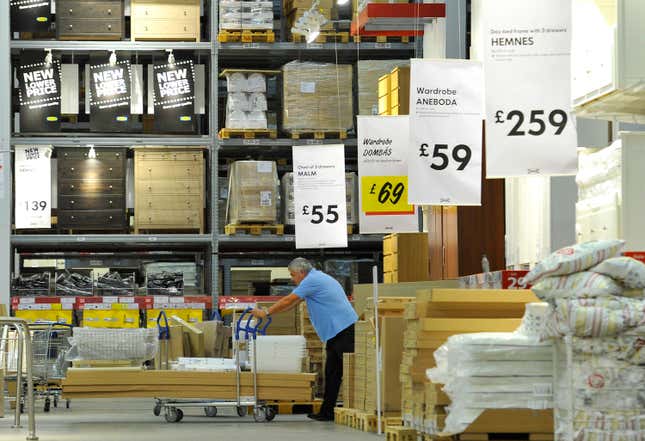 To simplify inventory for its 389 stores around the world, the Swedish home furnishing chain uses the same name for its products in all its markets. The database is culled for words that may have offensive meanings in other languages—though sometimes things fall off the radar. In the annals of unfortunate IKEA product names: 2004's Fartfull children's workbench, Fartyg ceiling light, and the dotty Stenklöver duvet set. Karlsson says designers sometimes get to propose creative names for their creations, but typically the naming committee sticks to a well-defined scheme.
There are exceptions. Some products are given names that evoke their function. For instance, IKEA's newly-launched bicycle is called "Sladda" which translates to "skid" in Swedish. In the kitchen section, there's a spice mill called Krossa, which means to crush or grind.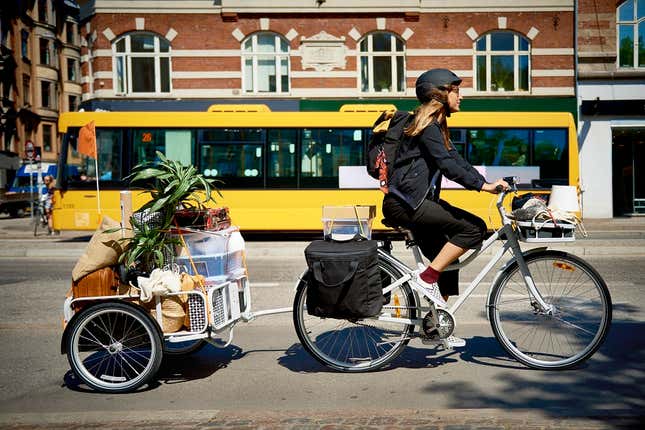 If you remember this key, you may learn a thing or two from the immense flat-pack Swedish dictionary that is IKEA:
Bathroom articles = Names of Swedish lakes and bodies of water

Bed textiles = Flowers and plants
Beds, wardrobes, hall furniture = Norwegian place names

Bookcases = Professions, Scandinavian boy's names

Bowls, vases, candle and candle holders = Swedish place names, adjectives, spices, herbs, fruits and berries

Boxes, wall decoration, pictures and frames, clocks = Swedish slang expressions, Swedish place names
Children's products = Mammals, birds, adjectives

Desks, chairs and swivel chairs = Scandinavian boy's names

Fabrics, curtains = Scandinavian girl's names

Garden furniture = Scandinavian islands
Kitchen accessories = Fish, mushrooms and adjectives

Lighting = Units of measurement, seasons, months, days, shipping and nautical terms, Swedish place names

Rugs = Danish place names

Sofas, armchairs, chairs and dining tables = Swedish place names
If you're curious about what words actually mean, Sweden's Rubix Cube champion Lars Petrus compiled a helpful, if incomplete Swedish-to-English dictionary of IKEA product names. Sometimes, IKEA goes the extra mile to translate its names too. Last month, it delighted fans with Retail Therapy, a clever advertising campaign that matched IKEA product names with the most Googled searches in Sweden.
A matte silver corkscrew called Idealisk ("ideal" in Swedish) became "Why Men Can't Open Up".