Greeks have been protesting austerity measures for months, but the past few weeks have seen citizens of countries throughout the European Union taking to the streets in public displays of their disapproval. Some protests have turned violent.
Portugal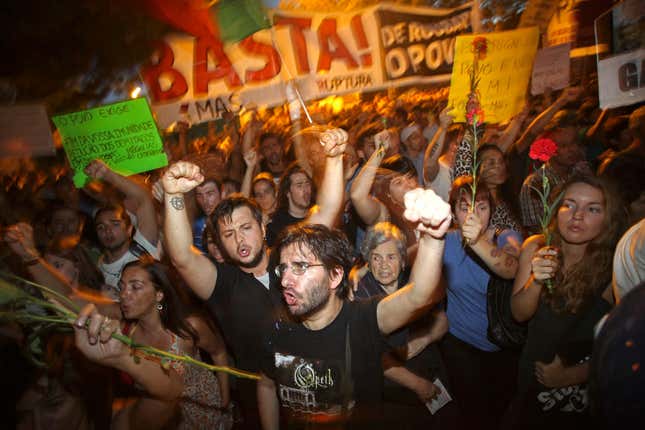 People protested outside of the presidential palace in the Lisbon suburb of Belem on Sept. 21, after Portugal's President Anibal Cavaco Silva called the state council to discuss the economic and political situation in the country. The protests in Portugal have been the largest since the end of the country's dictatorship in the 1970s.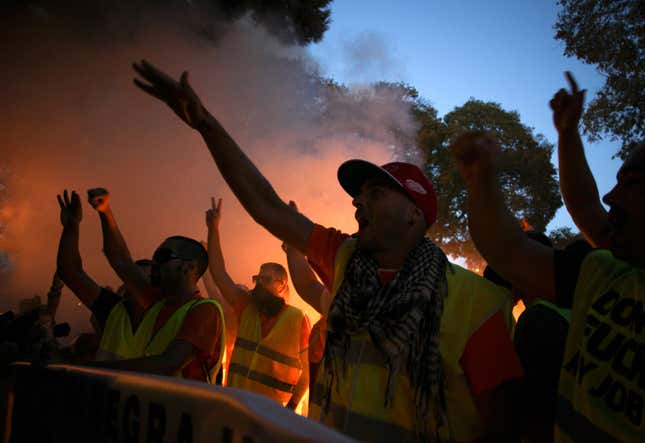 Greece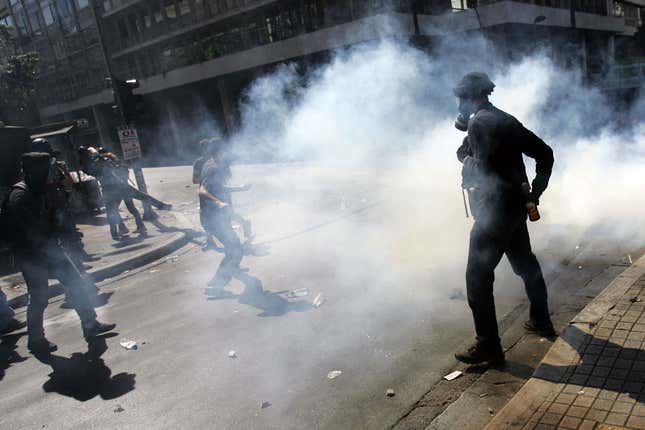 On Sept. 26, 2012, protesters in Greece held a 24-hour labor strike. The protests turned violent and riot police used tear gas and pepper spray.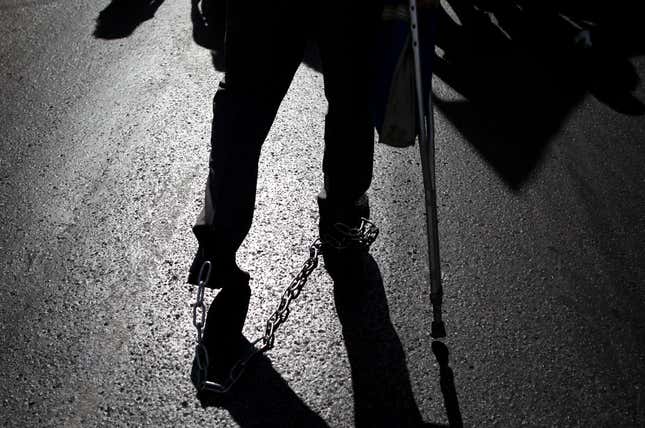 Greeks with disabilities marched through Athens to protest potential cutbacks in welfare benefits on Sept. 27, 2012.
Spain
On Sept. 25, 2012 protestors demonstrated in front of the the parliament in Madrid against austerity measures announced by the Spanish government.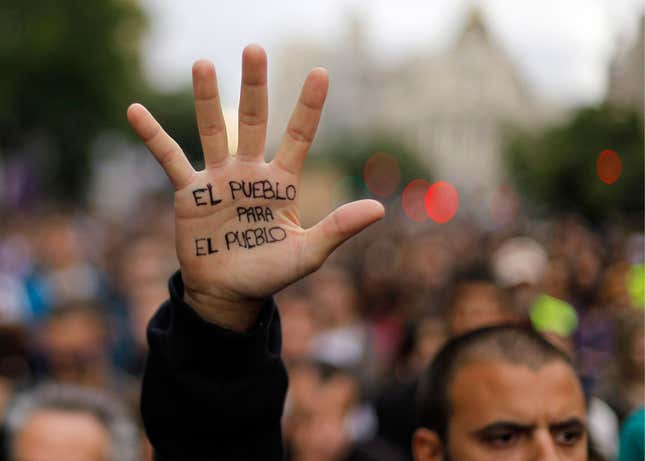 The protests became violent. Video: Reuters