Since electing to leave the European Union last year, Britons have been obsessed with redesigning their passports. Designers of all qualifications have pitched ideas on how to improve the ultimate symbol and proof of national identity. Among the proposals is a return to the dark blue covers used by British citizens for 70 years before the switch to the EU's burgundy covers in 1988. Last year, the Sun petitioned the government after the Brexit vote to bring back the "true blue" passport as an expression of "pride at being a fully independent nation again."
Now, the London-based design blog Dezeen has launched a competition to solicit ideas for rethinking the identity document beyond just the color of its cover. "Passports are usually 'designed' by in-house staff at the big contracting companies that produce secure documents for states, so it's no wonder they're all so 'samey'," Dezeen's editor-in-chief Marcus Fairs tells Quartz. "The latest UK one is not widely admired."
That version—touted by the government as the world's most secure—was introduced seven months before the Brexit vote. While its array of anti-counterfeiting features was impressive, the graphics inspired by the "Creative United Kingdom" theme left many design-savvy citizens disappointed. Critics decried the chaotic collage of British symbology, the dour expression of the William Shakespeare watermark that appears on every page, and the lack of gender parity in the artists honored on its pages. The Guardian's design critic dubbed it a "very British mess."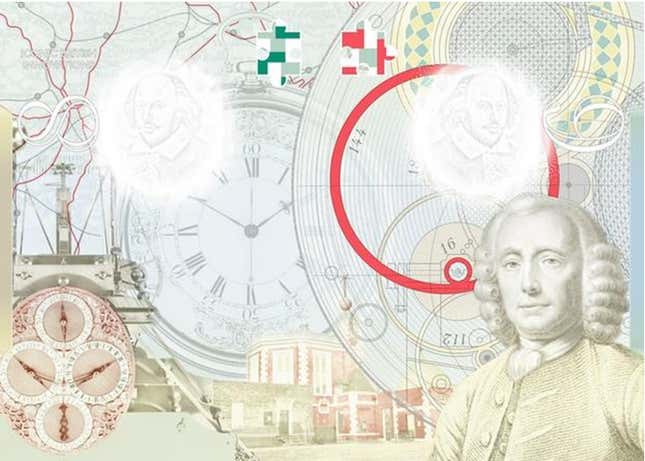 To steer aspiring passport designers, Dezeen's editors cited the Swiss and Norwegian passports as sterling examples of good graphic design. "There is a lot of potential to use design to make passports more visually interesting and better communicators of identity," explains Fairs. "This is particularly important in the UK right now, since the Brexit vote has thrown our national identity up in the air."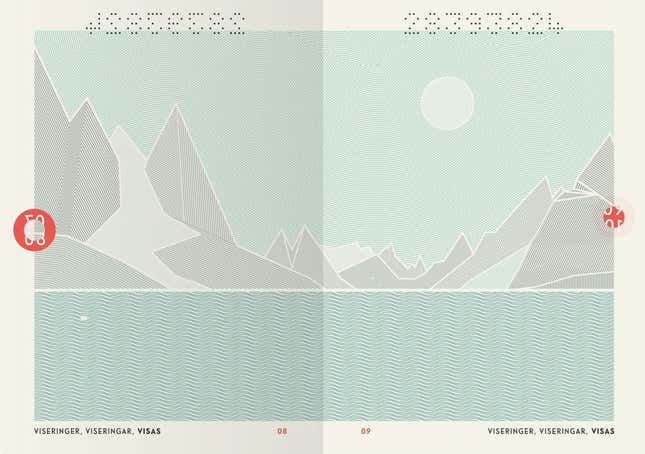 Dezeen stresses that their passport design contest is a thought experiment, since the UK Passport Office typically chooses design and printing suppliers through a tender process and usually only updates passports every 5 years. But Dezeen's editors hope that the contest will spark a brainstorm about belonging and identity. "We're hoping our competition will at least get people thinking about this and coming up with visual expressions of what the UK might stand for in the future," says Fairs.
With a top prize of £1,000, the contest is open to designers around the world. Entries will be judged by a panel of design experts including Deyan Sudjic, director of the Design Museum in London, where the winning proposals will be displayed.
Correction: Dezeen's statements are from editor-in-chief Marcus Fairs, not manager Robbie Wallace as cited in an earlier version.