One of the most prolific and consistent performers in Hollywood is a large heap of rock.
I was watching the latest trailer for Kong: Skull Island today when I recognized a very familiar face. As helicopters whizzed by the frame, there it was in the background, out of focus but still looking as stunning as ever: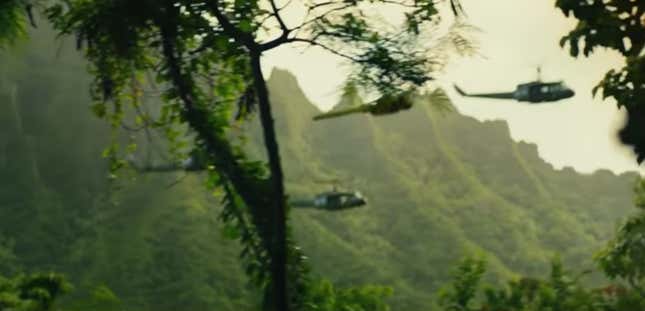 This very photogenic mountain is part of Kualoa Ranch, a nature reserve on the island of Oahu that bills itself as "the backlot of Hawaii." It's a fitting nickname, because outside of the actual Hollywood studio backlots, there may not be a more fertile filming location in the world than Kualoa. The ranch—and this mountain range specifically—has served as the backdrop for countless television shows and films, from Lost to Jurassic Park to The Hunger Games.
I first became aware of Kualoa as an obsessed watcher of the ABC series Lost. The sci-fi adventure show was filmed almost entirely on Oahu, which doubled as the mysterious island on which the survivors of the series are stranded. Much of the filming took place in Ka'a'awa Valley, a section of Kualoa that contains our favorite mountain ridge.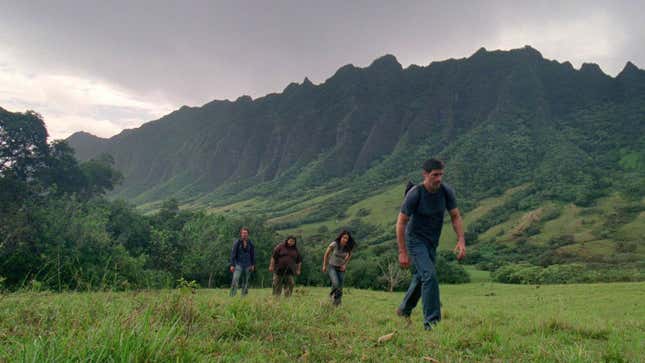 Kualoa Ranch is as much a character in Lost as any of the people. So when I found myself on vacation in Hawaii, I knew I had to check it out for myself. Located about 25 miles from Honolulu in the Hawaiian countryside, Kualoa is privately-owned, but available for a number of different guided movie tours. I went on one such tour, where we off-roaded in a Hummer through the Ka'a'awa Valley, right where Jack (played by Matthew Fox) and crew often trekked in Lost (photo above).
But Kualoa was a prominent filming location long before Lost, and it has appeared in films and TV shows dozens of times since the show ended in 2010.
One reason many productions have decided to film in Hawaii—besides the beautiful scenery—is the cost. In 2006, the state introduced a 25% tax credit for production costs. And Kualoa, in particular, is extremely accessible as exotic filming locations go. The visitors center is right off a main highway, and you can pretty much drive straight through the valley with a decent four-wheel drive.
The ranch is sometimes a stand-in for other locales in Asia, South America, and the South Pacific that are either more expensive or difficult to access. Here are some other TV shows and films you may have seen Kualoa in:
Jurassic Park
Jurassic World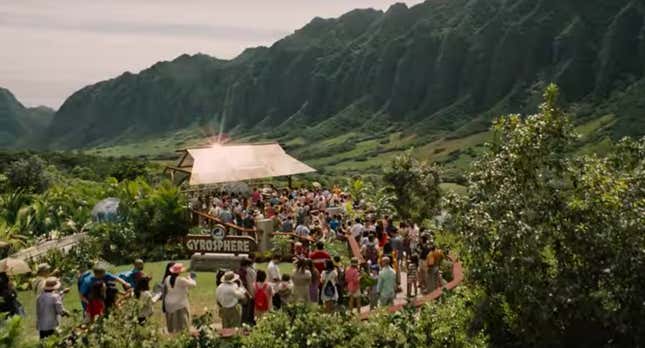 Mike and Dave Need Wedding Dates
Windtalkers
Tears of the Sun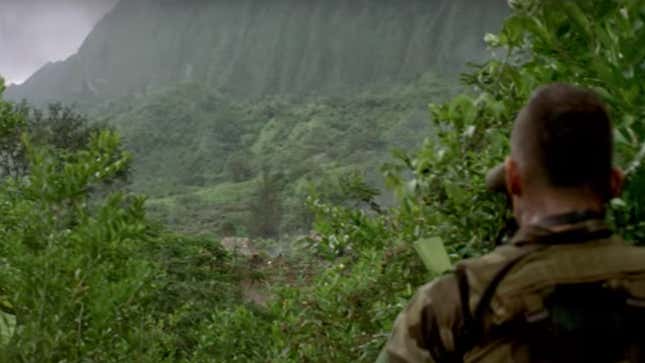 Hawaii Five-0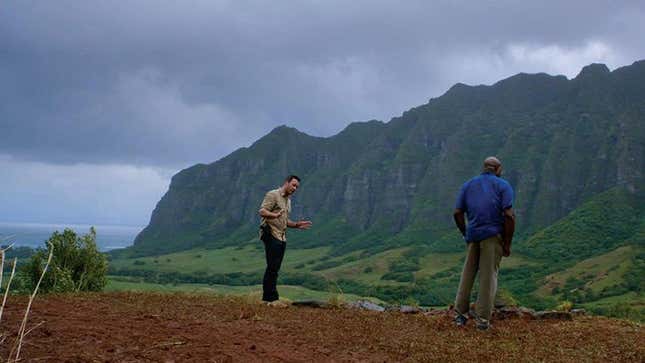 Mighty Joe Young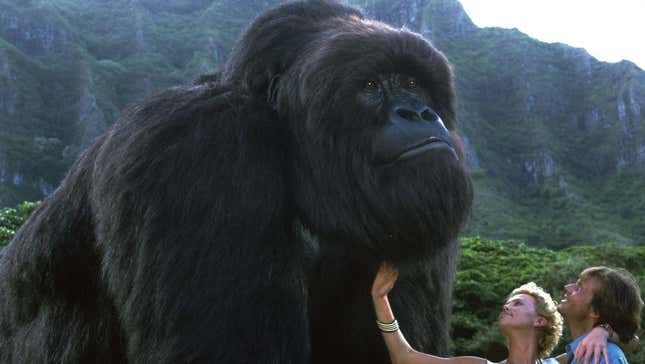 Magnum, P.I.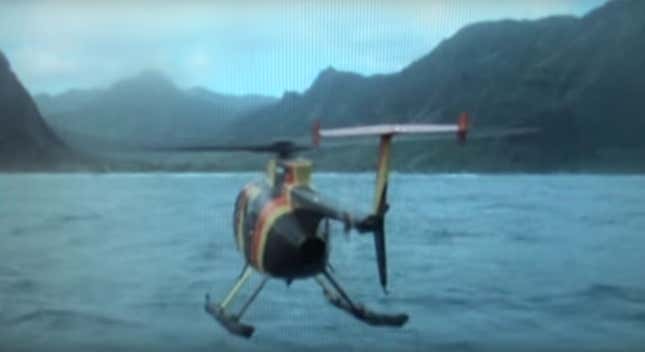 Aloha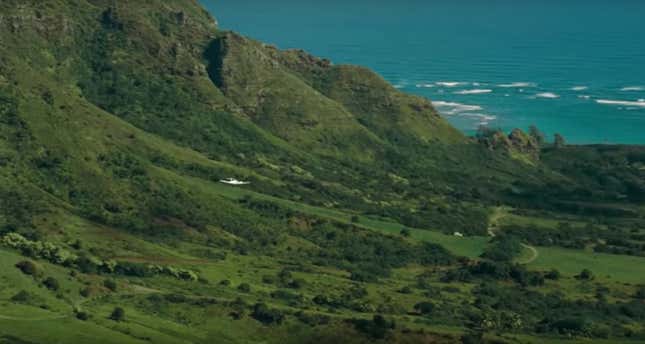 George of the Jungle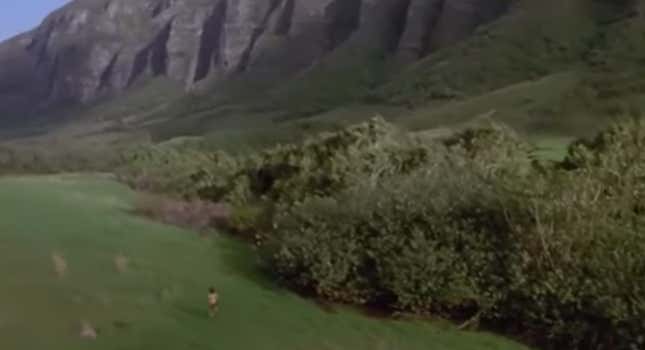 Other shows and films to feature Kualoa include: E.R., Fantasy Island, Battleship, The Karate Kid Part II, Amazing Race, Along Came Polly, You Me and Dupree, 50 First Dates, The Last Resort, Pearl Harbor, Godzilla, and many more.
After Kong: Skull Island, which comes out March 10, the next time you may be able to spot Kualoa is in the Jumanji sequel starring Dwayne "The Rock" Johnson. The Rock will have to share the screen with another rock—one with a lot more acting experience.