By 2050, it is expected that 70% of the world population will live in urban areas. Yet the resulting pressure this places on natural resources can have detrimental effects on the environment, making our rapidly expanding cities un-liveable and polluted.
Singapore, however, is bucking this trend. An entirely urbanized island with over 5 million inhabitants in just 700 square km, it was named Asia's greenest city in 2016. Ever since declaring its independence in 1965, Singapore's strategy has been to create a garden city with abundant lush greenery and a clean environment to make life more pleasant for the people.
"By being clean and green, our aim has been to show that our country is well-run," says Mr. Khoo Teng Chye, executive director at the Centre for Liveable Cities (CLC)—a body created by the government to share knowledge with policy makers from other countries about how best to build environmentally friendly cities.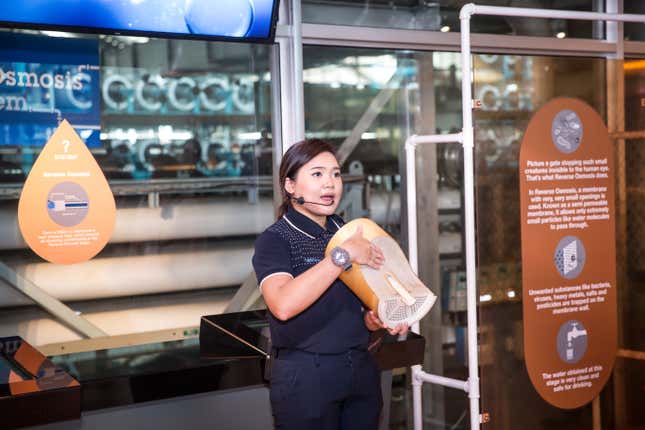 "We take the view that environmental protection is not at odds with economic development," Mr. Khoo explains. This commitment is evident in the Sustainable Singapore Blueprint's action plan. Unveiled in 2015, the plan outlines significant sustainability goals for the next two decades, including the goal of becoming a Zero Waste Nation. The aim is to harness technology to change how the city supplies everything from clean water to fresh air, energy, transportation, and housing.
Singapore's water strategy alone is enough to make almost every urban community around the world take note. Despite having scarce water resources, the government recognized that secure and reliable access to water would be integral to growth and economic vitality. The government's efforts to provide clean water in a robust and diversified way is known as the "Four National Taps."
Today, up to 40% of Singapore's water demand is met by NEWater, a process of purifying treated used water using advanced membrane technologies and UV disinfection. PUB, Singapore's national water agency, plans for NEWater and desalinated water to meet up to 85% of Singapore's water demand by 2060. Under the Active, Beautiful, Clean Waters programme, Singapore's waterbodies are also being transformed into naturalised rivers and lakes for recreational activities and to help conserve local biodiversity.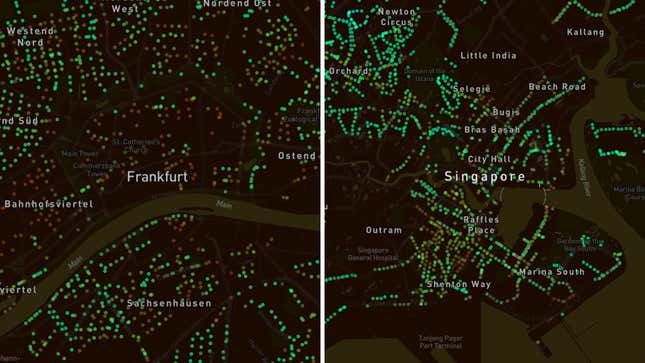 But while Singapore might be known for its water, it has a thriving green canopy as well: Singapore scores best on the Green View Index developed by MIT which measures the number of trees in different cities. Housing and business developments often include atriums, lushly landscaped walkways, green walls, and sky trellises. Buildings are designed from the ground up to maximize energy efficiency and reduce waste.
Having established itself as a global leader in sustainability, Singapore has turned into a hub for important international events (such as the World Cities Summit, Singapore International Water Week, Singapore International Energy Week and Green UrbanScape Asia) to bring together thought leaders to tackle critical urban environmental and water issues and share best practices. Sustainability guidelines have also been developed by the Singapore Tourism Board to help industry organisers reduce the carbon footprint of events. These include a broad range of options such as recyclable badges, lanyards made of sustainable materials, on-site recycling bins and using mobile platforms instead of printed materials.
Even meeting venues raise the bar on sustainability: In 2016 the expansive Singapore EXPO won the Best International Venue Award at the 10th Exhibition News (EN) awards and holds the Building and Construction Authority's Green Mark Platinum Standard. The Sands Expo® and Convention Centre—one of the largest and most flexible locations in Asia—has pioneered environmentally friendly practices and is the first ISO 20121 certified property in Southeast Asia. It has staff dedicated to helping clients create sustainable meetings, offering post event reporting on energy and water consumption, providing sustainable food and helping to manage waste.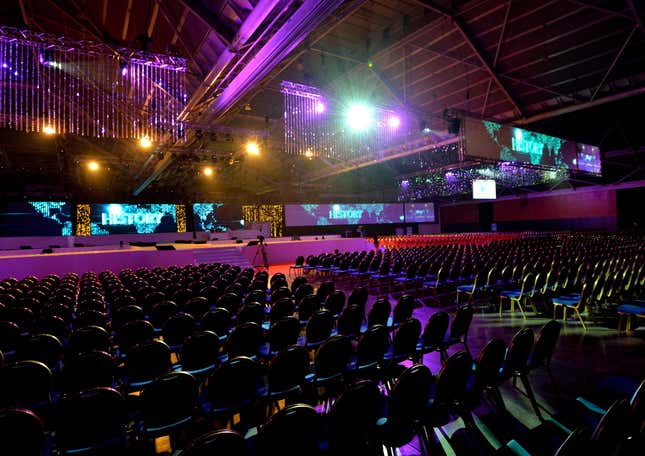 Planning a sustainable city requires a more holistic approach than simply being resource-efficient, explains Mr. Wong Heang Fine, group chief executive officer of Surbana Jurong, an urban infrastructure consultancy. "It is also about having ample social facilities and services for people, creating jobs within the community and providing transport connectivity."
His view is shared by Dr. Armin Bruck, president and CEO of Siemens in Singapore. "City leaders around the world are recognizing that they need to make their cities resilient; help their people, communities and institutions prepare for the stresses and acute shocks caused by rapid urbanization, globalization and climate change," says Dr. Armin. Siemens knows the approaches firsthand, having built seawater-cooled gas turbines used in the NEWater process, as well as power supply, signalling and train control systems for Singapore's first-ever driverless metro line.
Cities today have to couple growth with a measured plan for long-term sustainability, something Singapore has been successful in implementing. For cities to scale, it is clear that sustainability has to be a central tenet of the government's overall strategy. Asian cities, in particular, would do well to take a page from Singapore's sustainability book.
Subramanyan Kanakasabapathy, Regional Managing Director of Asia Pacific at CH2M, an environmental and engineering consultancy with its infrastructure hub in Singapore, sees this first-hand in his work. He says that, though water solutions should be customized according to a country's needs and capacity, Singapore can be an example from which Southeast Asian cities can "learn and leapfrog". "Singapore is a center of aspiration for every country in the region" he says. "Other countries look at Singapore and say 'if they can do it, why can't I?'"
CH2M addresses water solutions for the region by looking at what works in Singapore, and then customizing and localizing it for other Asian cities. This approach is indicative of how Singapore stands as both a model for the region and a strategic entry point to its market. The country creates water solutions that can be customized and emulated throughout the region, and has the home advantage to implement these solutions too.
Leading by example and know-how, Singapore stands as a model of sustainability and water management in the region and beyond. Learn more about the urban solutions industry and the related business events in Singapore from Singapore Tourism Board.
This article was produced on behalf of Singapore Tourism Board by Quartz Creative and not by the Quartz editorial staff.