The era of the lone starchitect is ending. The Pritzker Architecture Prize announced today (March 1) that it's awarding the coveted career-making honor to Rafael Aranda, Carme Pigem and Ramón Vilalta, three Catalan architects who ardently champion the idea of "shared creativity." This is a departure for the Pritzker, often referred to architecture's Nobel prize, who has previously lionized solo geniuses such Philip Johnson, Sir Norman Foster, Frank Gehry and Zaha Hadid.
"It's a source of happiness for us that for the first time, three people have received the prize," said Vilalta in a filmed interview for the Pritzker. "It represents what we believe is needed in a complex world: ideas arise in dialogue and conversation. It's almost a reaction against the contemporary world that has promoted, in an exaggerated way, the value of the individual."
"For us, it's very important to work together—one of the most important things we talk about is shared creativity," explained Pigem to the New York Times. "It's not a question of one person; it's all three. Sometimes we say six hands, one voice."
Tom Pritzker, chairman of Hyatt Foundation which sponsors the prize, lauded the team's "intensely collaborative" work ethic. "Their way of working together, where the creative process, commitment to vision and all responsibilities are shared equally, led to the selection of the three individuals for this year's award." Defying the clichés that too much collaboration can kill creativity, jury chair Glenn Murcutt praised the beauty of their collective output. "The collaboration of these three architects produces uncompromising architecture of a poetic level."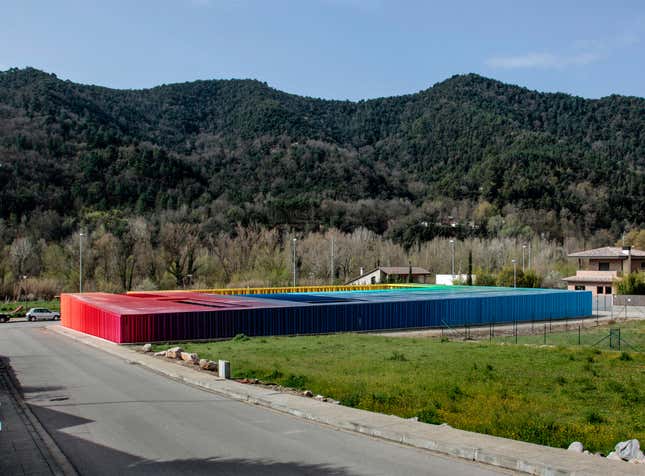 Aranda, Pigem, and Vitala have been fine-tuning their shared dynamic since were schoolmates in the School of Architecture in Vallès. They garnered their first commission—a lighthouse commissioned by the Spanish Ministry of Public Works and Urbanism—a year after graduating in 1988. It was enough validation for the three friends, who have since built a 30-year practice designing museums, theaters, schools, and civic buildings, mostly in Spain. A counterpoint to globe-trotting architects the Pritzker has honored in the past, this year's jurors emphasized the importance of recognizing architects who are making a difference within their region.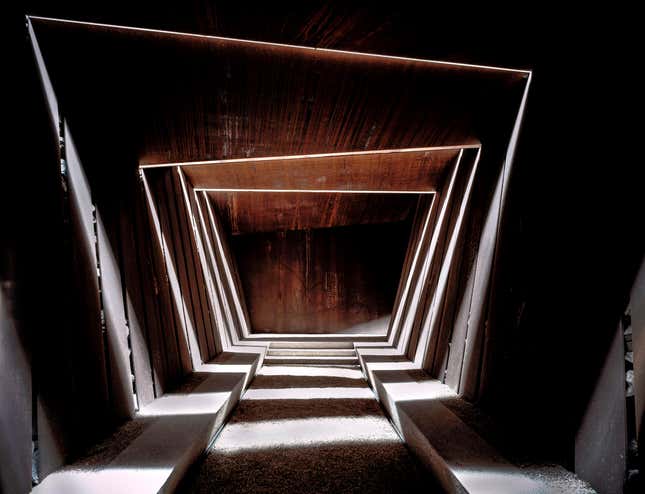 Practicing collectively as RCR Arquitectes (after the initials of their first names), this is only the second team to win in the Pritzker's 39-year history of honoring architects who have made "consistent and significant contributions to humanity and the built environment through the art of architecture." Japanese architects Kazuyo Sejima and Ryue Nishizawa (SANAA) shared the prize in 2010. In 2013, the Pritzker's jurors denied Denise Scott Brown's petition to share the honor with her husband and business partner Robert Venturi.
Aranda, Pigem, and Vitala will receive the prize together at a ceremony in Tokyo on May 20.