Amid intensifying demands for action to combat an offensive by Moscow against the West, US president Donald Trump has reportedly appointed a paramount expert on Russian president Vladimir Putin as his chief Russia adviser.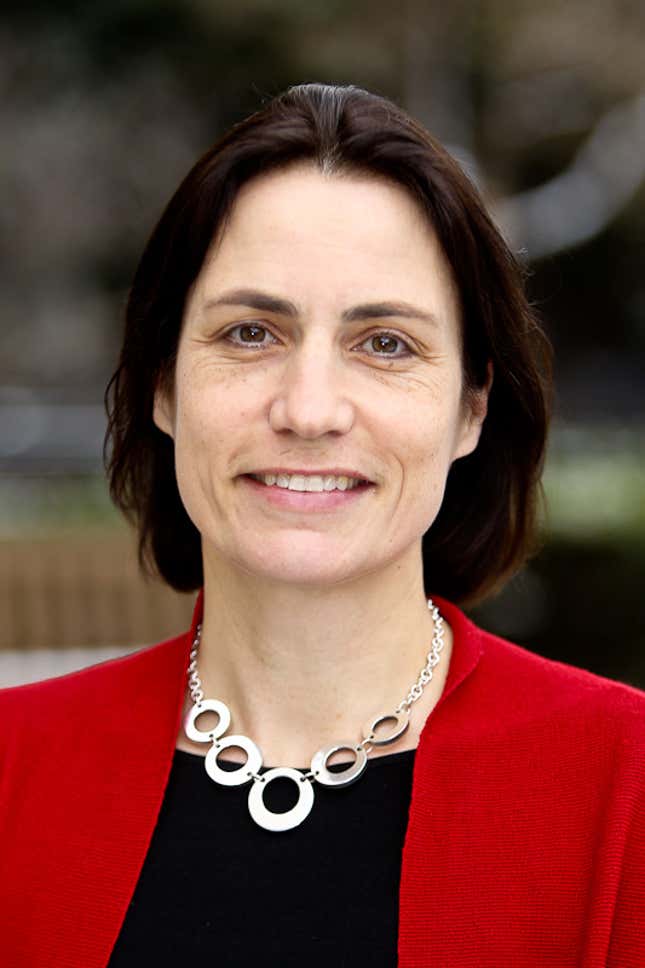 Fiona Hill, a dual US-UK citizen and the co-author of a seminal psychoanalysis of the Russian leader called Mr. Putin: Operative in the Kremlin, is to serve as Trump's Russia adviser on the National Security Council, reports Foreign Policy.
Hill, who runs the Europe program at the Brookings Institution, did not respond to a request for comment; nor did Brookings. But Hill formerly served as the Russia expert for the National Intelligence Council, the coordinating body for the 17 US intelligence agencies.
If he has indeed chosen Hill, Trump will at least in part inoculate himself from suspicions that he is too cozy with Putin. A mile-a-minute dispenser of minutiae on Russia and much of the former Soviet Union, Hill and her co-author, Russia economic expert Clifford Gaddy, may know Putin as well or better than anyone in the US.
Hill and Gaddy described Putin as embodying six personality sets: what they call the Statist, the History Man, the Survivalist, the Outsider, the Free Marketeer, and the Case Officer. The last descriptor referred to Putin's prior career as a KGB officer, a dimension of his personality that has most appeared to govern his operating style as Russia's leader the last 17 years.
"I think Fiona Hill is a terrific choice for the NSC," said Andrew Kuchins, a Russia expert at Georgetown University. "She knows Russia and Putin as well as anybody, and is very balanced and sober in her analysis. Her experience as the [national intelligence officer] for Russia/Eurasia during the Bush administration will also serve her well."
Hill will be under strong pressure not only to formulate an answer to Putin's aggression against the US, but in bridging Trump's solicitousness toward Putin and the intense suspicion of the Russian president within Congress, the intelligence agencies and the military. US intelligence agencies believe that Putin directed an effort to doctor last year's US presidential election and help Trump to win.
In Trump's first month in power, his national security adviser, Michael Flynn, was forced to resign after disclosures that he had been in frequent contact with Sergei Kislyak, the Russian ambassador to the US, including the day that president Barack Obama expelled 35 Russian diplomats over Russia's hacking of the election. And, in a blockbuster disclosure late yesterday (March 1), it turned out that attorney general Jeff Sessions met with Kislyak as well, seemingly contradicting his testimony under oath during his Senate confirmation hearings, in which he said he had had no contact with Russian officials before or after the election.