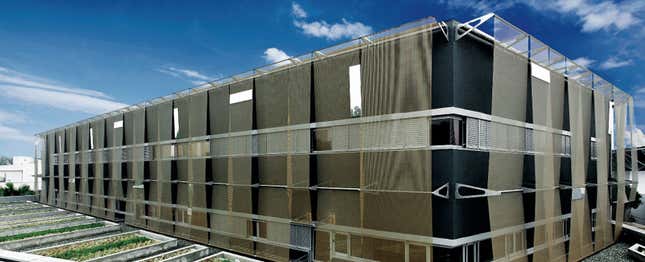 Deutsche Bank, one of the world's largest dealers of gold, has begun storing bullion in Singapore, reflecting the nation-state's growing importance as a financial haven. "Gold has traditionally been stored in London, Zurich, and New York, but there is a serious shift in dynamics going on as the global financial crisis continues to evolve," Mark Smallwood, Deutsche's head of wealth management in the region, told the Wall Street Journal (paywall).
The bank will hold up to 200 metric tons of gold, which would be worth $8.9 billion today, in a vault at the Singapore FreePort, a high-security facility adjacent to the city-state's main airport that opened in 2010. With the promise of legally avoiding taxes and customs inspections, the FreePort has quickly become Southeast Asia's hub for storage of art, jewels, wine, and other expensive goods. Christie's rents more than a third of the space for its art storage service.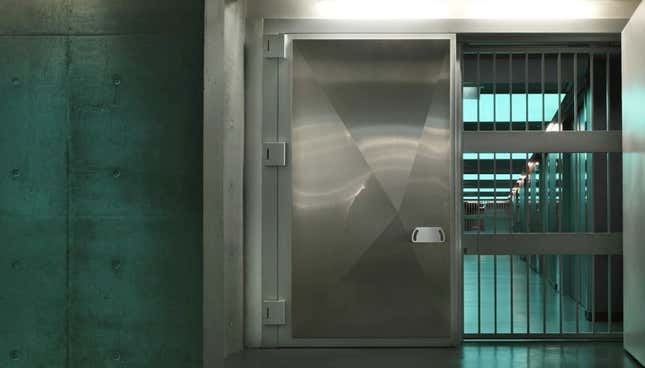 Unlike the staid warehouses in Switzerland that provide similar tax shelter for valuables, the Singapore FreePort is a flashy facility—"part bunker, part gallery" (paywall). The steel doors that barricade the vaults may weigh seven tons but still look stylish. The lobby is filled with an enormous sculpture by Israeli designer Ron Arad fittingly titled "Cage Sans Frontières," or "Cage Without Borders." You can see it in this over-the-top video tour produced by the FreePort:
Singapore has quickly established itself as an alternative tax haven by requiring its banks not to reveal their clients and looking the other way as assets enter and leave the country. It has also benefited from newly rich Asians who prefer to keep their money closer to home than more traditional tax havens in Europe.
The irony of the Singapore FreePort is that it was designed by Swiss architects and security experts but competes directly with Switzerland for off-shore accounts. "We offer more confidentiality than Geneva," promised Alain Vandenborre (paywall), president of the Freeport, when the facility opened.
Deutsche's move to store gold there for its clients comes a year after Singapore dropped its 7% goods-and-services tax on gold, silver, and platinum. The bank also has gold vaults in Hong Kong, London, and Zurich.