This item has been corrected.
What do Sriracha hot sauce, Queen's Bohemian Rhapsody, Bambi and the Mini Cooper all have in common?
They only exist thanks to refugees.
David Tran, inventor of America's beloved sweet and spicy Sriracha hot sauce, was a Vietnamese refugee. Freddie Mercury, born Farrokh Bulsara in Zanzibar to Indian parents, settled in the UK after fleeing the Zanzibar revolution in 1964. Felix Salten, the author of Bambi, fled Austria for Switzerland after one of his books was banned by Hitler in 1936. Alec Issigonis, creator of the iconic Mini Cooper, was evacuated from Smyrna (now Izmir, Turkey) during the Greek-Turkish war in 1922.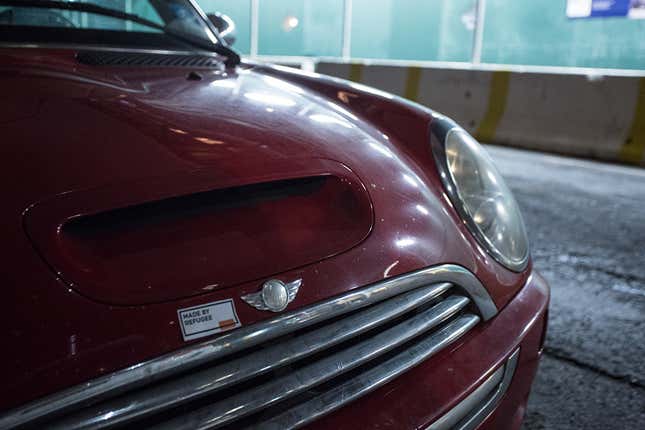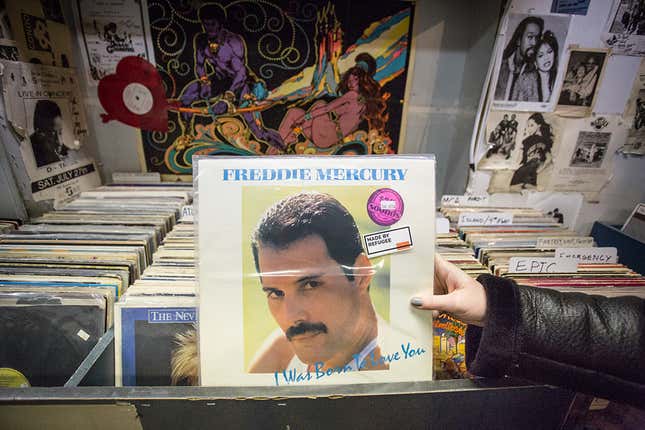 New York-based artist Kien Quan and designer Jillian Young highlight the cultural contributions of these former refugees and others in their project Made by Refugee. Quan and Young conceptualized the project, and Young designed a label that reads "made by refugee," which they then stuck to products found in New York city. They also made posters showing some of the items, and a video documenting the project.
The pair worked on the project months ago but only just made it public, after completing his degree. Quan told Quartz the goal is to change the stereotype of asylum seekers as burdens on society, at a time when refugees face discrimination in the US, where Donald Trump recently issued a ban on accepting refugees, and in Europe, where France's Marine Le Pen, for example, denies the legitimacy of asylum claims.
With "made by refugee" labels on everything from Albert Einstein's mass-energy equivalence formula to Sigmund Freud's books, Quan and Young's project makes a powerful visual argument.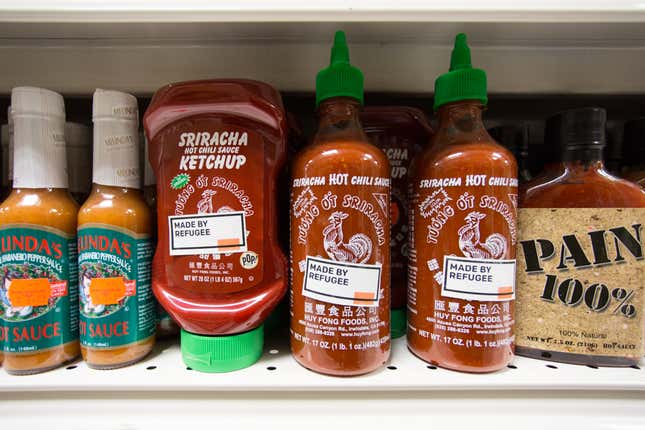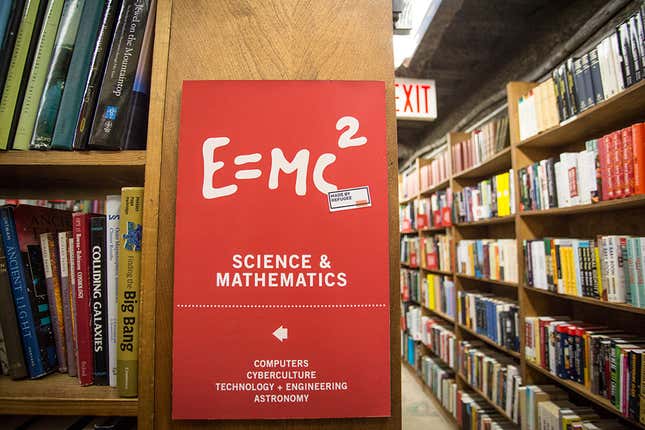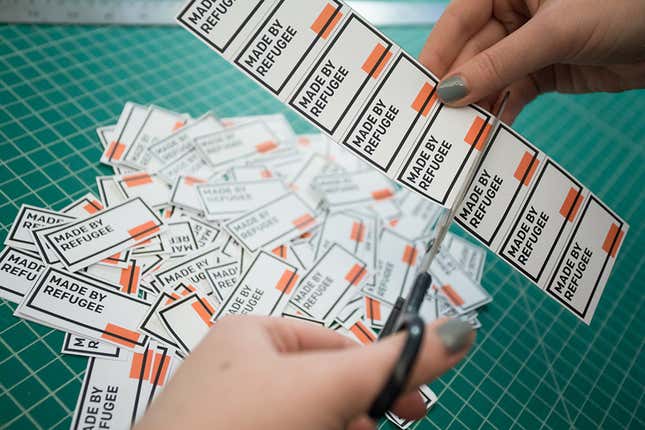 Quan has opened a Facebook page full of photos documenting the project. Young has designed a set of stickers that people can download and stick on refugee-made products they spot themselves. "I want to make the project bigger," Quan said. He adds that he hopes his work will help move the US conversation about refugees towards greater acceptance.
Correction: Unlike initially stated, Quan and Young created the project together from the beginning; it was not Quan's concept to which Young merely collaborated.