"Girls can do anything boys can do" has long been the rallying cry of progressive, feminist parents. But thanks in part to photographer Kirsten McGoey's #ABoyCanToo photo series, "boys can do anything girls can do" is taking on all a whole new meaning in the parenting lexicon.
The striking series, which aims to help stamp out gender bias "one click at a time," features boys aged four to 16 engaged in the activities and interests they love—and which Western society has long attributed to the female gender. To date, Ontario-based McGoey has photographed a dancers, a figure skater, a baker, an actor, a boy who loves hair accessories, one who loves to dress up, and another who loves dolls, with additional installments planned.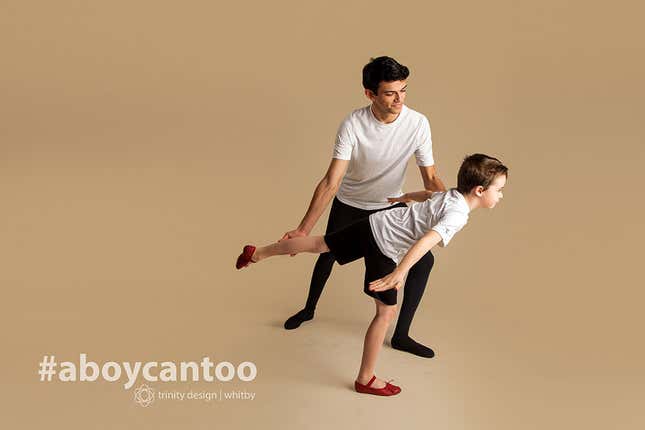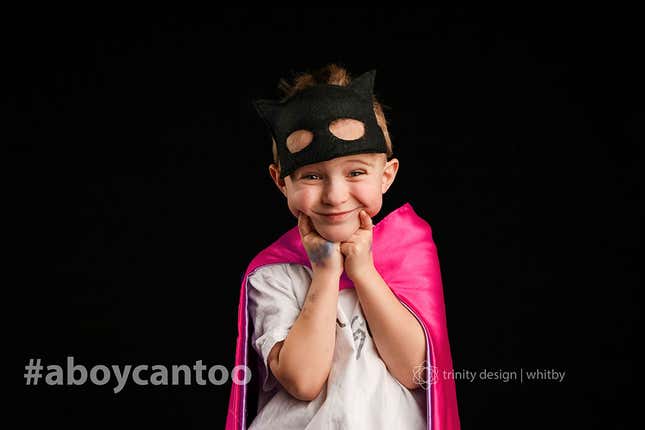 At a time when Americans are facing a reversal of hard-fought gender battles—from transgender students' rights to school dress codes—a celebration of gender non-conforming youth is not only needed, but invigorating. And while other photo series have tackled gender norms, such as You Are You, Agender, and Strong Is the New Pretty, #ABoyCanToo's focus on boys is more rare.
The project, McGoey's first, was inspired by one of her sons. It "started as a love story of sorts for my middle son, who has inspired us with a love of rainbows, his constant twirls and whirls evolving into a love of dancing, singing and the stage," McGoey says in a press release.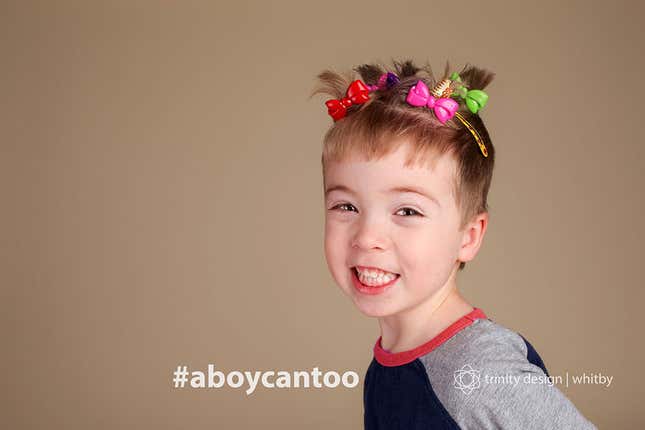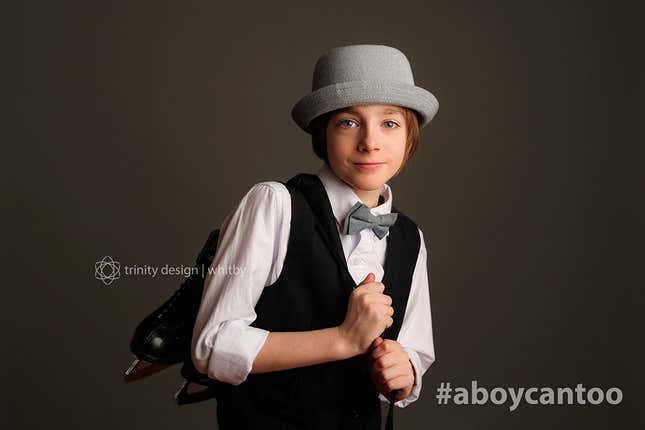 "As parents, we try to provide all our three boys a place to choose the adventure they feel fits their own interests. So alongside soccer practices, we also attend dance open houses," McGoey continues. "Not long after I decided to pursue my first personal photography project I knew it had to shed light on these amazing boys who, in the face of strong societal gender norms, are embracing a strong sense of self-worth, self-confidence and providing inspiration for other…boys all over the world."
Indeed, according to McGoey, while she has received praise from around the world, perhaps the most positive feedback comes from within the McGoey's own home.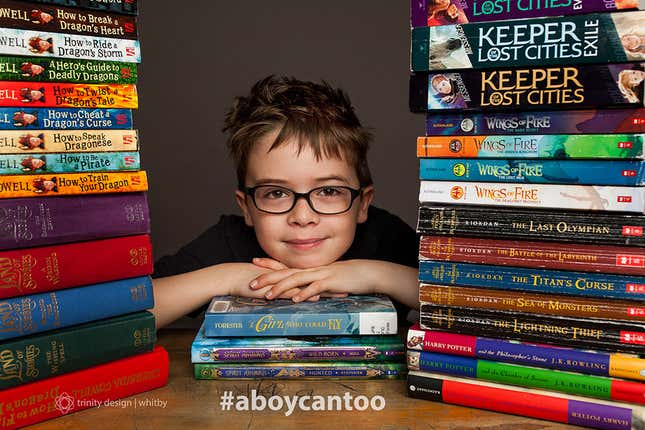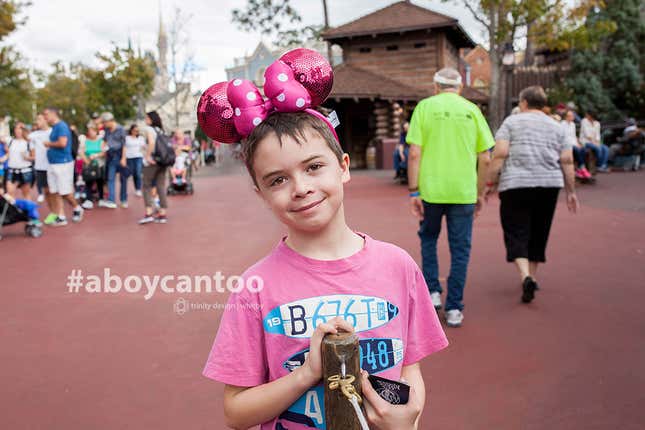 "What is magical is my middle son has an outward confidence in his choices that defies the insecurities us mere adults have. I know inside it has done wonders," she tells Quartz. "As a result of the project, he has gone on television, been featured on his idol Chris Colfer's Twitter feed and more. I do not think it could not help his sense of self and [it] has brought us closer together collaborating in this adventure."
For those interested in participating in #ABoyCanToo, McGoey has one criterion: innate passion. "Boys must choose this route themselves. A boy who is put in dance by his parents is not the same as the boy who dances because it's what 'he always wanted to do.'"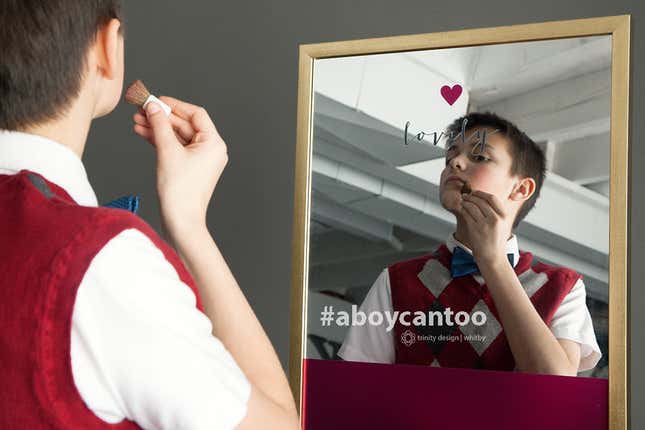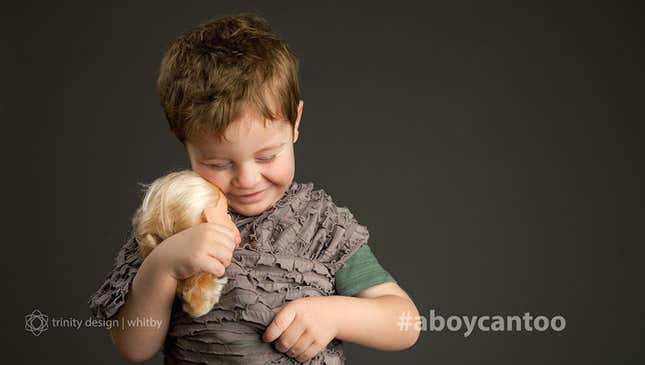 To learn more about #ABoyCanToo, visit the project's Facebook page.