Samsung today (March 29) unveiled the Galaxy S8, its first flagship smartphone model since the ill-fated Galaxy Note 7.
The device comes with a glaring omission: a physical home button. The feature (or lack thereof) marks a bold design move for the company as it attempts to generate buzz and regain consumer trust amid slowing global demand for smartphones.
In forsaking the button, Samsung has beat its major competitor to the punch. Journalists and analysts have long speculated that Apple's next iPhone will also remove the home button, pointing to both supply-chain rumblings and the iPhone 7's 'tap-less' home button as evidence of what's next. And while the Cupertino hardware company has a habit of shepherding its customers toward features they thought they'd hate, Samsung is better known as a follower rather than a leader.
But Samsung also risks alienating consumers who prefer the touch of a physical button, and at a particularly inauspicious time.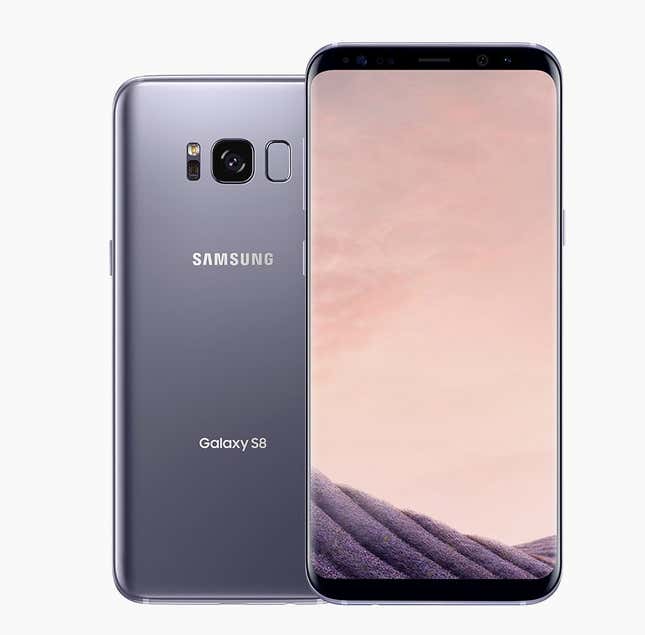 The rollout of the Galaxy Note 7 device last Autumn created a public relations nightmare. Consumers around the world continuously reported their brand-new phones catching fire, eventually forcing Samsung to completely recall the model—an effort that cost it at least $5.3 billion. In late January, months after the explosions first surfaced, the company finally organized a press conference addressing their likely cause.
Tricky to market
Will consumers soured by the Galaxy Note 7 explosions and possibly averse to a nixed home button shun the S8? And if the new phone flops, how will it affect Samsung's bottom line?
The S8 will likely be priced at about $600 without carrier subsidies, and will be promoted to rich countries like the US, Australia, and Singapore. These are the precise markets where some consumers might retain bad memories of the Note 7 explosions, which makes trumpeting the S8 a tricky task. Spokespeople have tucked descriptions the S8's battery-check process amid marketing buzzwords like "innovation," while pre-launch ads for the S8 make no mention of batteries or safety at all.
The company should avoid stressing the battery issue too much "because it keeps the issue in consumers' minds," says Kiranjeet Kaur, who analyzes the smartphone market in Asia at IDC. 
History is on Samsung's side, however. Product safety fallouts—even incidents involving exploding products—tend to be quickly forgotten. Tesla, Dell, and Sony have quickly gotten past such setbacks, for instance.
Meanwhile, smartphones are only of partial importance to Samsung Electronics' bottom line. Sales from handheld devices make up less than half of the company's profits. The remainder comes largely from its components divisions, which remain robust. The company is one of the world leaders in making curved OLED screens, for example, which other Android brands are poised to buy en masse.
Meanwhile, Samsung investors remain as bullish as ever. Excited about prospects for its components division, and also emboldened by how Samsung leader Lee Jae-yong's upcoming trial might lead to a corporate restructuring, shares of Samsung Electronics have continued on a rally that began in early 2016.
As a result, Samsung can afford a dud launch of a new flagship smartphone, so long as profits from its other divisions can compensate for its mobile device division. This gives the company freedom to take a bold design risk, at a seemingly inopportune time.