The UK's vote to leave the European Union (EU) in June shed light on the country's deep political divide. Months after the two sides voted in a near-even split (by a margin of 52% to 48%), it appears that no one has budged.
UK prime minister Theresa May has been talking up the need for unity, much to her critics' chagrin. Her Christmas message called on the country to "seize a historic opportunity" and "unite our country as we move forward into the future." Upon triggering Article 50, May promised to "represent every person in the whole United Kingdom—young and old, rich and poor, city, town, country and all the villages and hamlets in between."
Brits aren't convinced. According to YouGov's new Brexit tracker, since last August, the polling firm regularly asked people if Britain was right or wrong to vote to leave the EU last year. The results still show a persistent, narrow split over Brexit.
The divide has taken its toll on national factions within the UK. While England and Wales voted to leave the EU, Scotland and Northern Ireland chose to remain (a fact nationalists have seized on to launch their own independence campaigns). The vote also highlighted a generation gap—the older the voter, the more likely they were to back Brexit—and a split between cities and rural areas.
On the day May triggered Article 50, there was celebration…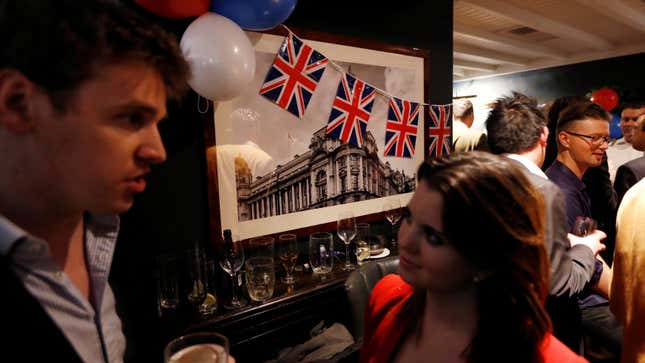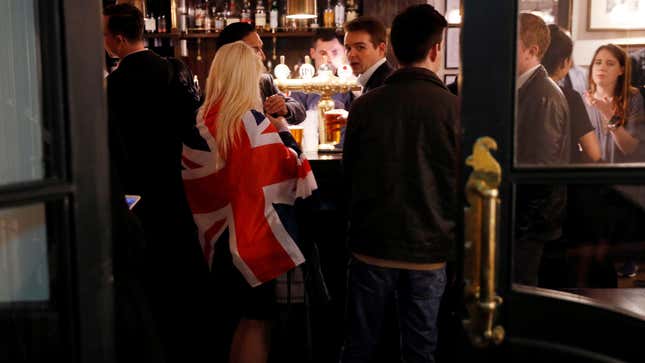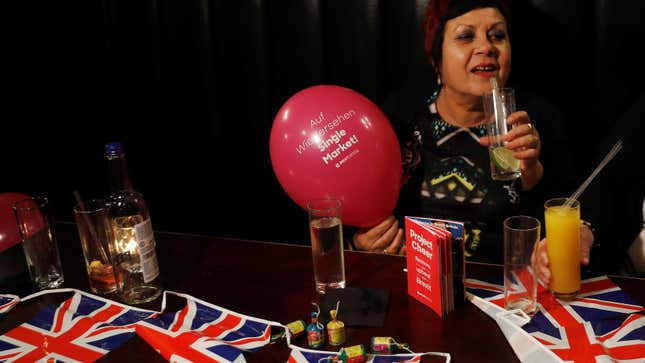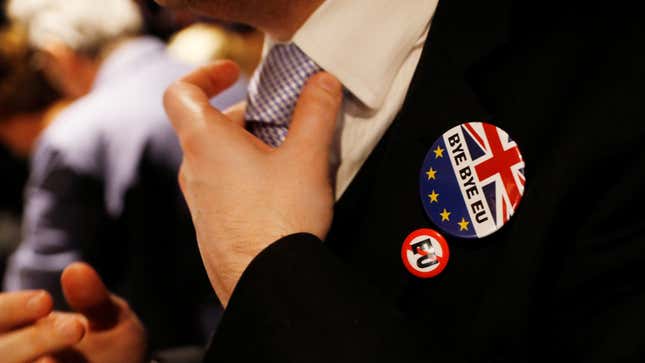 And mourning…