For the millions of undocumented immigrants who have made a life for themselves in the US, living under the threat of deportation can be unnerving enough without considering that they might be separated from their children. To help them face such a circumstance, Connecticut governor Dannel Malloy's office has put together a "family preparedness plan," available in English and Spanish, to help families prepare for federal immigration enforcement.
"If you are worried about what will happen to your kids if you are detained or deported, you should make a Family Preparedness Plan," the reads the information packet, which offers step-by-step guidance (pdf) on everything a parent can do to prepare for the possibility of being deported and separated from their children. The plan contains a list of the documents to prepare, contacts to immigration services, and instructions for setting up contingency childcare.
Among the specific recommendations: "decide who can care for your children if you cannot," "talk to your children about your plan," and "tell your family and emergency contacts about how to find you if you are detained" by Immigration and Customs Enforcement.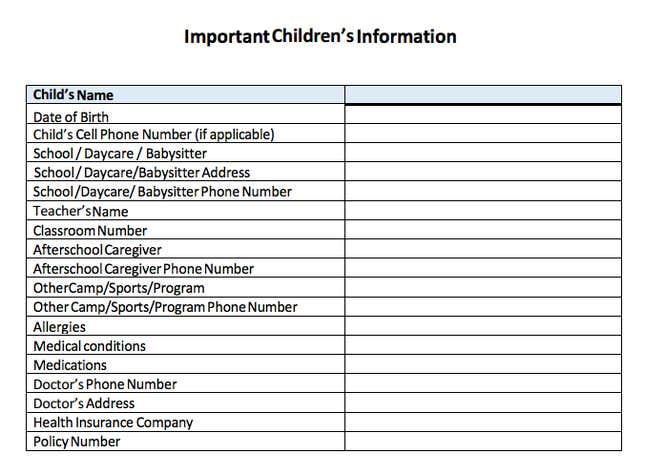 Beyond the bureaucratic and safety information, the document recommends that parents write down personal details about their children—favorite foods, bedtime routines, favorite toys, a schedule of activities, names of close friends—so that their emergency caregiver can offer as smooth a transition period as possible.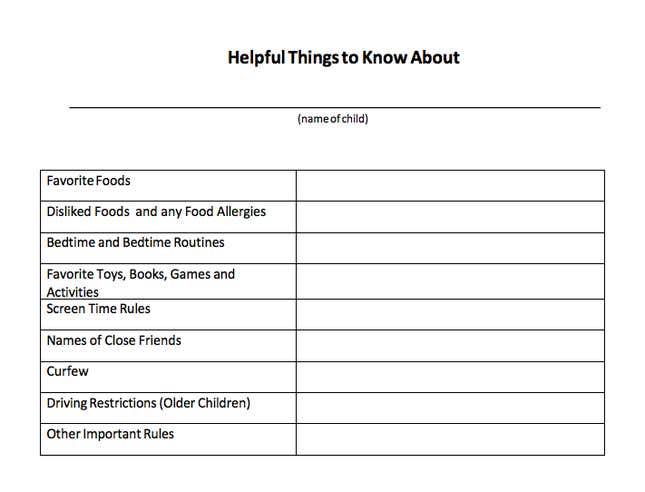 It also instructs people on what to do if ICE comes to your door (among the tips: "Ask for the warrant to be slid under the door or shown to you through a window so you can look for your name, address and a judge's signature") or if ICE officials arrest you (call a lawyer or your consulate, and do not sign any documents before speaking to a lawyer, the packet advises).
To immigrants worried about being separated from their children, the document is a potential lifeline, helping them connect with immigration specialists and prepare as much as possible for such a stressful, looming possibility. To everyone else, it's a sobering look into what it means to live with the fear that you might be taken away from your kids because the country you are raising them in does not think you have a right to stay.