The former TV reality star has apparently gone camera shy, now that he's president of the United States.
Former president Barack Obama's photographer Pete Souza has been trolling US president Donald Trump on Instagram with intimate, nostalgic shots of Obama on the job. But even if Souza's successor, White House photographer Shealah Craighead, wanted to hit back, there wouldn't be much to offer. She and her team don't seem to be getting much access to their boss, and certainly not more than press pool photographers.
Trump hired Craighead, a former staff photographer for president George W. Bush, as chief White House photographer in January. Several other photographers and videographers work under her at the White House, including Jonathan Gallegos, Ben Tuck, Ben Applebaum, and Paul Williams. While Souza's work charmed the public with intimate and humane moments of president Obama and his family, Craighead's photographs are confined only to Trump's public face.
So far, the White House official Flickr album has remained empty. Its Instagram account totals 33 photos, consisting mostly of bland, official photo ops taken in the Oval Office where Trump is in the company of visitors, or where he is speaking to an audience behind a podium. Most White House photos of the president are housed in an album called "The First 50 days" posted on the POTUS Facebook account, which amounts to 50 images.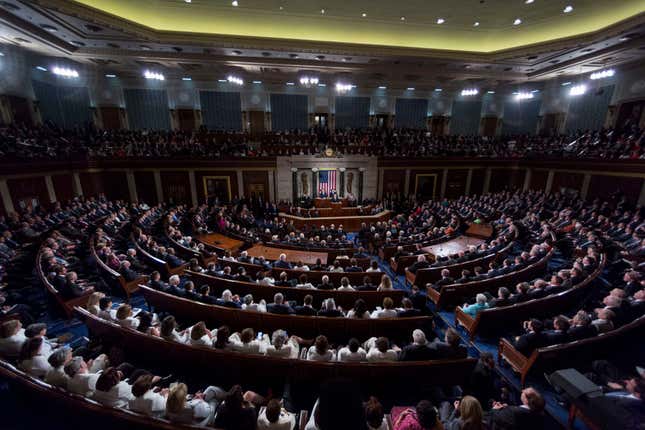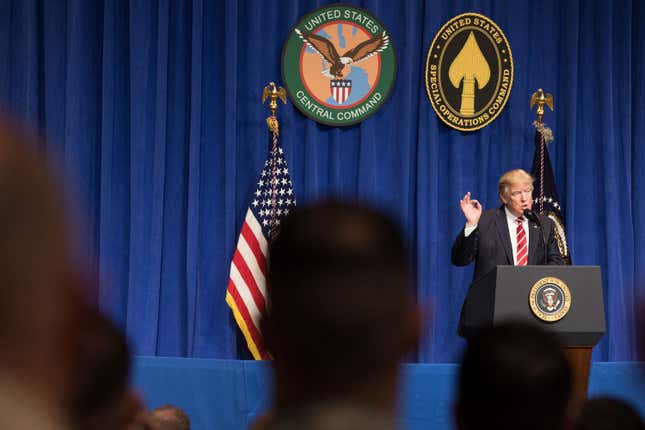 The distance hasn't gone unnoticed. In March, the New Yorker remarked that in the first two months of Trump's presidency "we've followed Trump on the most cursory of daily routes: sitting at the Resolute desk, speaking behind lecterns, saluting as he gets on a helicopter or airplane. Photographers are barred from taking pictures in his happy place, the golf course, where he spends hours on the weekends." By contrast, the writer argued that even from early on in his presidency, Obama's behind-the-scenes presidential photographs (as well as those of his predecessors) "shaped the way we think about the American Presidency" and "told a story of the strong personalities of the people who made that history."
Photo commentary website Reading the Pictures noted that White House photographers haven't had privileged access relative to other press photographers; they are often standing next to them, or even behind them, which shows in their photos.
The "First 50 days" photos also reveal "Trump's obsession with the attendance at his inauguration," rather than his governing, Reading the Pictures wrote.
If Trump's official photos are overly rigid, the photos shot by his inner circle can be overly lax. Casual moments captured by, for instance, press secretary Sean Spicer and counselor to the president Kellyanne Conway on smartphones tend to be oddly framed and out of focus.
And some have raised controversy. No official or press photographers were allowed into the president's Mar-a-Lago golf club on the day North Korea launched a missile during Japanese prime minister Shinzo Abe's meeting with Trump. But a Mar-a-Lago club member who took smartphone pictures of Trump's crisis meeting posted them, along with the inner workings of the president's security detail, on Facebook. The images and captions drew scrutiny for exposing sensitive information about US security.