The music site Radiooooo is an addictive pleasure. Scroll over a map of the world hand-drawn by founder Benjamin Moreau and his partner Noemi Ferst, select a decade, and a curated selection of music from that time and place spills from your speakers like speakeasy gin, or a strong Cuba Libre, or a smooth Cabernet. Playing with the site or the Radiooooo app makes a listener feel "like a time-travelling d.j. in pursuit of the universe's vibe," writes E.P. Lecursi at the New Yorker, untethered by the algorithms of streaming sites. Radiooooo doesn't try to give you what it thinks you want—but it does let you hear what someone else once danced to in a world unlike your own.
Now two years old, Paris-based Radiooooo (each "o" stands for one of the five continents) wants to build a physical music player that captures the site's harmonious marriage of nostalgia and technology. The prototype design for Le Globe Radiooooo looks like a mashup between a mid-century record player and a time machine. Pick a spot on the softly-lit globe, set the dial to a decade, choose one of three genres ("fast," "slow," and "weird") and a wireless connection to Radiooooo's database queues up the songs.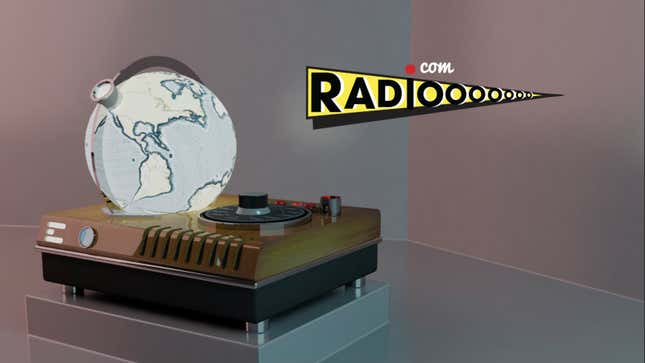 The team is seeking to raise €25,000 ($26,650) to build a functional prototype to unveil in June, Moreau said. A retail version would likely start around €500.
The  crowdfunding page clarifies the genres and captures the editorial vibe: "If you're smoking a joint at home, press the Slow mood button. If you have friends barging in unannounced with champagne in hand, go onto the Fast mood. As for the Weird mode, it's up to you to decide when it will be useful in your life."