A highly anticipated stress test of Spanish banks showed they need close to €60 billion ($77 billion) (pdf) to bolster their balance sheets. "The results confirm that the Spanish banking sector is mostly solvent and viable, even in an extremely adverse and highly unlikely macroeconomic setting," Spain's central bank wrote in a statement.
The Spanish government formally requested a banking sector bailout that would provide banks with as much as €100 billion to increase their highest-rated capital. Banks across Europe have been selling off assets in an attempt to meet stricter capital standards. As of December 31, 2011, Spanish banks needed €59.3 billion in capital. Since then, their capital needs have declined to €53.75 billion, taking into consideration proposed mergers and tax effects.
Consulting firm Oliver Wyman released the following chart on the Banco de Espana's website today, detailing the needs of the company's biggest banks: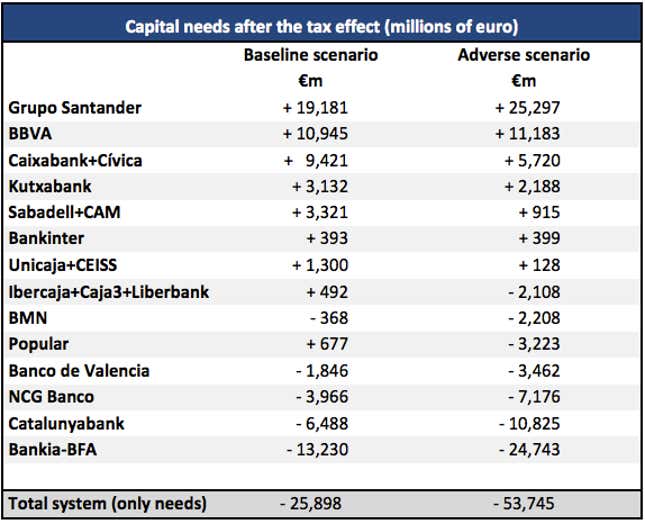 Check out the full release at the Bank of Spain's website.