What qualities make a good astronaut? The Canadian Space Agency has offered the public some answers in an unusual semi-public hiring process. Since last summer, the agency has narrowed down the pool of thousands of candidates for two rarely available astronaut slots, keeping the entire country informed about its selections.
Apart from the basic qualifications—candidates must be Canadian citizens, have a degree in science or engineering, be trim and in top physical shape, with perfect eyesight—the 17 finalists have shown they can escape from a submerged vehicle, jump from a vessel into the high seas, survive being dunked upside down in a wave pool—and remain friendly and collaborative throughout.
Initially the agency received more than 3,000 applications from men and women dreaming of deep space. On Feb. 1, it named the 72 candidates who had passed the resume inspection and medical exams necessary to move forward for more vetting. Last month the CSA identified the 32 men and women who would be advancing to the next round of even more intense tests. Finally, innovation minister Navdeep Bains announced the last 17 finalists on Facebook Live yesterday morning. This game is nearly over.
The twelve men and five women who have made it this far have been subjected to situations most people hope to never experience. In heavy gear and cumbersome boots, they've banded together to put out fires in enclosed spaces and plug leaks in submarine-like rooms.
Sara Spangelo, a systems engineer at Google X who was among the final 32 candidates, described a typical test day to a local TV station: "They're waking you up at five in the morning and they have you going until midnight," she said. The activities, she said, include "physical stuff, team dynamics… swimming, running, everything that you could imagine."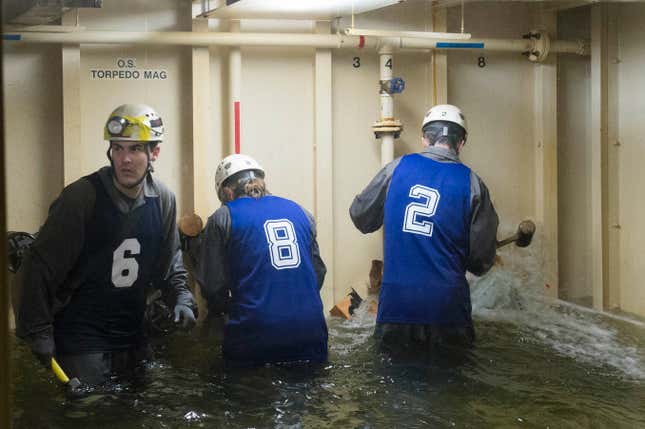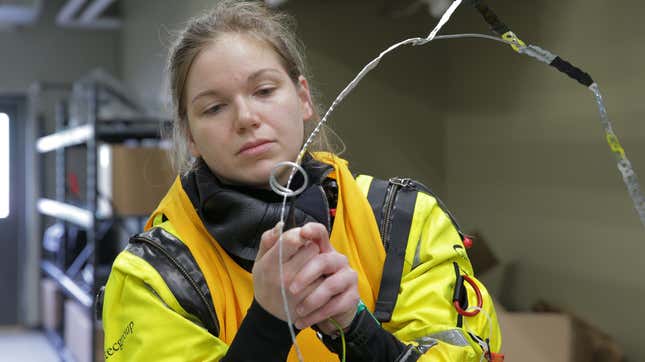 Jesse Zroback, a family doctor in rural Ontario who is still in the running, said that the stress was "layered" on. "In Halifax, they'd give you an Arctic dry suit," he told the Canadian Broadcasting Corporation. "So you knew they could throw anything your way, whether it's jumping in a wave pool that's simulating a storm in the ocean. Or the next thing they could do is some hand-eye coordination test, or the next could be some problem-solving test that you have to write on paper."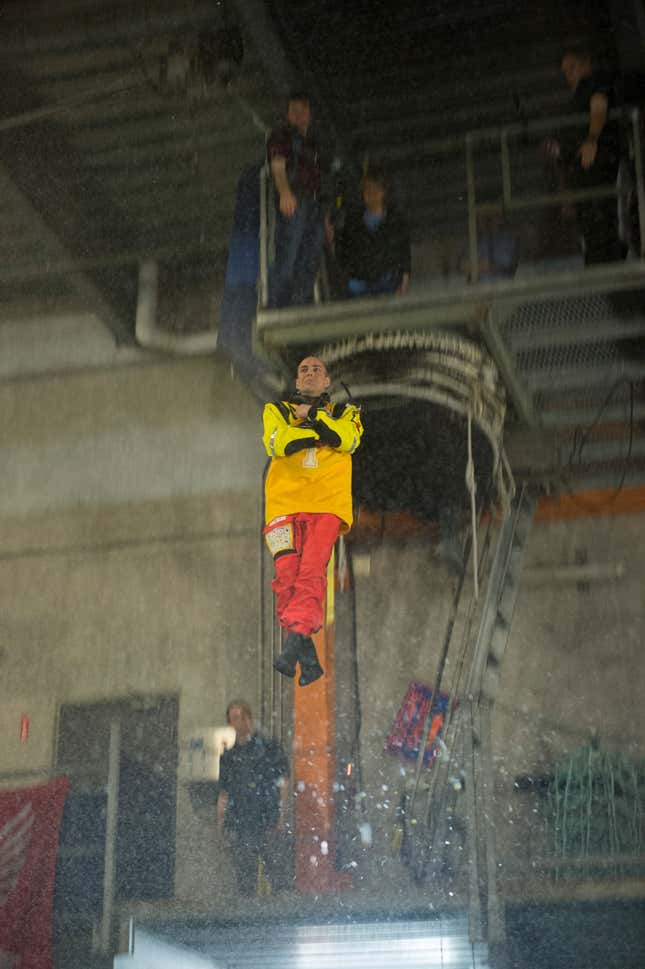 The training is apparently designed to make the candidates exhausted and frustrated. The agency's gatekeepers say they want to see how well the candidates behave under pressure, when they're working at the edge of their abilities. Can they keep their cool, douse flames, find creative solutions to engineering problems, and still play well with others?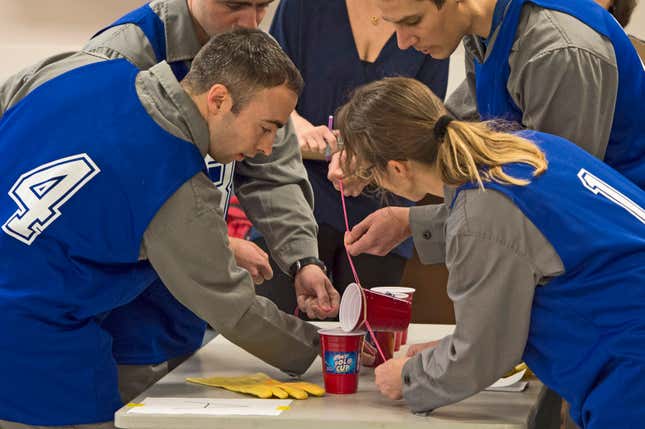 Even outside of official test arenas, the would-be astronauts are probably being evaluated. Recalling the recruitment process he endured in the 1980s, retired astronaut Bob Thirsk told reporters: "We even attended cocktail receptions—we were naive, we thought we were just there to meet people, but we were actually being watched to make sure we had the social graces that were required to be a representative of Canada."
By August, the CSA will select the two new hires who will begin training in Houston alongside NASA recruits. All of the still-standing candidates are already accomplished in their careers as test pilots, doctors, or academics, so if they don't make the last cut, they'll still have impressive day jobs to return to.
Not to mention, they will have assisted the CSA in its public relations and social media campaigns. (You can only link back to a clip from Chris Hadfield, the now retired celebrity astronaut, so many times.)
For NASA, savvy astronauts on Twitter, Instagram, and Facebook have attracted an audience so large that  Quartz has called it "humanity." The CSA candidates have already done their country a great service.