After she met Nelson Mandela at his 91st birthday party in 2009, Alfre Woodard, an American actress, told New York Magazine that she "was just trembling; not with fear, just with joy and energy." She added:  "I think I was levitating."
Woodard is hardly the only star for whom meeting Mandela, the legendary South African activist and president who died today, was like a rite of passage. In the 23 years after his release from prison in 1990, Mandela embraced or shook hands with countless celebrities and world leaders, and judging by the photos of some of those encounters, he was a deeply venerated man—an icon among icons.
Some of the figures that appear beside Mandela have since passed away; others have simply faded from the public consciousness; and still others have become notorious. Taken together, the images tell the history of Mandela's political career through the people he met. Through it all, Mandela remains Mandela.
1990
Released from prison in February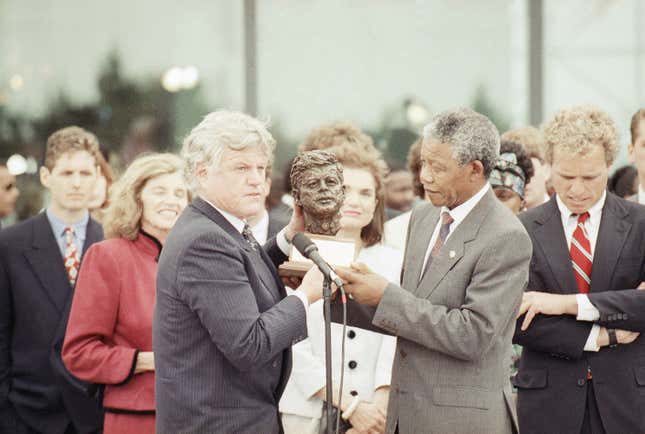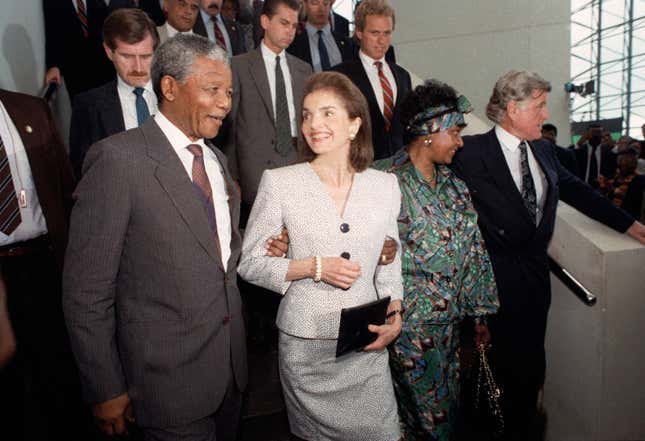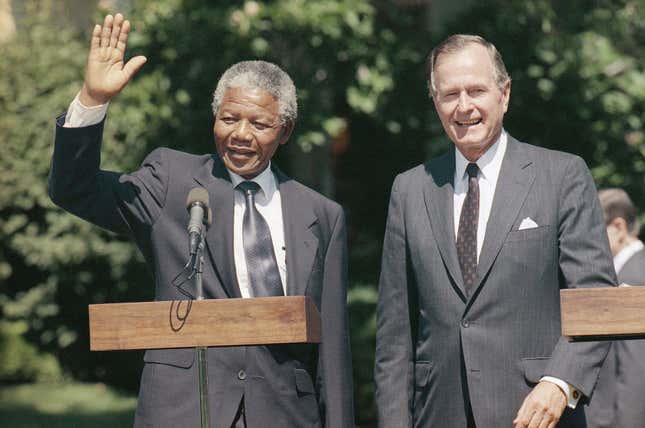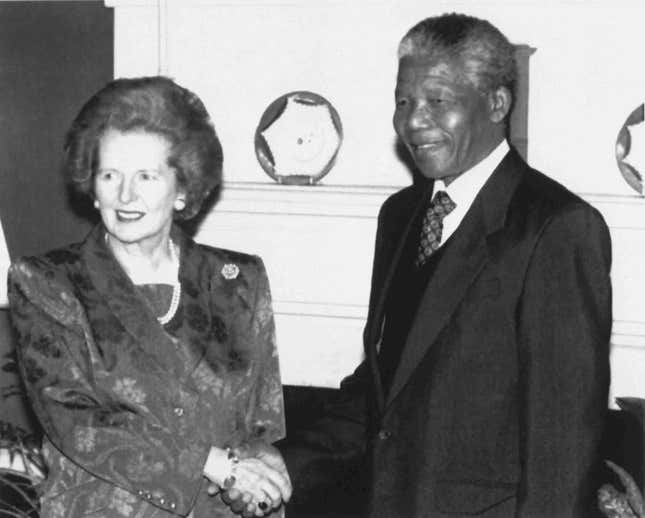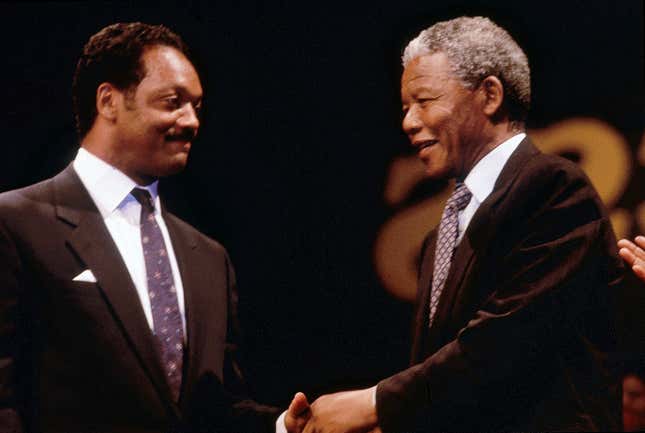 1991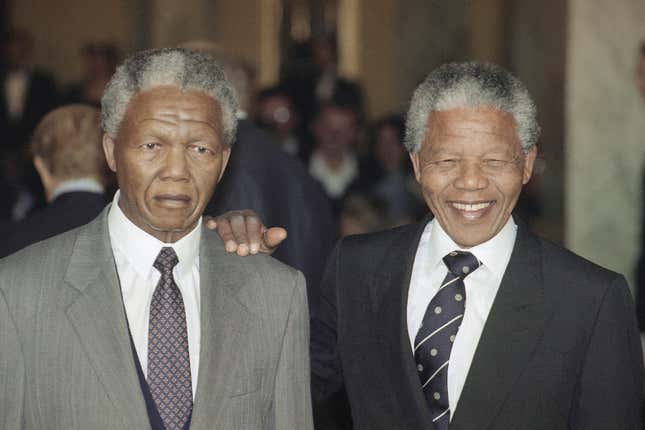 1992
1993
1994
Elected president of South Africa in April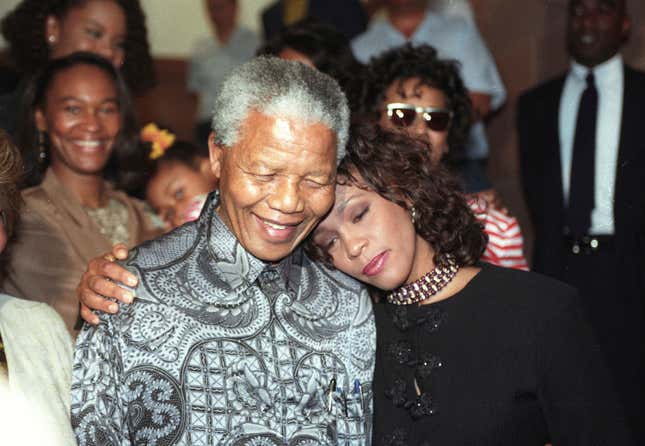 1995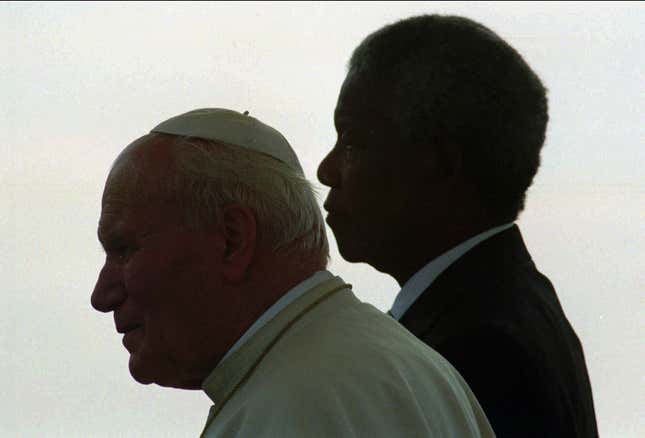 1996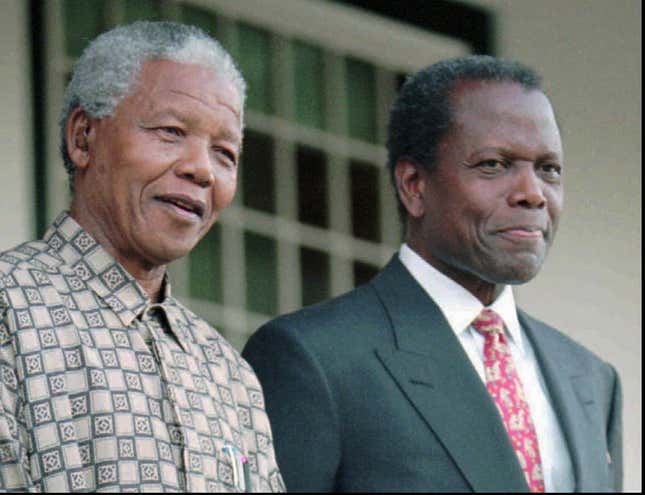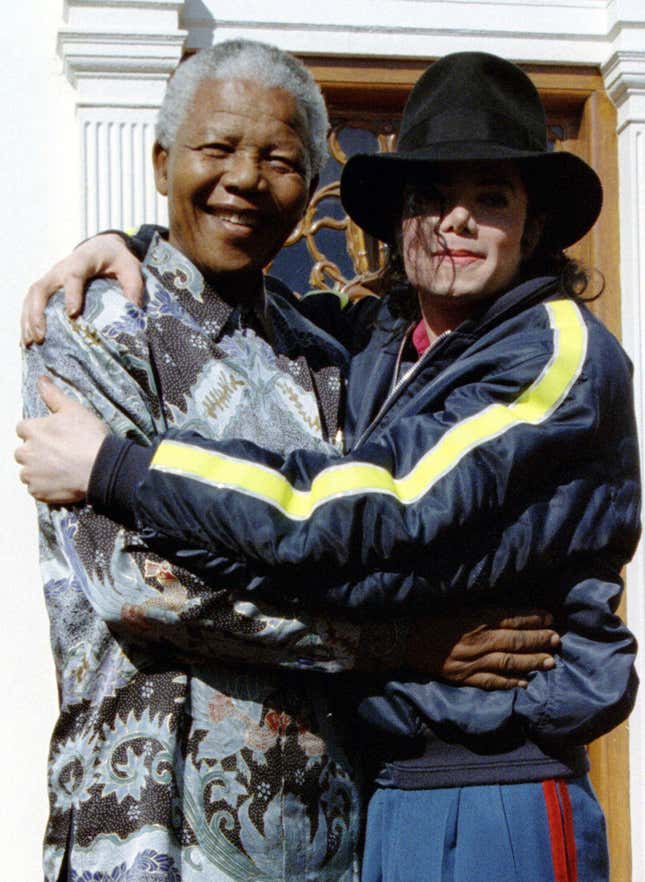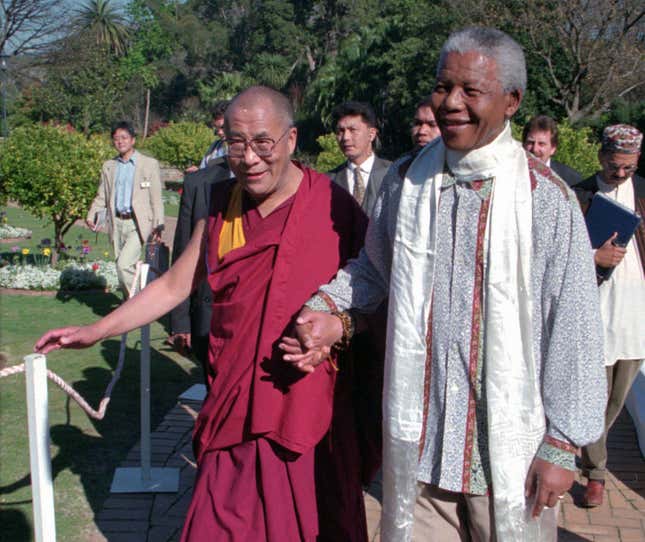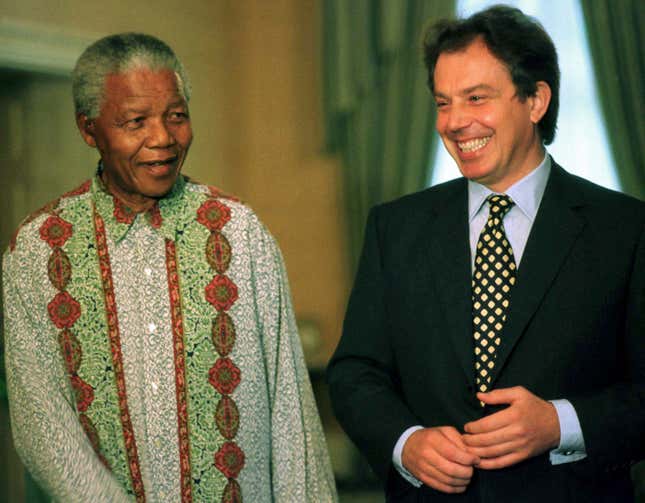 1997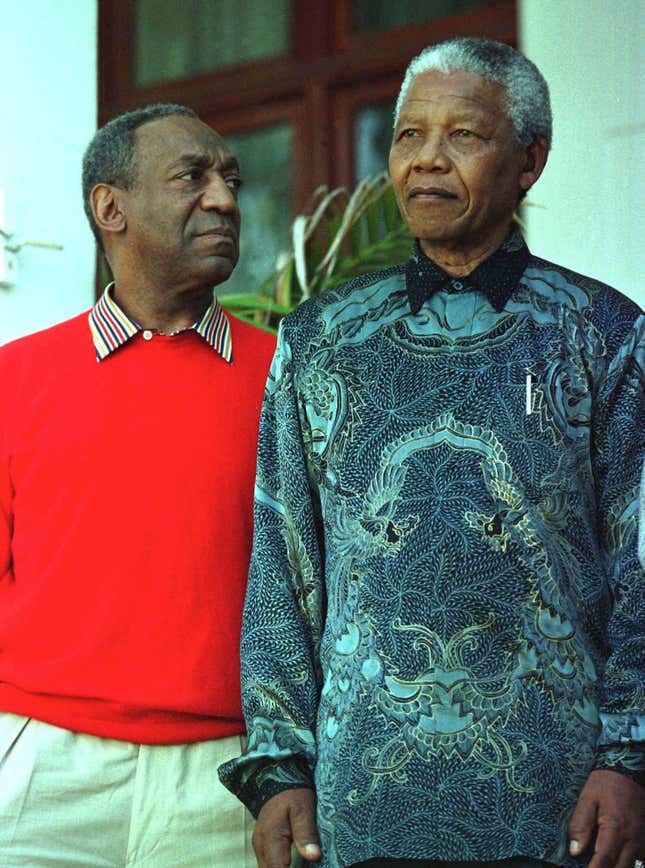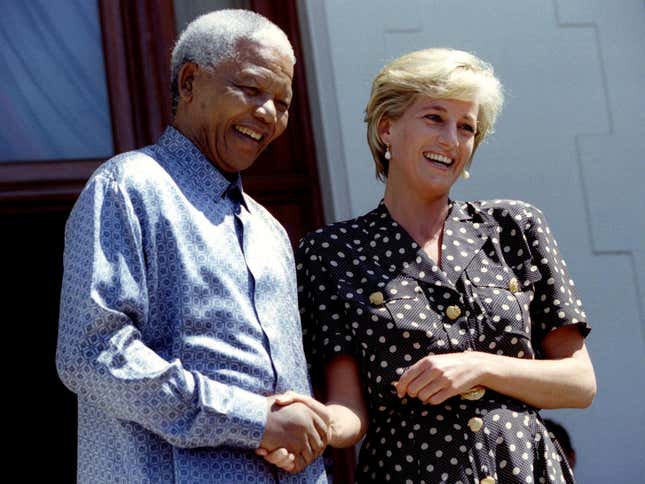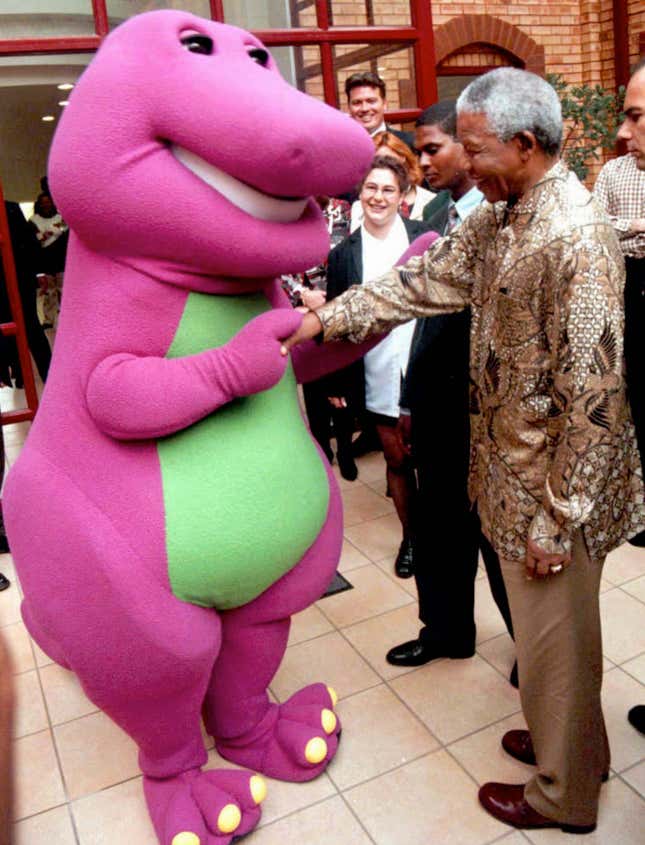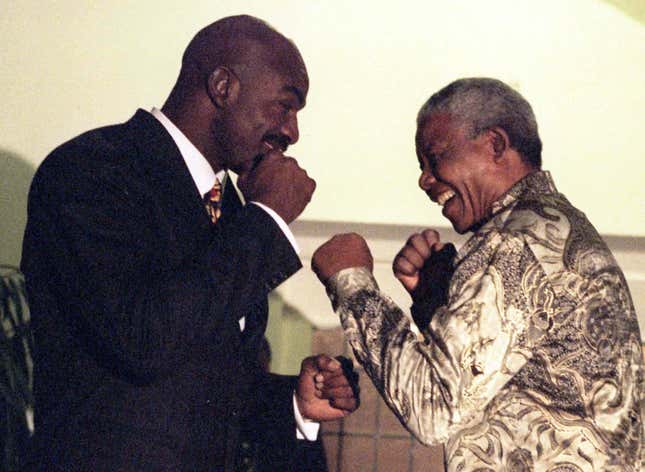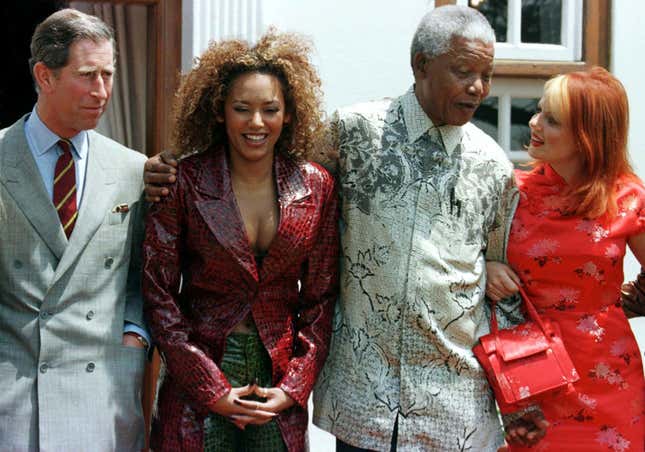 1998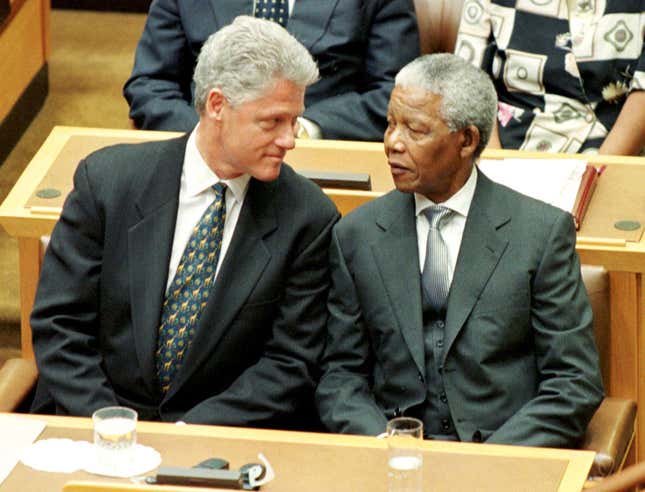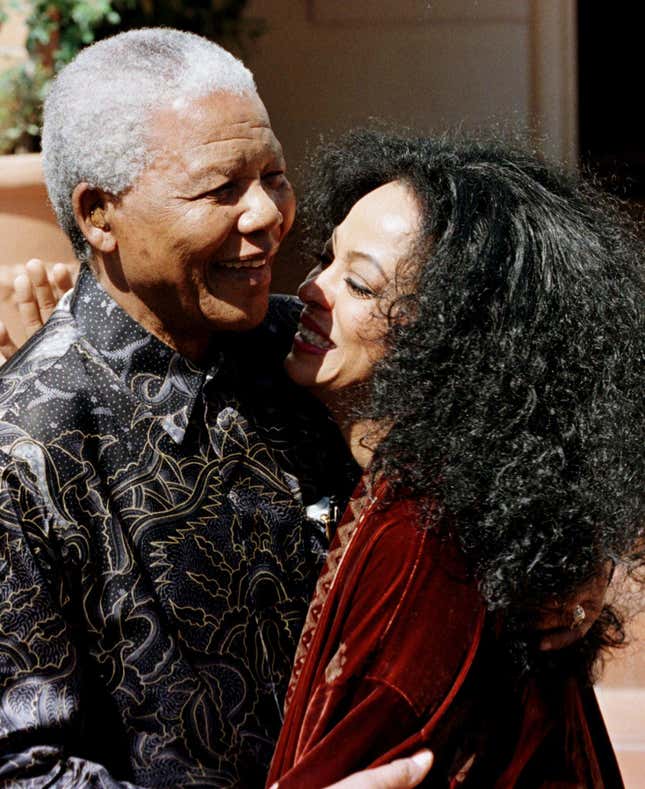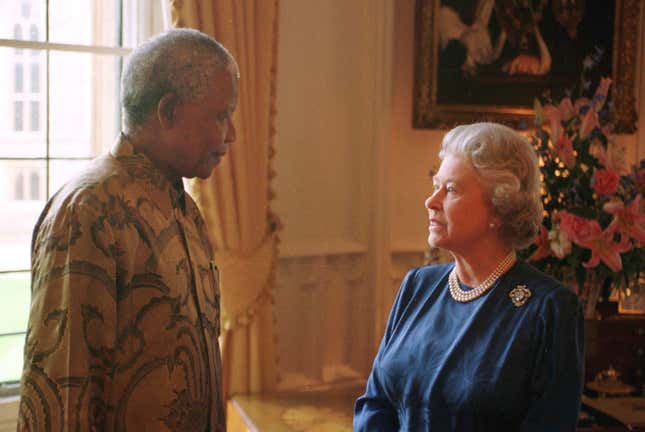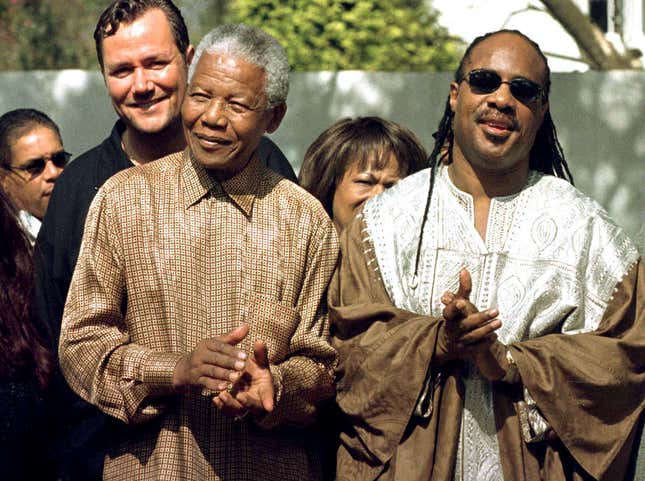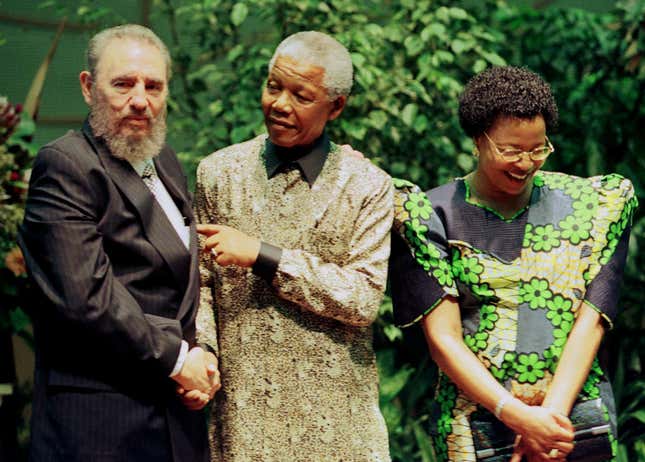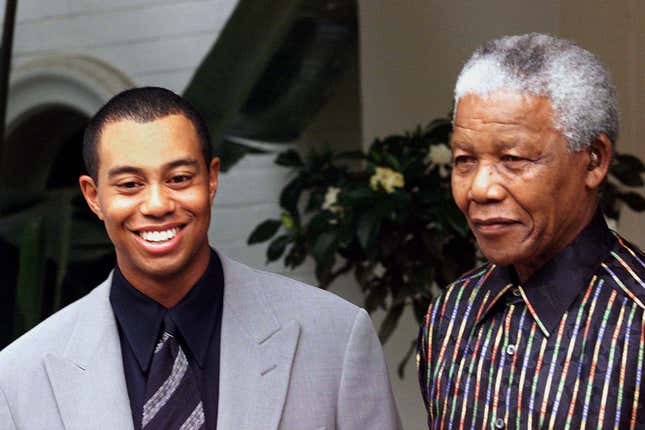 1999
Leaves office in June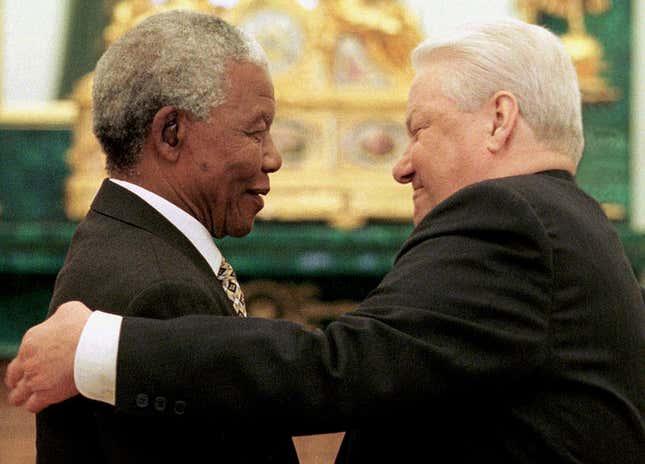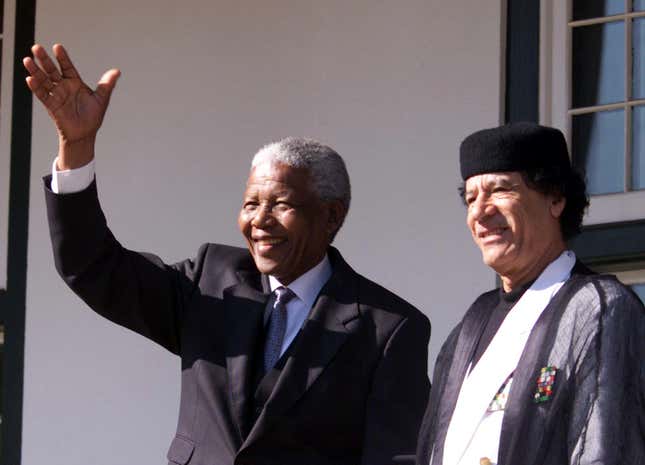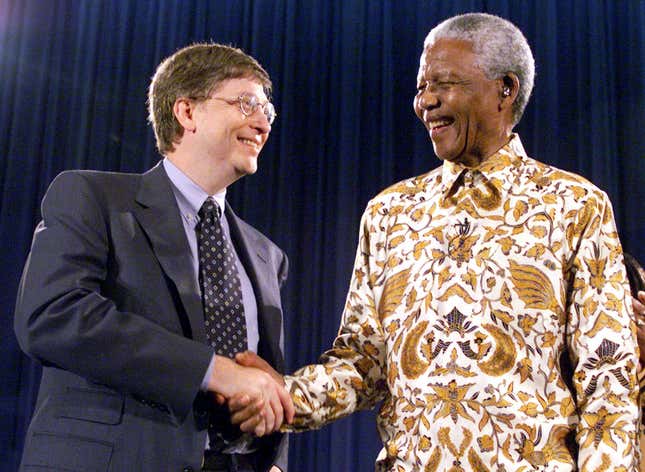 2000
2001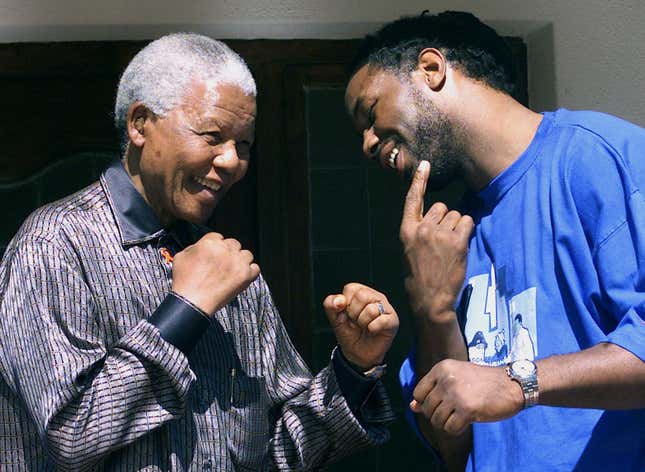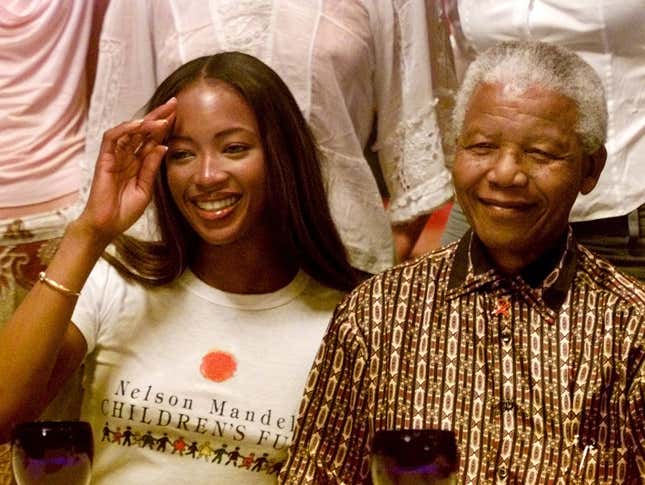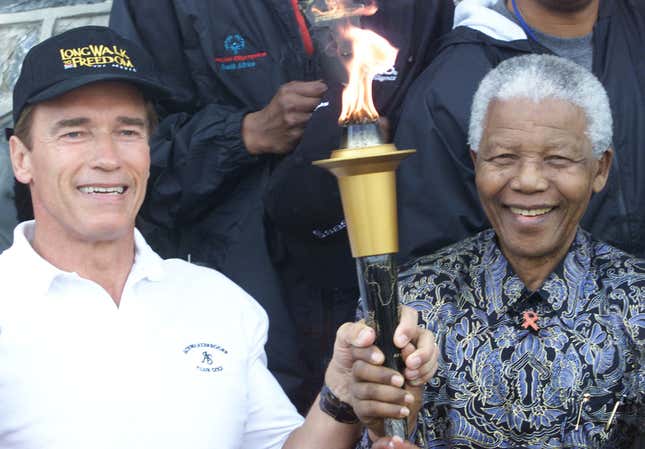 2002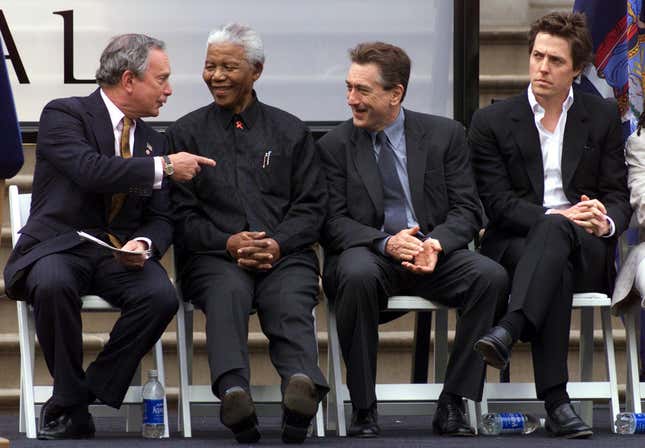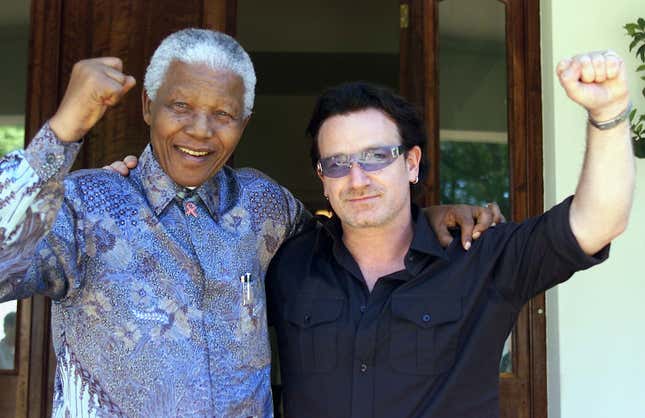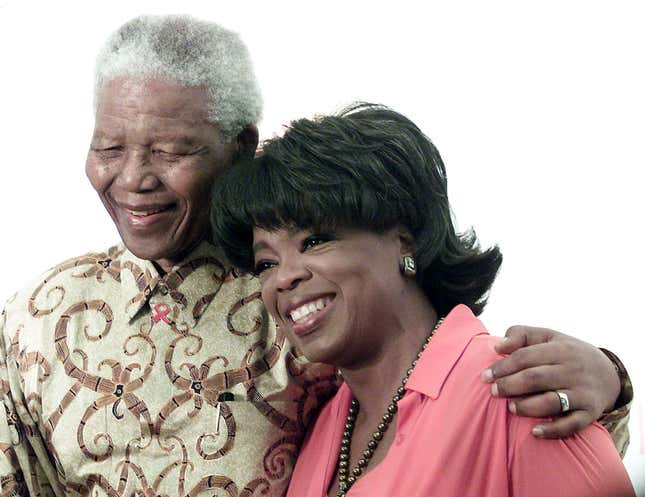 2003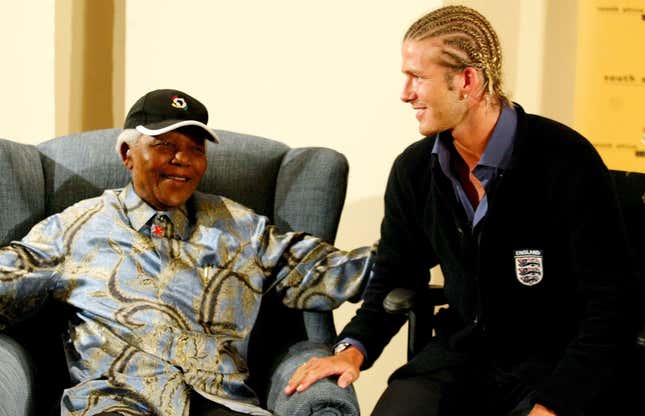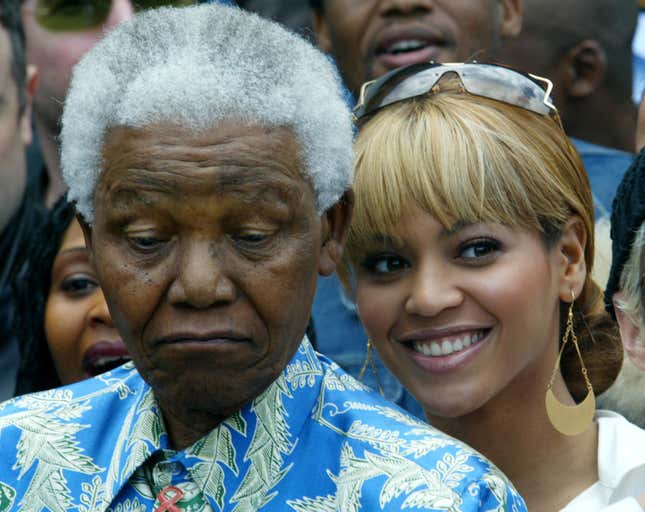 2004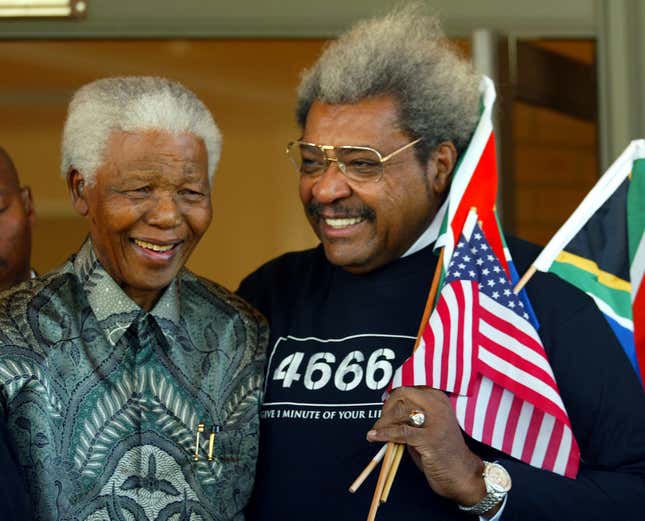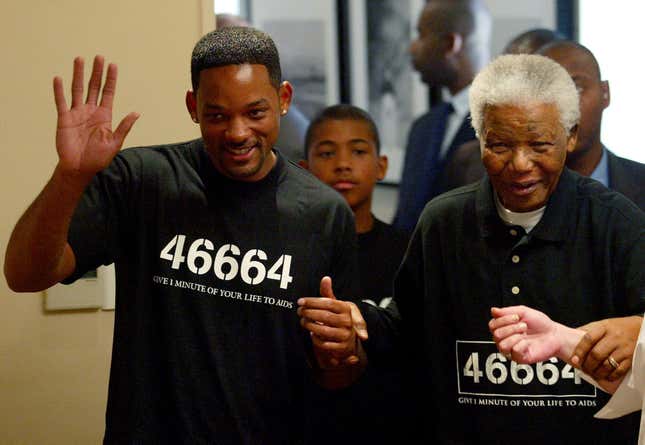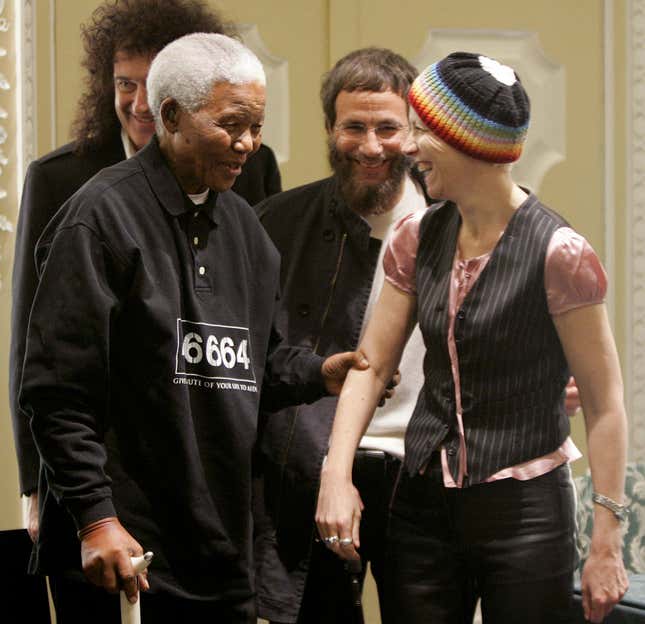 2005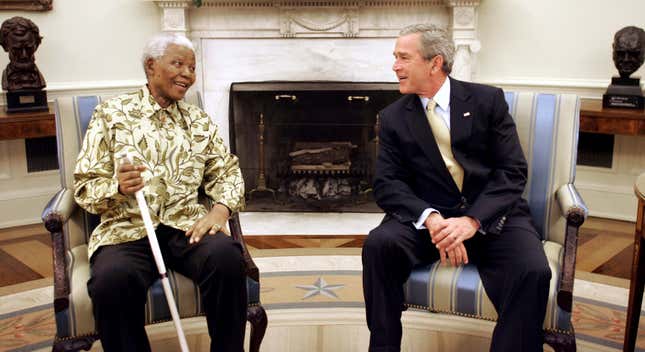 2006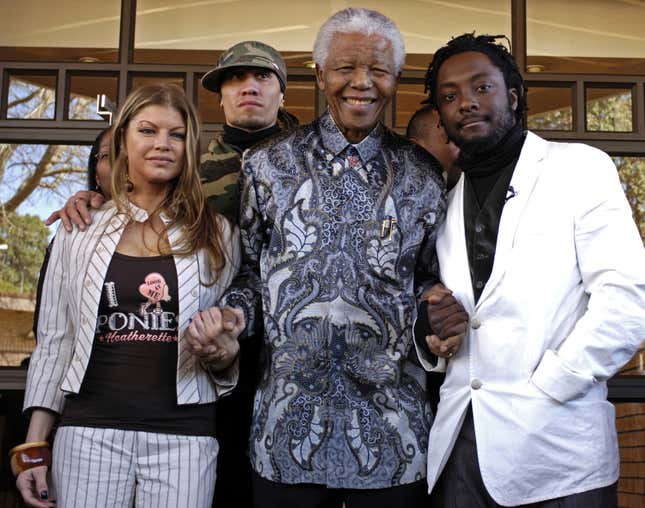 2007
2008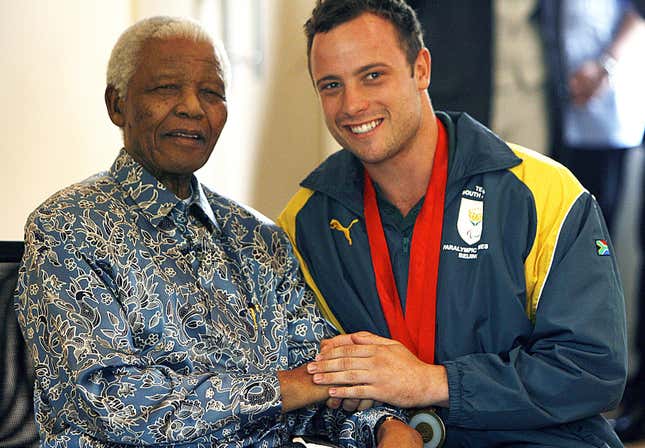 2009
2010
2011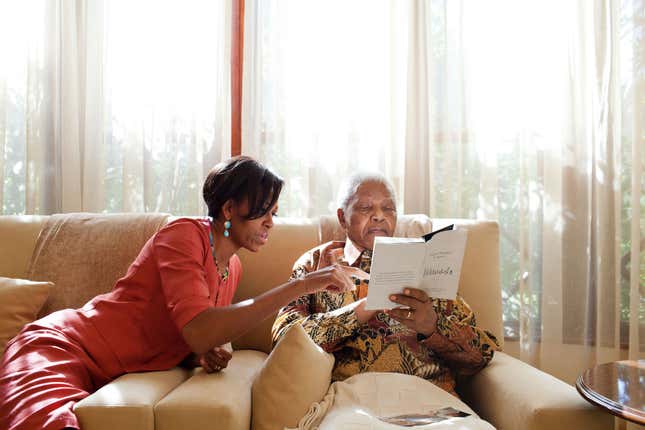 2012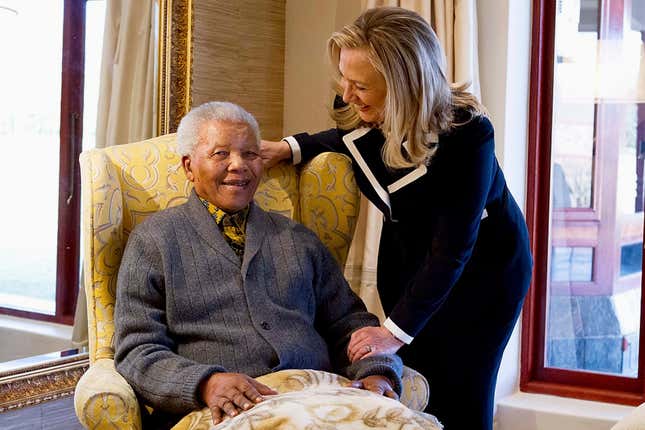 2013
Dies in a hospital in Pretoria, South Africa