US president Donald Trump is traveling with a full entourage on his first overseas trip, a whirlwind tour of five countries—starting in Saudi Arabia, to make "big [business] deals" with the gulf kingdom and deliver a speech about Islam.
Whatever challenges Trump faces on this trip, he's got to be glad to get away from Washington, where more members of the White House have become embroiled in the Russia probe.
Smiley Donald
This might be the happiest we've seen Donald Trump since… ever. And why not? The US president is as far away as he can get from the many scandals dogging his administration in Washington DC, and he was treated like a prince from the moment he landed in Riyadh on Saturday: He had the undivided attention of the king, received some shiny gold jewelry, got to play with swords, and ended Saturday night with a special boys-only concert from US country singer Toby Keith.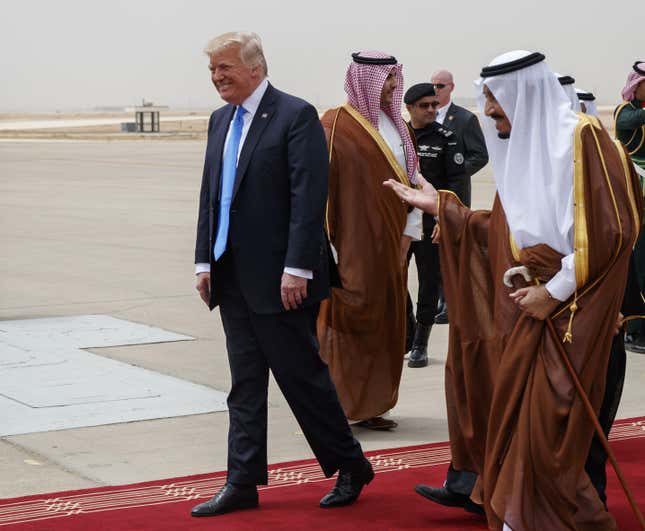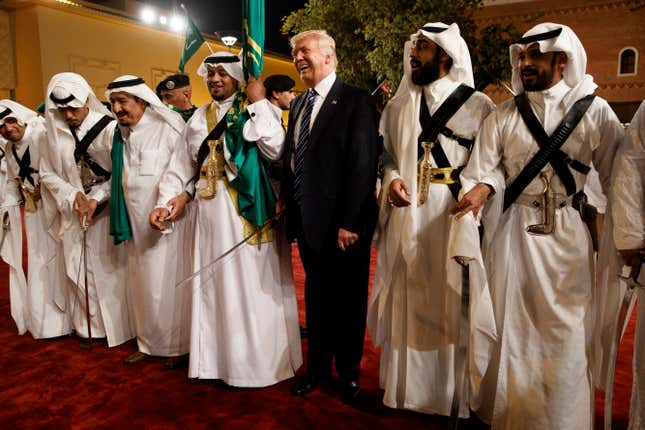 The Washington Post recorded footage of Trump arriving to this party via his favorite mode of transportation: a golf cart, driven by King Salman.
This is so much better than Mar-a-Lago.  Everybody, smile!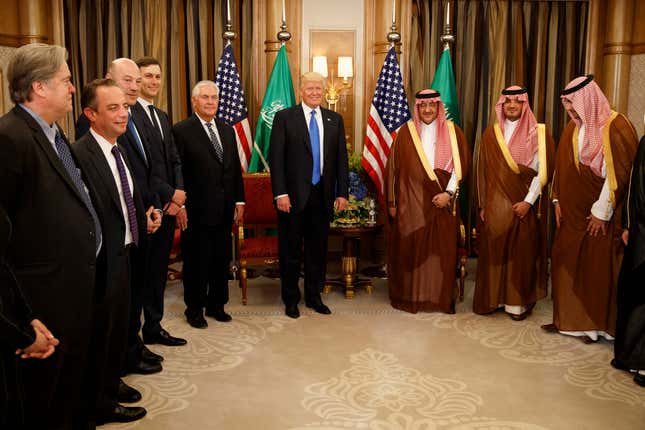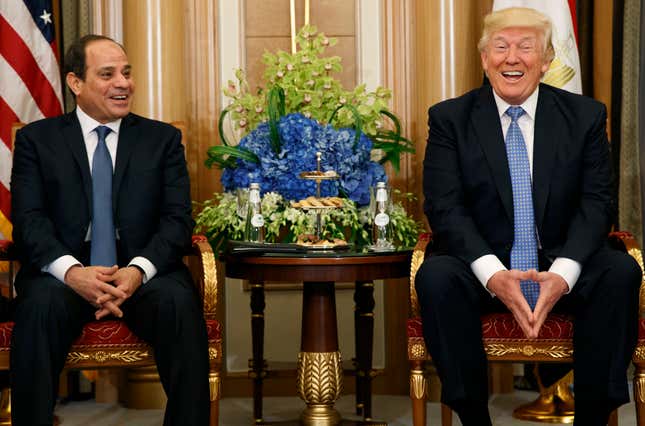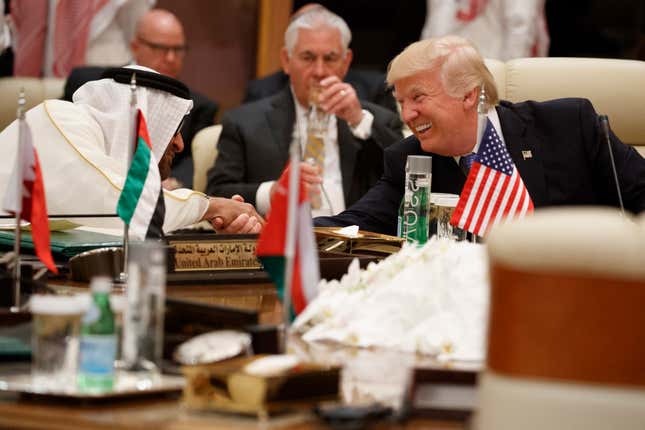 Smiley Melania
The first lady, too, appears to have an easier time smiling in Saudi Arabia than in the US. Looks like there won't be as many "help me" memes of Melania coming out of this trip.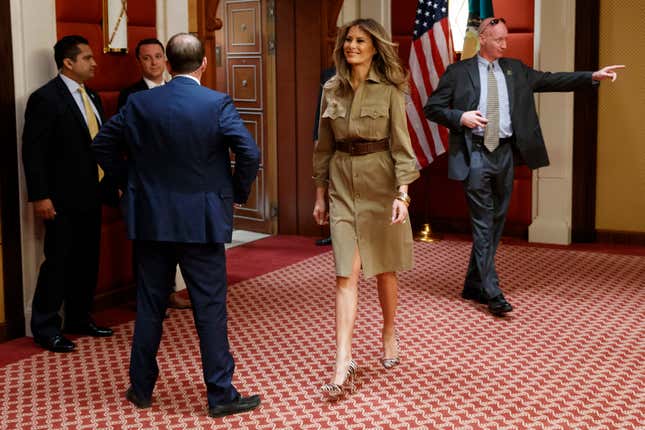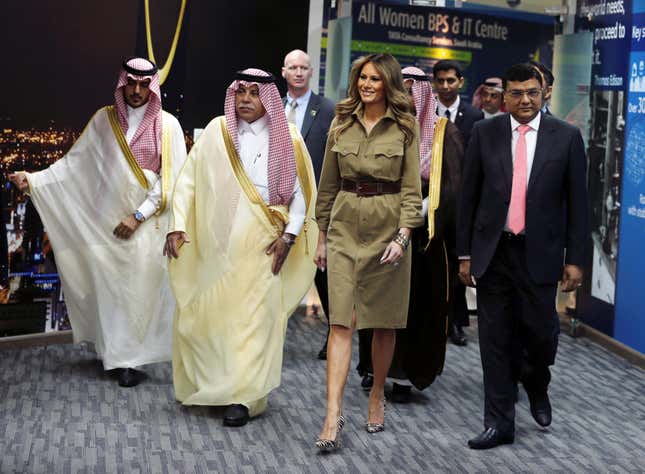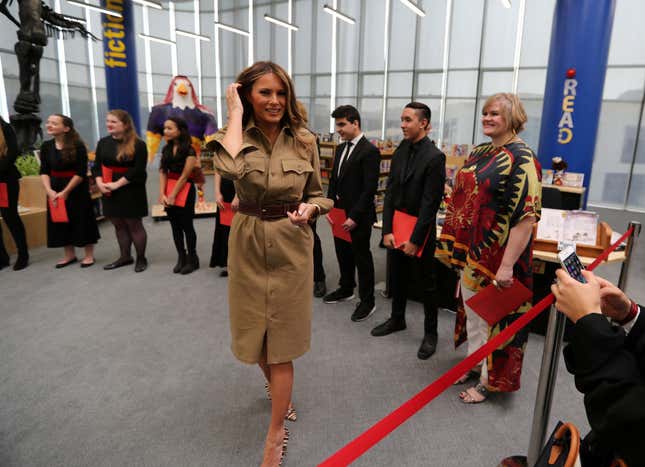 The unhappy campers
Steve Bannon, the White House chief strategist, and Gary Cohn, Trump's chief economic advisor, didn't appear to be having quite as much fun this weekend.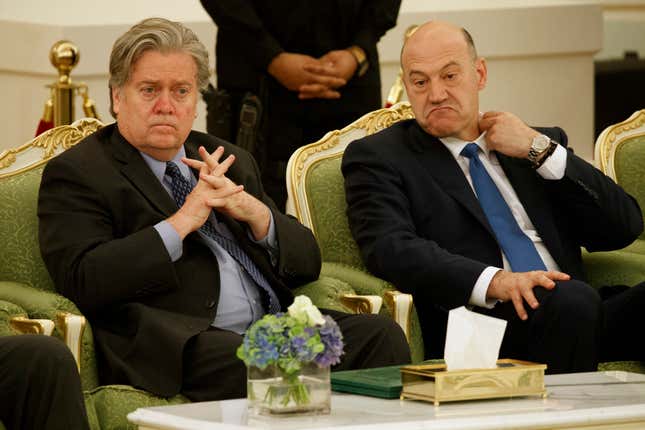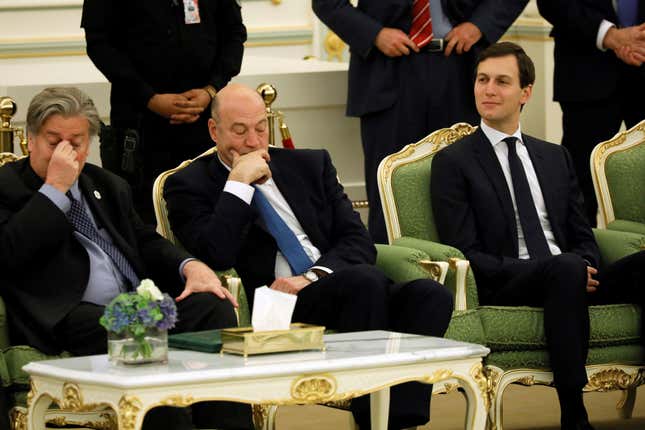 Goofy Jared
The US president's son-in-law always has one of two faces: Either a toothless smile or a hapless stare into the distance, with raised eyebrows conveying bemusement in every case. What am I doing here, again?