Donald Trump just wrapped up his first visit to the Middle East as US president. This week, he traveled to Saudi Arabia and Israel to meet with leaders of United States' closest regional allies. And as he gave speeches, paid tributes, and attended ceremonies, photos of the trip managed to highlight the peculiarly tactile nature of international diplomacy.
On May 21, Trump famously wrapped both hands around what appeared to be a crystal ball (actually a poorly-designed representation of Earth) in an anti-terrorism center in Riyadh. Photos of Trump, Egyptian president Abdel Fattah al-Sissi and Saudi king Salman—illuminated by the glowing orb in an otherwise dark hall—elicited comparisons to Lord of the Rings and the Illuminati. The Church of Satan quickly and publicly distanced itself from the event.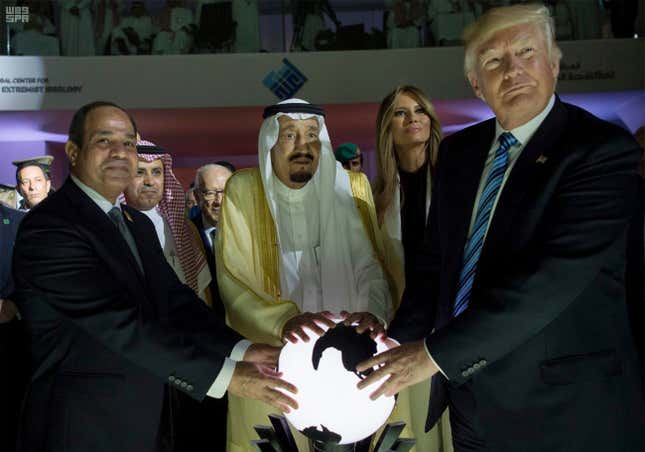 On May 22, Trump traveled to Israel, where Israeli prime minister Benjamin Netanyahu and president Rueven Rivlin welcomed him at the airport. Trump reached out to pat both politicians' knees during the ceremony—perhaps a gesture of reassurance after having closed a $110 billion weapons deal just days earlier with neighbor Saudi Arabia.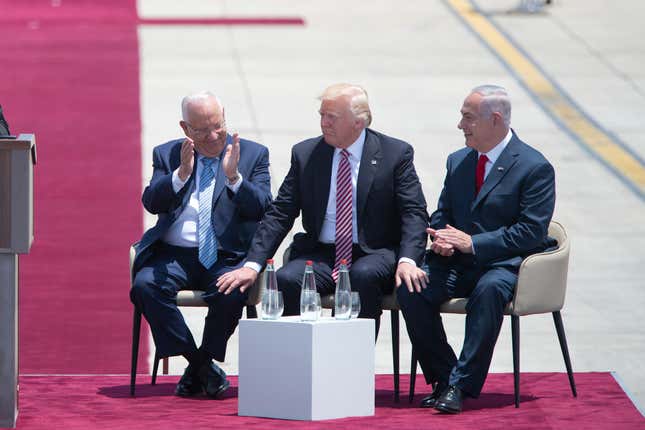 Trump then caressed the Western Wall in Jerusalem's Old City. The visit made him the first sitting US president to visit the disputed site, which an aide had earlier described as located in the occupied West Bank, to Israeli officials' chagrin. Per tradition, Trump placed a paper note for God in a crack.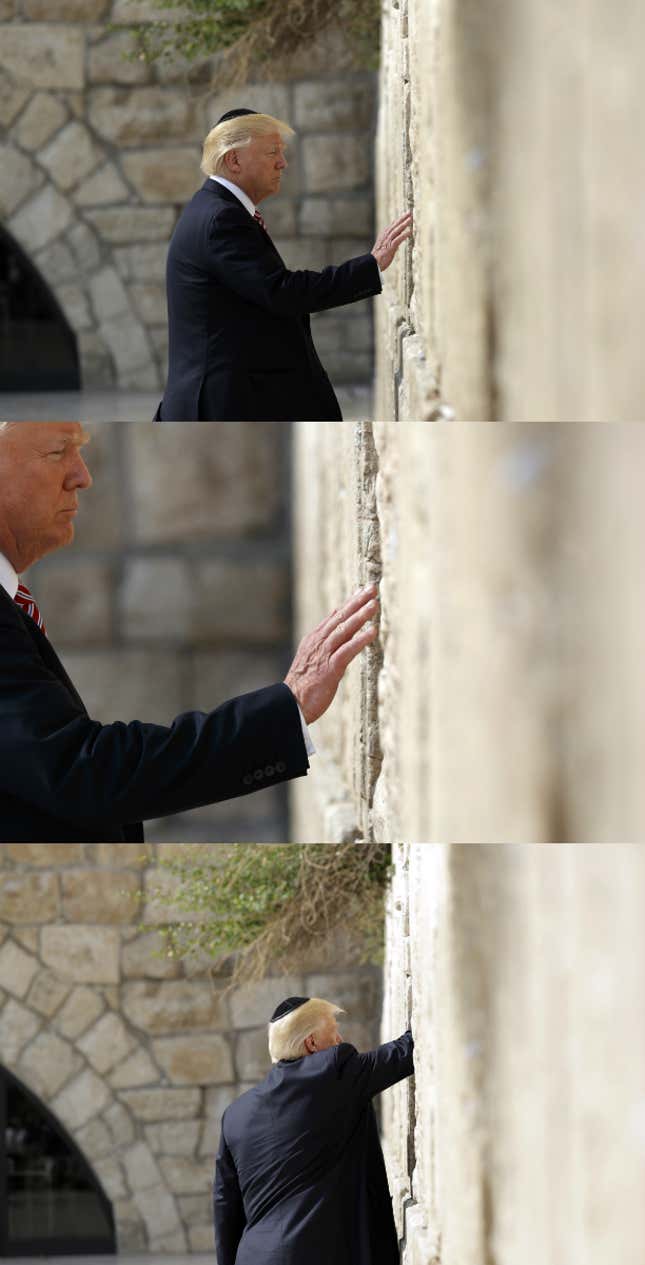 Today, May 23, Trump made a 15-minute stop at Yad Vashem, Israel's Holocaust Museum, where he was presented with a replica of a Holocaust victim's photo album by the Museum chairman and the victim's surviving sister. Trump also laid a wreath during a ceremony. Critics, however, said that the visit was too brief, and that the note Trump left in the museum's remembrance book was a little too perfunctory. "So amazing," he wrote.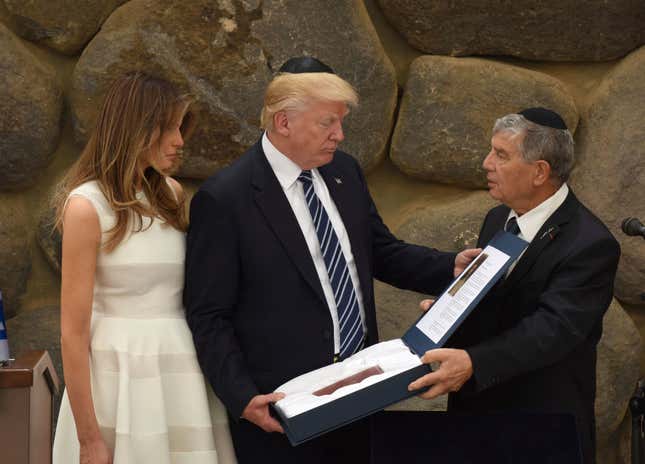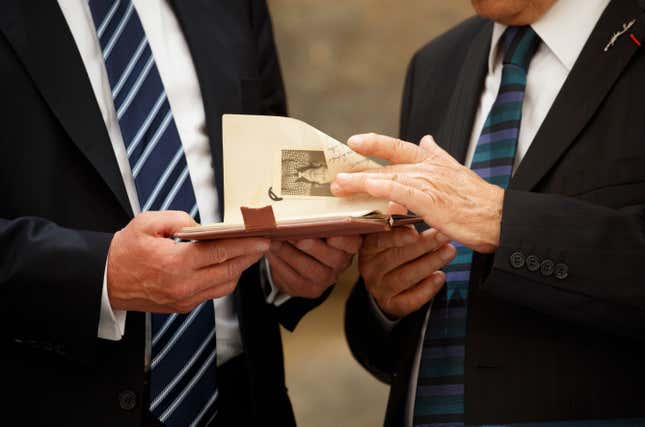 There's just one thing Trump may not have been able to touch during his trip: When the US president tried to reach for Melania Trump's hand at the airport in Tel Aviv, the First Lady appeared to swiftly swat him away.