Update: (May 25 at 6:13am ET)
An outpouring of grief has gripped the British city of Manchester following the terror attack at an Ariana Grande concert that killed at least 22 and injured 59 others.
The bombing apparently targeted the American pop star's youthful fan base. Among the dead are teenage fans, parents who were there to pick up their children, and an 8-year-old girl.
The attack set off pandemonium at the 21,000-seat Manchester Arena after the show's final song, just as hordes of concertgoers were starting to leave the stadium.
Here is a look at the victims identified so far as among the confirmed fatalities:
Georgina Callander, 18
Runshaw College said in a post on Facebook that one of the victims, 18-year-old Georgina Callander, was a student at the sixth-form college in Leyland.
Callander, in her second year at Runshaw, was studying health and social care. "Our deepest sympathies, thoughts and prayers go out to all of Georgina's friends, family, and all of those affected by this loss," the school said.
Callander had celebrated her birthday just seven weeks ago, according to a photograph she posted on Instagram that showed her delight in feeding a giraffe at the ZSL London Zoo.
"i had such a good birthday i got to feed these cuties and some sea lions!" she wrote, "i had such a good day with my friends and mum im super super happy 🎈🐥🎉"
A classmate, Sophie Marsh, posted a tribute message on Instagram saying her friend had been excited to attend the show for some time.
"I watched you leave yesterday to go and see a concert that you had been looking forward to for ages, and now I don't know what to do but cry," Marsh wrote. "Never stop smiling love 💛 I'll always miss you"
Callander was a huge fan of Grande, whom she met in 2015—posting photos of the encounter on social media. "I HUGGED HER SO TIGHT AND SHE SAID SHE LOVED MY BOW I CANT GET OVER THIS I NEVER WILL," she wrote then.
Callander tweeted at the singer on Monday before the show: "SO EXCITED TO SEE U TOMORROW".
Saffie Rose Roussos, 8
Another victim, 8-year-old Saffie Rose Roussos was also killed in the attack, the Guardian reported. Roussos went to the concert with her mother and sister, both of whom are in the hospital.
The young girl was a student at Tarleton Community, a primary school near Preston, Lancashire.
Headteacher Chris Upton told the Guardian that Roussos was "loved by everyone and her warmth and kindness will be remembered fondly."
"The thought that anyone could go out to a concert and not come home is heartbreaking," he said.
John Atkinson, 26
A 26-year-old man, John Atkinson, from the town of Bury in Greater Manchester was also a victim of the bombing, the BBC reported.
As news of his death emerged, friends posted tributes on social media: "Heartbroken for the Atkinson family at this Sad time never would I imagine this happening so close to home..💔💔💔 Rest in paradise John you beautiful soul.. 🙏🏾"
Martyn Hett, 29
Martyn Hett, a 29-year-old man from Stockport in Greater Manchester, has also been confirmed as one of the victims of the attack. His family made desperate appeals for his whereabouts after he was separated from friends at the end of Monday's concert.
Friends paid tribute to Hett on Twitter, fondly remembering his love of British soap Coronation Street and describing him as the "funniest, most upbeat and relentlessly positive person" they knew. One friend posted: "Martyn Hett you did not waste a day of your 29 years with us. You will be so sorely missed. An icon 💞."
Olivia Campbell, 15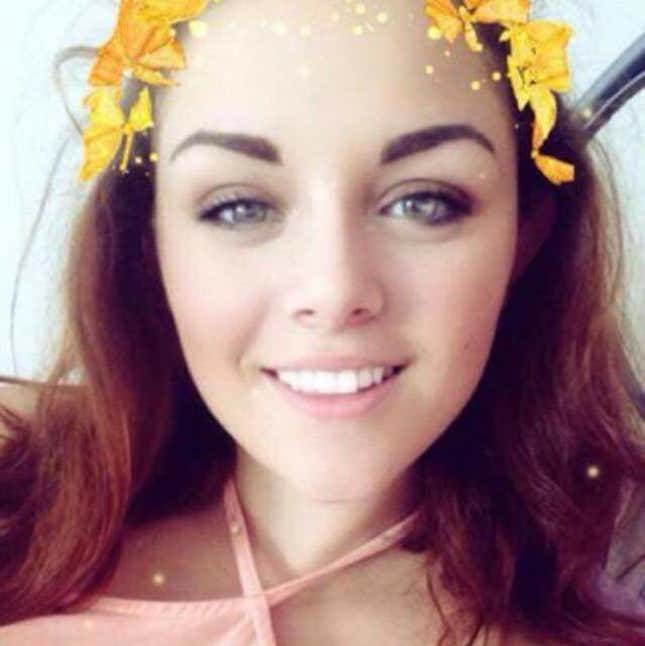 Another young fan was added to the list of victims on Wednesday.
Olivia Campbell, a 15-year-old student at Tottington High School in nearby Bury, went to the concert with her friend Adam Lawler, who is currently being treated for his injuries in the hospital.
The teenager's mother, Charlotte Campbell, confirmed her daughter's death in the early hours of the morning, writing on Facebook: "RIP my darling precious gorgeous girl Olivia Campbell taken far far to soon go sing with the angels and keep smiling mummy loves you so much."
Kelly Brewster, 32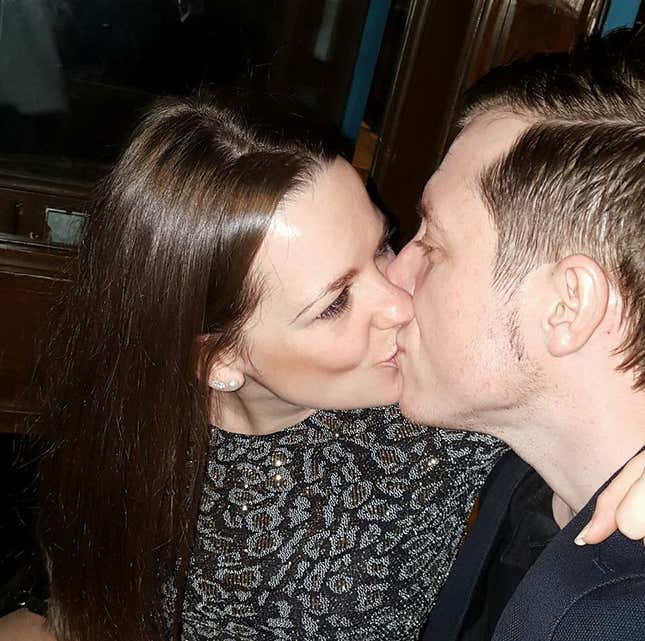 Kelly Brewster, from Sheffield, was among the missing on Tuesday, but her death was confirmed Wednesday by her family.
She attended the concert with her 11-year-old niece, who she shielded from the attack, according to BBC News.
Her partner Ian Winslow posted a tribute to Brewster on Facebook: "Kelly really was the happiest she has ever been and we had so many things planned together. My daughter Phoebe will be absolutely devastated like we all are."
Nell Jones, 14
Nell Jones, a 14-year-old girl in her ninth year at Holmes Chapel Comprehensive School in Cheshire is another confirmed victim, the school said Wednesday.
Headteacher Denis Oliver said he had met with Jones' parents in the morning, offering his condolences on behalf of the school's community. "I cannot imagine the loss they must feel," he said in a statement.
One of her teachers, David Wheeler, said Nell had been "very popular" and was "always smiling, always positive." "Her tutor group have been together since the transition from primary school," he said. "It feels like they have lost a sister not a classmate."
A second Holmes student, Freya Lewis, also attended the concert and was badly injured but survived. Her father, Nick Lewis, said in a statement that Freya has been "sewn, bolted, drilled and bandaged back together."
"It is going to be a long climb but we are on the first step," he said. "We really know how much you all care."
Angelika Klis, 40 and Marcin Klis, 42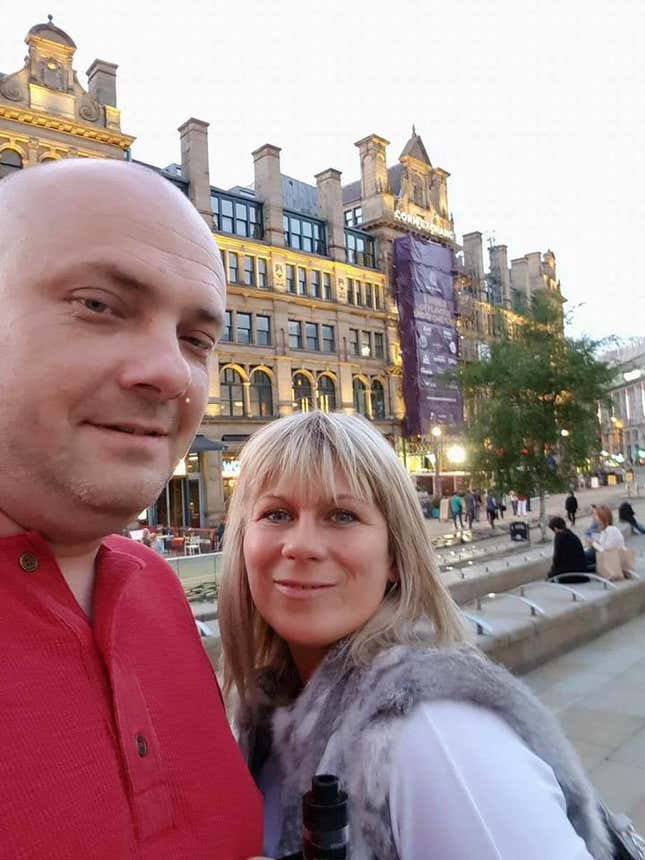 Two parents waiting to pick up their children from the show were also killed in the bombing.
Marcin and Angelika Klis were originally from Poland, and their deaths were confirmed by the Polish foreign minister, Witold Waszczykowski.
Waszczykowski told RMF FM (link in Polish): "The parents came after the concert to collect their daughters and unfortunately we have information that they are dead. The children are safe."
The couple's daughter, Alex, had posted a plea for their whereabouts on Facebook on Monday night. "If anyone comes across my parents please please let me know as they've been missing ever since the attack," she wrote.
Lisa Lees, 47 and Alison Howe, 45
Alison Howe and Lisa Lees, both from Royton, Oldham, were standing together in the stadium's foyer when the bomb went off, the Telegraph reported.
Like Marcin and Angelika Klis, the two moms were also awaiting their teenage daughters when they were killed in the attack.
A makeshift memorial was set up at the town hall in Royton as mourners left flowers and messages for the slain mothers. "Rest in peace you two ladies," one note said.
Town councillor James Larkin wrote on Twitter that a book of condolence had been opened to memorialize the women, and said that counselors would be available to support grieving residents.
"Words fail me," he wrote. "Love and thoughts with the families of Lisa and Alison at this most horrible of times."
Jane Tweddle-Taylor, 51
A 51-year-old woman, Jane Tweddle-Taylor of Blackpool, was waiting for her friend's children when she was killed in the attack.
Tweddle-Taylor worked as a receptionist at South Shore Academy, and the school confirmed her death in a statement.
Principal Jane Bailey said Tweddle-Taylor was beloved at the academy for her outgoing personality, and said community members described her as "bubbly, kind, welcoming, funny, generous."
"She is irreplaceable, much loved and will never be forgotten," she said.
Michelle Kiss, 45
The family of Michelle Kiss, a mother of three from Blackburn in Lancashire, have confirmed that she died in Monday's attack. She had attended the concert with her young daughter, who was pictured being comforted by a police officer shortly after the explosion.
"Family was her life and we are all obviously devastated by her loss," her family said in a statement. "She has been taken away from us and all that love her, in the most traumatic way imaginable."
"We hope to draw the courage and strength she showed in her life to get us through this extremely difficult time."
Eilidh MacLeod, 14
Eilidh MacLeod was confirmed as one of the victims of the attack on Thursday morning (May 25). The 14-year-old was visiting Manchester from the Isle of Barra in Scotland to see Ariana Grande at the arena.
In a statement, her family paid tribute to her "vivacious" personality. "She loved all music whether it was listening to Ariana or playing the bagpipes with her pipe band," they added.
Scotland's first minister Nicola Sturgeon was among the public figures to pay their respects, tweeting: "This is heartbreaking news. My thoughts are with Eilidh's mum and dad, and all of her family and friends."
This story will be updated as more information becomes available.