Memorial day is upon the United States and while the holiday is intended to honor the American troops who have died during battle, nearly 40 million people will be hitting the road for the three-day weekend to kick off what has become the unofficial start of summer.
Among the roads most traveled is Interstate 95, which runs all the way from the Canadian border to the tip of Florida. Bostonians use it to get to Maine. New Yorkers use it to get to the Jersey Shore. And the folks in the Washington DC Beltway use it to get to Virginia Beach.
If you're hoping to avoid the I-95 traffic crush, Quartz has got you covered. We used traffic sensor data from the US Department of transportation to map the best and the worst times to drive to the beach or the barbecue.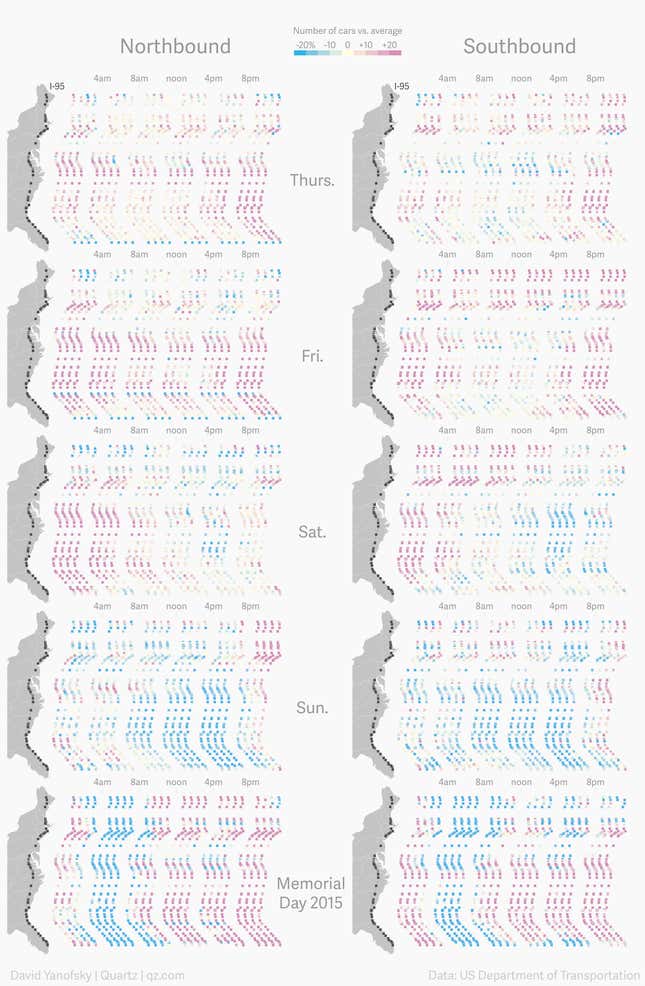 The data here compare the hourly traffic counts leading up to Memorial Day to the average hourly level for every other weekday in the month of May. If you're looking to beat traffic, aim for the blue moments. If you're looking for perfect weekend weather, we're not making any promises.
​
​