This is the face of desperation.
Ke Jie, the world's best human Go player, lost two games against a new version of Google's AlphaGo on May 25. This means AlphaGo has already secured victory in the three-part match. The third game will take place Saturday (May 27), during the ongoing "Future of Go" summit in Wuzhen, China, where the game was born.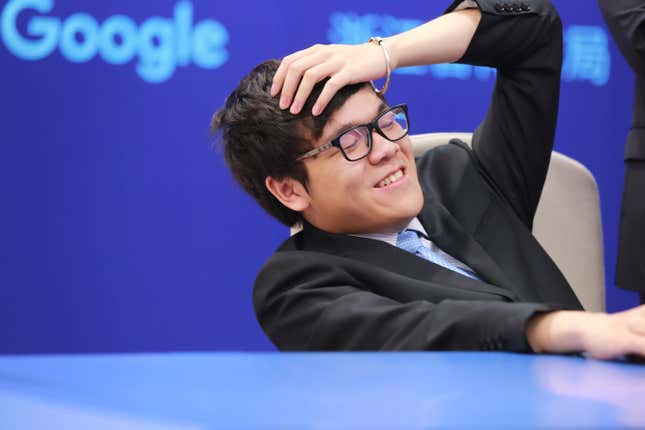 The 19-year old Chinese player looked exasperated during his second match against Google's artificial intelligence player. After 156 moves, Ke Jie was forced to give up. He had lost the first match by just a half point.
"Last year, I think the way AlphaGo played was pretty close to human beings, but today I think he plays like the God of Go," Ke said to a summit audience after the game, Reuters reports. He previously claimed that AlphaGo would not be able to beat him, but now, he believes "the future belongs to AI."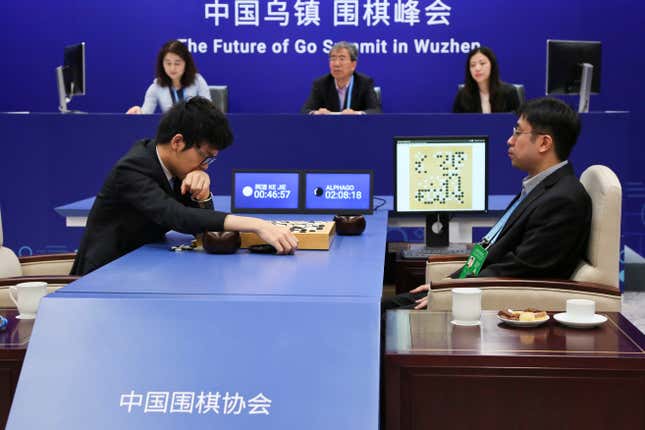 Last year, AlphaGo beat South Korean Go master Lee Sedol in a five-game series by 4-1. Lee's single victory showed that the artificial intelligence program was still fallible when countering unexpected moves. Google has since managed to take Ke by surprise: "There was a cut that quite shocked me, because it was a move that would never happen in a human-to-human Go match," he said.
Earlier this year, Google secretly let the improved AlphaGo play unofficially on an online Go platform. The AI won 50 out of 51 games, and its only loss was owed to an internet connection timeout.