After nearly two decades of public trading, ownership of Steinway Musical Instruments will once again be a solo performance.
The legendary maker of Steinway pianos said it has accepted a $438 million offer from Kohlberg & Co., a private equity firm. The offer represents a 15% premium over the company's market capitalization at the end of trading on Friday.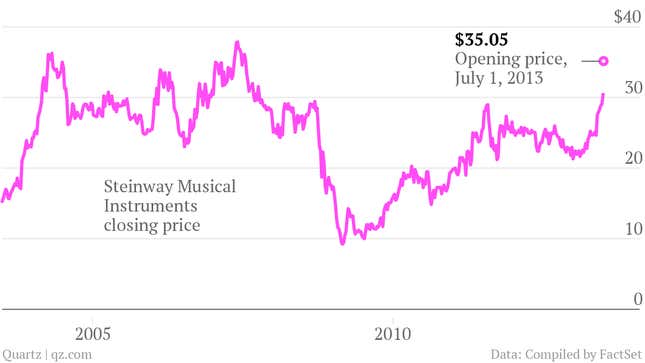 The company, which, in addition to pianos, makes orchestral instruments such as French horns and saxophones, has struggled to recover from the recession.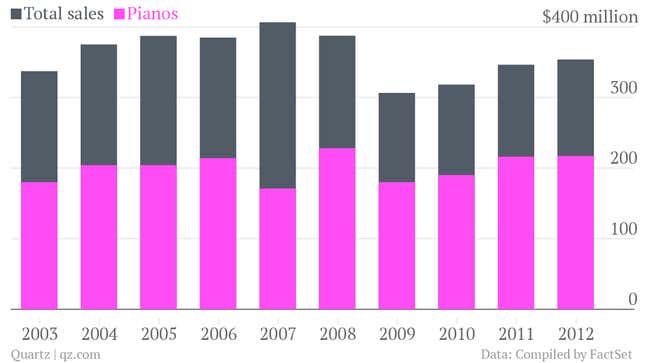 In a statement, Kohlberg said it plans to expand Steinway outside the United States. The company's sales are mostly in the US and Germany, where the first pianos were made by the company's founder, Heinrich Engelhard Steinweg.