What are you buying when you pay $5 for a cup of organic, single-origin, fair-trade coffee? Or a locally produced, sustainably sourced linen tunic? Or a Tesla Model X electric SUV?
A delicious, attractive, or well-engineered product, of course. But luxury goods are rarely just about the product. People do want good design and craftsmanship, and high quality ingredients and materials. But they pay a premium for something more than that. Often it's the subtle conveyance of good taste, access, and wealth. And increasingly, that high status is suggested in the language of conscious consumerism: "organic," "sustainable," "ethical."
The luxury industry is waking up fast to this reality, and responding with a slew of products and services geared to what the sociologist Elizabeth Currid-Halkett has called the "aspirational class"— those who "earnestly buy organic, carry NPR tote bags, and breast-feed their babies."
"They care about discreet, inconspicuous consumption," she writes in her new book, The Sum of Small Things: A Theory of the Aspirational Class. "Like eating free-range chicken and heirloom tomatoes, wearing organic cotton shirts and TOMS shoes, and listening to the Serial podcast. They use their purchasing power to hire nannies and housekeepers, to cultivate their children's growth, and to practice yoga and Pilates."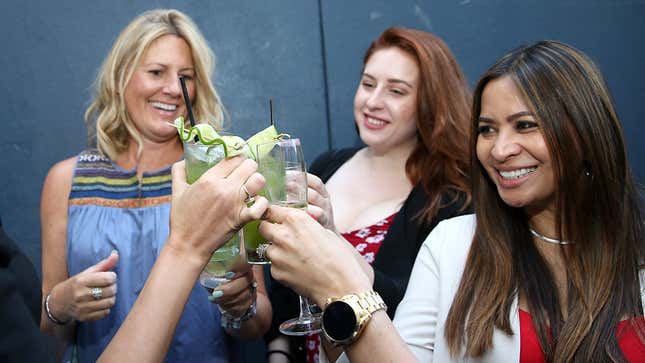 Sustainability is a growing priority for these customers, and therefore an urgent imperative for upscale labels—and one that will only become more critical as they increasingly look to younger customers who grew up steeped in "aspirational" culture. Millennials and Gen Z—the generation immediately following—already account for about 30% of luxury shoppers, according to Claudia D'Arpizio, a luxury analyst and partner at Bain & Company. They're on pace to hit 45% by 2025.
For these shoppers, sustainability matters in where they spend their money, and they look for markers of social and environmental awareness from the companies they support. "Voting with your wallet" may not be as effective in creating real change as they hope—indeed, one study compared the environmental footprint of those trying to make eco-friendly choices with those that didn't, and found no meaningful difference. Still, for many of these "green" customers, showing off their awareness may be an end in itself.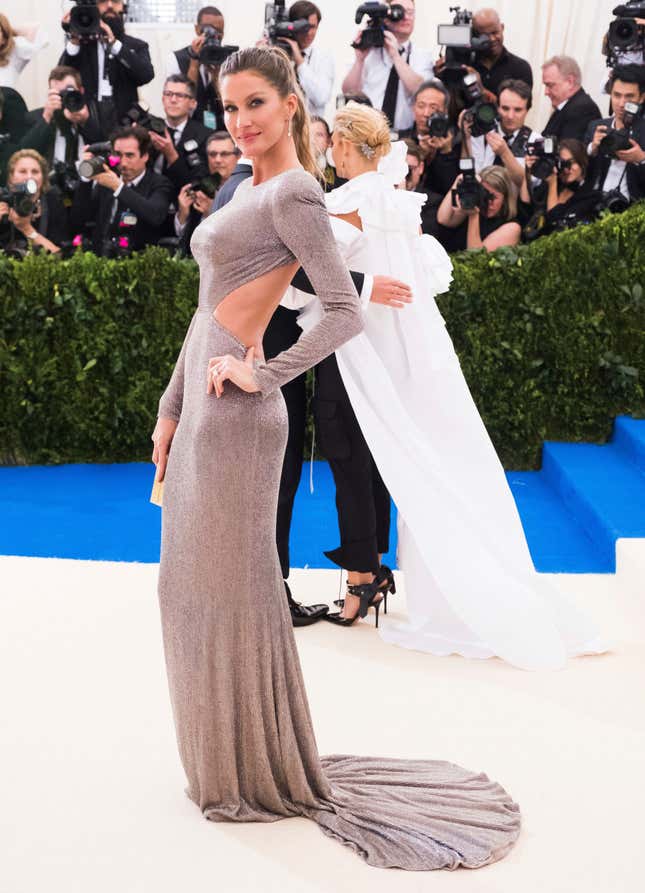 Many luxury brands are already catering to customers who shop based on their values. Kering, which owns Gucci, Stella McCartney, and Saint Laurent, among other labels, has been a leader on sustainability in the luxury sector, increasing the share of its raw materials that are renewable and funding conservation programs. "Our ambition is to redefine luxury to help influence and drive these positive changes," says Marie-Claire Daveu, Kering's chief sustainability officer and head of international institutional affairs. Kering emphasizes that its environmental policies are good business, and they're part of its own core values.
But it acknowledges the role the next generation of customers is playing in driving these efforts. "Millennials, be it as consumers or as prospective employees, set the bar high and demand more transparency and responsibility from corporations," CEO François-Henri Pinault recently told the Huffington Post. "This increasing demand coupled with the recognition of their buying power will undoubtedly influence not only the luxury sector, but also many industries for the better in the future."
It's not an exaggeration to say that terms such as "organic" and "sustainable" are now used to convey a sense of high-value luxury. Currid-Halkett's theory is that "social, environmental, and cultural awareness" have become the new social capital. Because most consumer products are now widely available, all but the most exclusive items have lost their value as class signifiers. In their place, goods that broadcast a consumer's high education levels and cultural awareness have gained importance, such as organic produce and yoga classes. Sustainably made luxury goods work as status symbols in both paradigms.
That's why the lifestyle and philosophy surrounding a product are often as important as the product itself for a new generation of wealthy elites. "There's clearly a generational shift happening, and also happening very quickly in terms of this millennial mindset," D'Arpizio says. "They are interested in brands that are more similar to not only their values but also their passions."
The growing wellness industry—the wellness industrial complex, you might call it—provides an apt case study for this effect.
Wellness centers on supposed health products—though many are not scientifically sound—often from personality-driven companies such as Goop, the lifestyle brand of actress Gwyneth Paltrow, or Moon Juice, by shamanic lifestyle guru Amanda Chantal Bacon. They peddle expensive creams and dietary supplements that advertise their organic pedigrees and obscure ingredients, and while they're filling a void for women who may feel modern medicine hasn't provided them the care they need, they've also become status symbols for a wealthy clientele.
What a company such as Kering and one such as Goop do are entirely different, but their customer bases apparently overlap enough that the luxury fashion retailer Net-a-Porter sells Goop's $140 organic night cream and Moon Juice's Action Dust, made of "organic and wildcrafted ingredients," on its site alongside Gucci bags and Saint Laurent leather jackets.
High-end department store Neiman Marcus, meanwhile, is opening "wellness shops" (paywall) in select locations around the US that it says offer "natural, organic, and clean beauty brands to compliment our customers' healthy and active lifestyles." Saks Fifth Avenue has similarly launched The Wellery at its New York flagship, offering beauty treatments and fitness classes.
This may just be the future of luxury: Sipping a pricey organic smoothie in your yoga pants while wearing a beautiful, sustainably produced jacket.