In 1996 a German architecture firm proposed razing historic buildings in the centre of Asmara, one of Africa's most beautiful cities, to make way for glass high-rises. Eritreans, who are deeply proud of their capital's Italian-era modernist architecture, began to worry that their hard-fought heritage was under threat. So began a movement to preserve the city's heritage which culminated on July 8 with the much-anticipated announcement that Asmara had been listed as a UNESCO World Heritage site.
Eritreans now hope World Heritage status for their capital will put Africa's so-called hermit kingdom on the tourist map. The country is blessed with a sparkling Red Sea coastline but it is Asmara's architecture—a pristinely preserved collection of Art Deco, Rationalist and Futurist gems that earned it the nickname "Little Rome"—that really makes Eritrea stand out.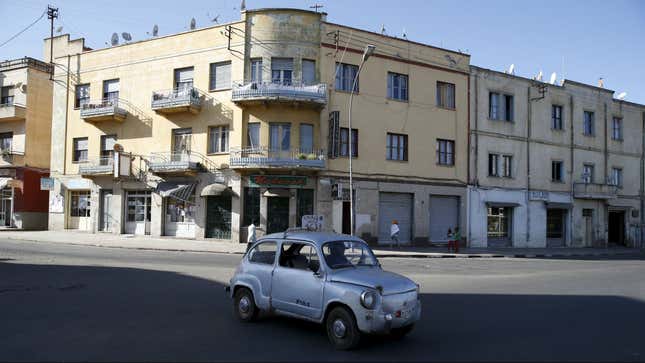 Long time Eritrea watchers are hopeful the inclusion of Asmara on the World Heritage list will be a cultural and economic fillip to the city. This is much needed: Eritrea has one of lowest tourist arrival figures of any country in the world, despite its immense potential and location. Official government figures estimated 107,000 visitors in 2011 but some government guides told New York Times there were fewer than 1,000 visitors in 2015.
The decision to nominate Asmara is evidence of the authoritarian state's tentative re-engagement with the outside world, after more than a decade of self-imposed isolation and, since 2009, UN-imposed sanctions. "For some time the government has been seeking international recognition in whatever forums are available," notes Dan Connell, a visiting scholar at Boston University's African Studies Centre. The UNESCO bid began life as a project led by outsiders and local enthusiasts and was then adopted by the government partly as a means to rebrand the country. Last year it passed a landmark heritage bill to help it meet UNESCO requirements.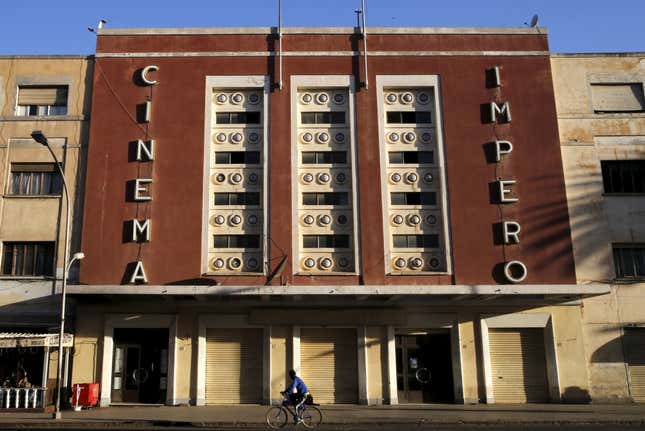 But whether the Eritrean government can really capitalize on Asmara's UNESCO status is another question. One Asmara-based foreign ambassador notes that while the government put its weight behind the bid it has so far failed to take full advantage of the occasion. No foreign journalists were invited to the city to cover the celebrations. For potential foreign visitors there are no international hotels. Tourist visas are easier to come by than they might have been in the past but travelling around much of the country requires permits.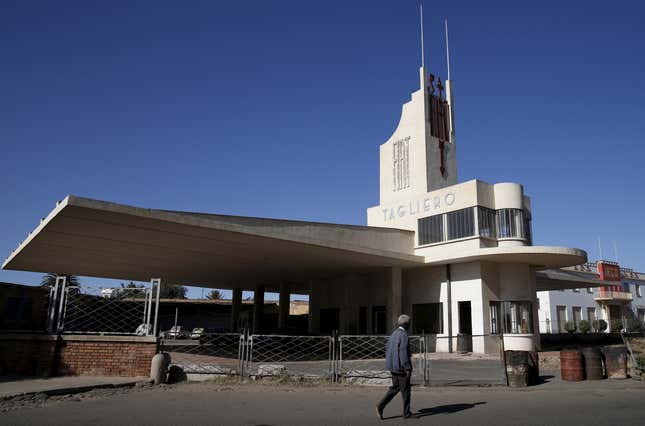 Eritrea is not the only country in Africa keen to harness the international recognition conferred by UNESCO status. Sites in Angola and South Africa were also inscribed this year. Neighbouring Ethiopia has long benefitted from having more World Heritage sites than any other African country: ten, including the famous rock-hewn churches of Lalibela. The government aims to have a further fourteen on the list by 2020, according to the Ministry of Culture and Tourism.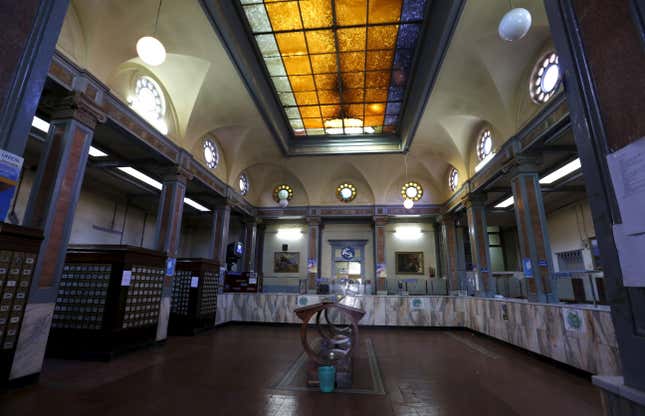 Unlike Eritrea, though, Ethiopia has taken significant steps to encourage tourism. Measures such as tax-free imports for hotels have helped trigger a hotel construction boom. Between 2015 and 2016 nearly one million tourists flooded into the country, generating nearly a million jobs and over $2 billion in revenue, according to the World Bank.
The Eritrean government, on the other hand, has "never been serious with its 'tourism' strategies—something they have tried to launch since the early 1990s," notes Kjetil Tronvoll of Bjorknes University College. Now might be the time for Eritrea to take a leaf out of its neighbor's book.