Ushahidi, the global crisis-mapping platform headquartered in Kenya, has said it is investigating an alleged sexual harassment claim pitting an employee against a senior member of its team. The confirmation from Ushahidi comes days after unverified tech blog reports of victimization and covering up of harassment cases against women working for the company surfaced on blogs and social media outlets.
On Tuesday (July 11), Ory Okolloh, one of the original founders of Ushahidi and an influential figure on Kenya's tech scene, also all but confirmed the story in a blog post. Okolloh, who left Ushahidi in 2010, described the current management and board's response to the allegations as "unacceptable." Okolloh, who was a 2015 Quartz Africa Innovator, also called on the tech community to examine the series of events that led to the current allegations and to protect those working in the industry.
The latest revelations are damaging for the company, which is seen as a beacon in Kenya's vibrant tech ecosystem—otherwise known as Silicon Savannah. The disclosures also constitute a first for the tech industry in Kenya, which has been growing since the late 2000's and has attracted investors and admirers across the world. Ushahidi, which means "testimony" in Swahili, began out of the chaos that engulfed Kenya following the 2007 post-election violence. The platform was then used to collect testimonies, geo-locate where incidents were taking place, and help coordinate disaster response.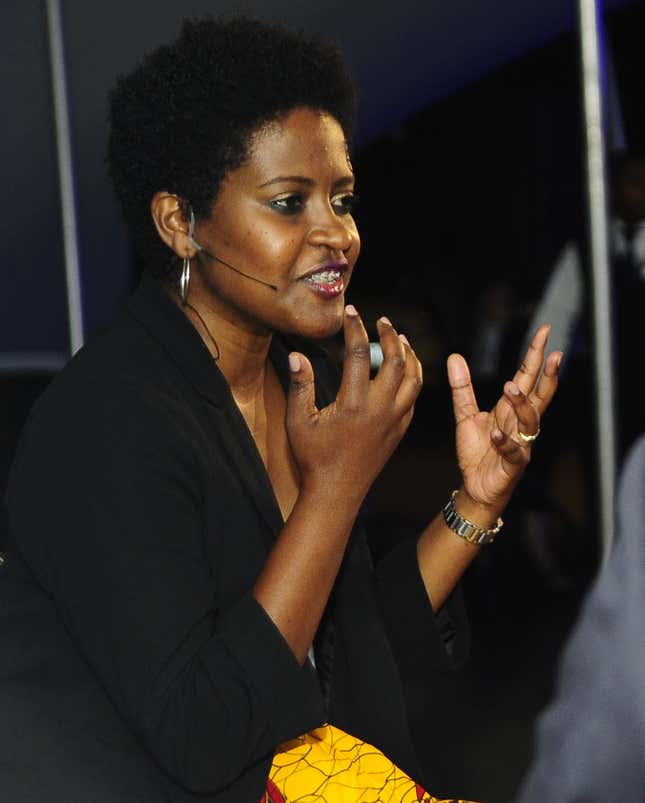 Since then, the company has developed into a social enterprise that provides software services to numerous sectors and civil society groups around the world, helping them improve the bottom-up flow of information. The disaster mapping software has also been used to keep elections fair in Venezuela in 2015, monitor voter suppression in the 2016 US elections, and help track the Somali drought in 2017. The company has also developed various products including BRCK, a rugged mobile modem and Wi-Fi router, and started iHub, an innovation hub, and successful incubator.
Ushahidi has said that it was engaging both sides, and had offered them avenues for due process including legal counsel. The company also confirmed to Quartz that the accused employee is a male executive who is on leave until the board makes its decision. The woman who lodged the complaint has also chosen to leave the company on her own volition. The company, however, refused to disclose the names of the two parties due to legal reasons.
In her blog post published on Medium, Okolloh said she was working with leaders in the tech community to create a forum to discuss sexual harassment and create a code of conduct to which organizations and individuals should commit. Okolloh also said the tech and start-up sector in Kenya should not be considered too big to fail.
"The start-up ecosystem in Kenya is no longer nascent," she said, "it can and must handle the hard work and tough conversations that will happen in the coming weeks and months. There is no otherwise."
Ushahidi was co-founded by Okolloh and other influential Nairobi-based tech mavens including Juliana Rotich, Erik Hersman and David Kobia. The board also includes Jenny Stefanotti from Stanford University.
The company is currently led by Daudi Were, a technology strategist who is also executive director. He self-describes as CEO on his Twitter page. Thirteen of the company's 31 employees listed on its site are women, holding positions from software development, to finance, operations, monitoring and evaluation.
Correction: A previous version of this story incorrectly identified Clay Shirky as a board member of Ushahidi. He resigned from that position in Oct. 2015.