Last week, news of a US Department of Justice (DOJ) lawsuit roped Diezani Alison-Madueke, Nigeria's former oil minister, in yet another international corruption scandal.
The lawsuit alleges that two Nigerian businessmen, Kola Aluko and Jide Omokore, illegally obtained lucrative oil contracts in Nigeria by repeatedly bribing Alison-Madueke. The men then laundered the proceeds of those contracts through the US by purchasing assets worth $144 million. Going through the court file, the case is fascinating in both the scale of the corruption the minutiae of the deal making and insight into how the monies were spent.
With the US seeking the forfeiture of the assets, court documents for the civil lawsuit filed by the US DOJ's  Kleptocracy Asset Recovery Initiative reveals the extent of the conspiracy, showing a litany of million-dollar kickbacks and a flawed contract bidding process.
Scratch my back…
With Alison-Madueke leveraging her influence as Nigeria's petroleum minister, she ensured that companies owned by Aluko and Omokore were awarded multiple oil contracts by a subsidiary of Nigeria's state oil company. The shell companies were registered in the British Virgin Islands, Abuja, Nigeria's capital, and in the United Kingdom.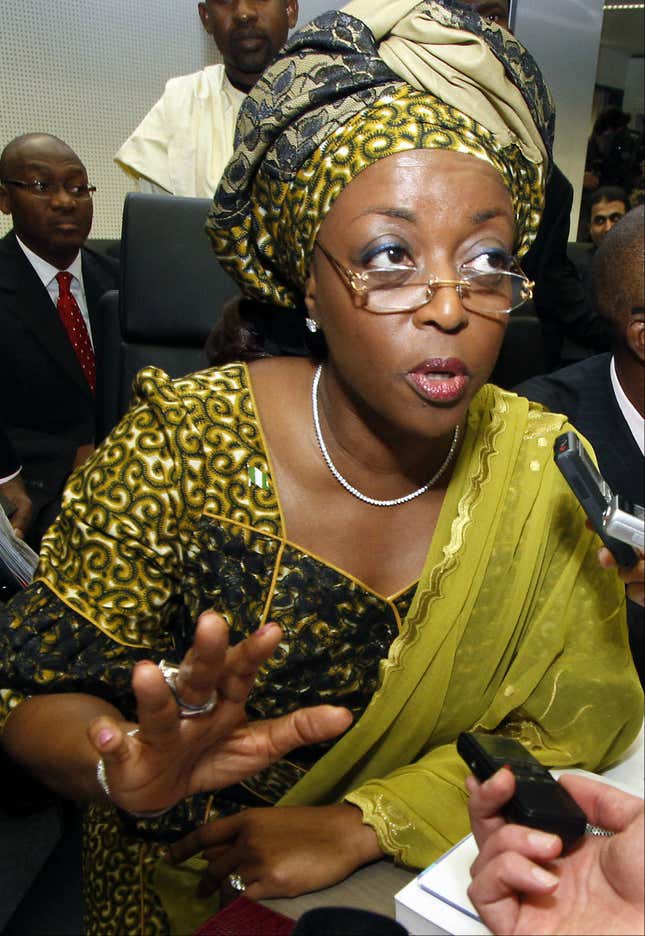 The documents allege that companies owned by the businessmen were awarded these lucrative contracts despite being "unqualified" to execute them. Indeed, the companies received the contracts despite either "improperly" performing their obligations or not doing so at all. In a statement, DOJ claims that the companies failed to make a $120 million entry fee payment, an obligation for one of the contracts.
The shady deals began in April 2011 when a company owned by the businessmen was awarded four oil mining leases allegedly thanks to Alison-Madueke's influence. Despite not meeting the contractual obligations, the company was allowed to sell crude oil worth up to $677 million, the documents allege. Later, in December 2012, the businessmen were awarded contracts for four more oil mining leases. Again, despite failing "entirely" to meet their obligations, the company was allocated millions of barrels of oil which it sold for over $800 million. In total, the businessmen sold around $1.5 billion worth of crude oil.
Landlady
In exchange for the dubious contracts, Alison-Madueke's kickback of choice were luxury homes across the United Kingdom. Starting from January 2011, three months before the first contract was awarded, Aluko and Omokore began to purchase property for the ex-oil minister. Court documents list four homes in the United Kingdom worth £11.5 million bought by companies owned by the businessmen for Alison-Madueke. In one instance, a £3.75 million London home was purchased for Alison-Madueke only a day after Aluko met with Nigerian officials to discuss the first oil contract.
In addition, court documents show that the businessmen also purchased furniture items from upscale Houston stores on Alison-Madueke's behalf. The items had been personally selected by Alison-Madueke during earlier visits which lasted for several hours over the course of "two or three days."
The spoils, and ironies, of corruption
Aluko's lavish spending in particular was particularly ostentatious and conspicuous as, according to the court documents, in the period during which the dubious contracts were awarded, his purchases were believed to "grossly outstrip his known net worth and legitimate income." As an employee of an oil firm, Aluko's annual salary between 2007 and 2011 was estimated to be $500,000, inclusive of bonuses.
Yet, Aluko, who once dated supermodel Naomi Campbell, purchased property across California and New York worth around $87 million and a luxury yacht. He is also believed to own private jets, more than 50 cars and is also a 'super car' aficionado. In December 2012, he raced a Ferrari 458 GT2 at Rome's Vallelunga circuit and finished in third place.
But despite his vast ill-gotten wealth, Aluko is set to lose one of his most prominent property purchases to creditors as his $50 million condo in One57, one of the most expensive apartment towers in midtown Manhattan. His particular condo, the eighth most expensive in New York, has become subject of an auction by his Luxembourg mortgage lenders after he defaulted on a loan. Initially planned for today (July 19), the auction has been stopped as Aluko, who acquired most of his wealth via oil dealings, is said to also owe $83 million to an Ivorian jet fuel supplier.
No honor among thieves?
Despite clearly being co-conspirators, recorded conversations suggest hints of a fractured relationship between Alison-Madueke and her co-conspirators. In one such conversation, Alison-Madueke pushed back against a possible blackmail plot by threatening to "bring everything out" and ensuring everyone in the plot goes to jail. The ex-oil minister recorded their deal-making conversations herself and the US authorities shared transcripts in their suit.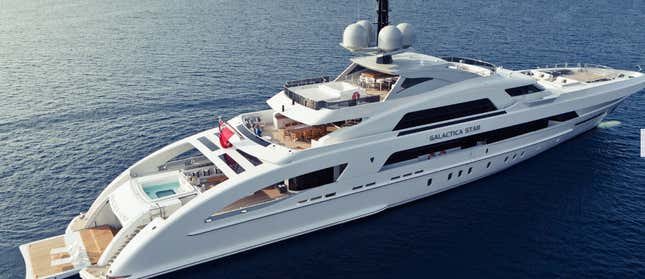 Based on a transcript of the recordings, Alison-Madueke appeared to be wary of Aluko and Omokore's lavish spending. She asked them "to be a bit more careful" to avoid scrutiny.  In reference to Galactica Star, Aluko's $82 million 65-meter yacht which hosted  Beyonce's 32nd birthday party in 2013, Alison-Madueke said:
"If you want to hire a yacht, you lease it for two weeks or whatever. You don't go and sink funds into it at this time when Nigerian oil and gas sector is under all kinds of watch."
But some of the conversations show the former oil minister was just as willing to enjoy the finer things as her co-conspirators. In one instance, Alison-Madueke admits to the the  furniture purchases made on her behalf but saying that the value "didn't come to more than $4 million."