A Mugabe will once again hijack the SADC story, although this time it's Zimbabwean first lady Grace Mugabe.
The Southern African Development Community is holding its annual summit with heads of state from the region from Aug. 18 to Aug. 20. Presidents are meeting to discuss how to leverage public partnerships in the region to achieve the elusive goal of regional economic trade.
But who cares after Grace Mugabe, 52, assaulted a South African model last weekend, allegedly with an electric extension chord. Mrs Mugabe was reported to have lost control when she discovered Gabrielle Engels with her socialite sons in an upmarket hotel in Johannesburg's northern suburbs.
All week, the image of the gash on the 20-year-old's forehead has circulated on social media, newspapers and news channels. She also sustained injuries to her body, she told reporters. Engels has pressed charges and will be assisted by an Afrikaner lobby group and the advocate who prosecuted Oscar Pistorius. Engels also claims that Mugabe's aides offered her a bribe to keep silent, but Engels says she was emboldened by allegations that the first lady is a serial abuser.
Speculation has also swirled on whether Grace Mugabe has left South Africa, and whether she will receive diplomatic immunity. Under pressure, South African officials have been put on border watch to prevent her leaving after she failed to show up at court.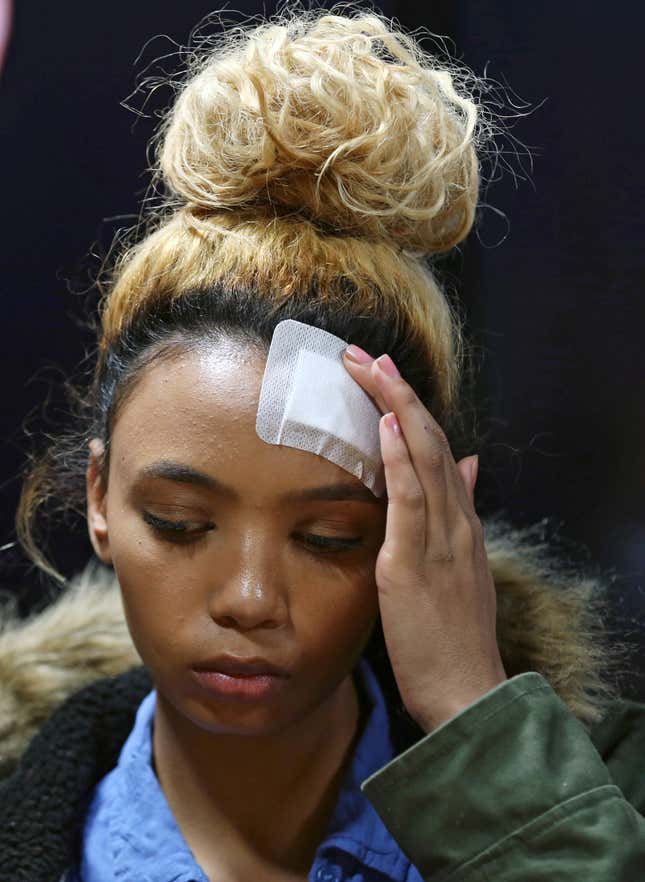 It isn't the first time Zimbabwe has dominated the regional meeting for the wrong reasons. In a relatively stable region, the country has become the most politically volatile. Year after year, the media speculation focuses on whether other heads of state will pressure Robert Mugabe to step down, but the 92-year-old's gaffes distract from any policy discussions. A lot of the time, journalists are usually watching his feet to see whether he'll trip.
This year, the delicious tabloid details around Grace Mugabe's scandal will be too much to resist. Mugabe and his wife have become a living parody, while their country collapses. They distract from the unpaid wages, the political repression and the regional economic instability Zimbabwe causes. Mugabe will read his speech this weekend, crack a few jokes, probably nod off, and his wife will likely leave with him.