If you visit any major city or town in Somalia, chances are that you will come across the colorful artworks that dot the walls of both private and public establishments.
These painted signs are the work of skillful artists, who in broad brushstrokes, advertise the goods and services offered at different business outlets. These include the availability of electronic appliances, vehicle spare parts, beauty products, foodstuff and beverages, and the sometimes graphically-drawn dental, medical, or circumcision services. Other illustrations warn visitors not to carry guns, pistols, or knives into premises like hospitals, restaurants, and government offices.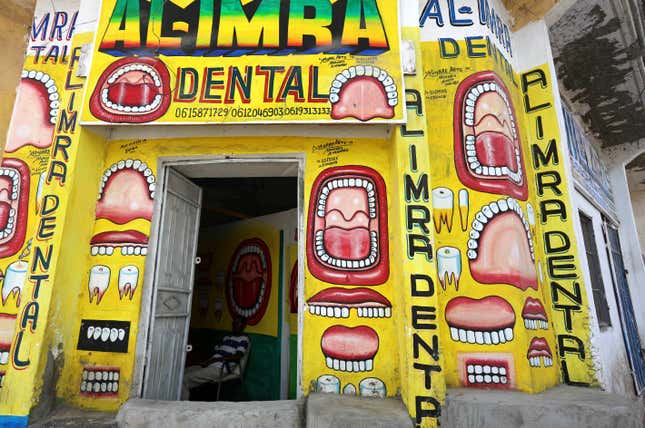 The hand-drawn signs gained popularity in Somalia after the collapse of the central government in 1991. Artists who couldn't sell their paintings after the breakout of the civil war offered their talent to local businesses. Economic stagnation in rural areas also pushed many Somalis with low literacy levels into urban areas—forcing many businesses to visually depict what they sell to people who couldn't read.
For the literate, written text still features in these artworks. Many illustrations are written in Somali and sometimes in Arabic, which are both the official languages of Somalia. English, oftentimes with grammatical or spelling errors, is also used, with the occasional words like 'shop,' 'welcome,' or 'stop' complementing the Somali words.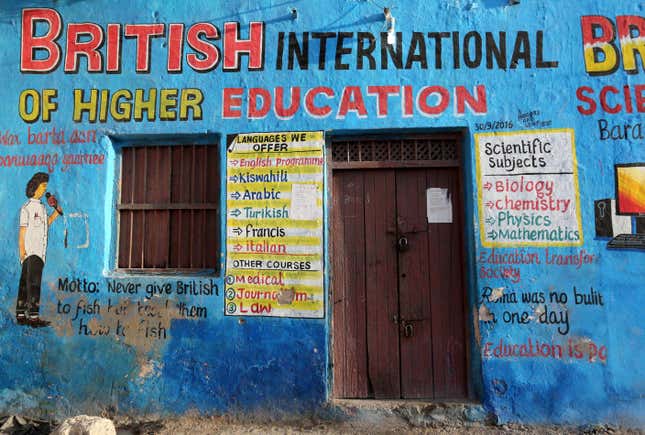 Some worry that the signs may not be appreciated for their artistic quality. Philipp Schütz, a photographer who is working on a book of fine art photography that seeks to preserve the sign paintings across Somalia, fears they will eventually be overtaken by printed signs. "These paintings are all very detailed, well-composed, vibrant, and captivating," Schütz says. The different methods that different artists use to sketch, he says, are "unique and intriguing" and should be cataloged for future reference.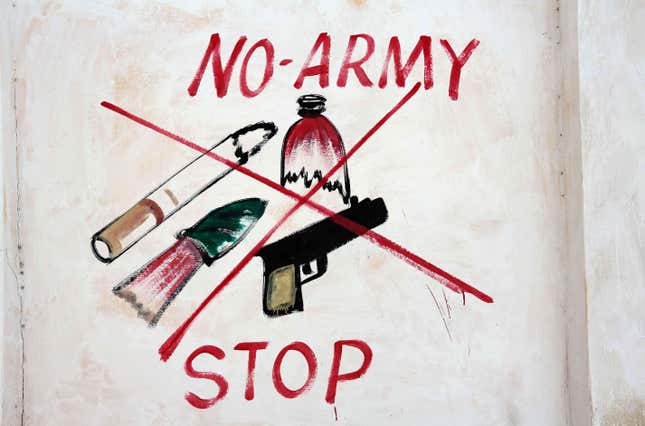 Somalia has had a long history of art—the ancient Las Geel cave paintings in the northern region of Somaliland, discovered in 2002, show a society with high regard for artistic expression. Artists, who have sat out the war in other countries, are returning, painting billboards about diverse issues like justice, human rights, and rejecting extremism. Contemporary Somali artwork was collected for the first time since the war began in a book published in 2014 by Imago Mundi, commissioned by the Italian billionaire Luciano Benetton. Titled Somalia: Art of Hope, the book shows how art has thrived despite difficulties faced by artists.
Abdulmalik Mabellini, one of the book's curators, says the Somali government and foreign donors need to create structures that can expose artists' work. "Somali artists need not only financial support but also avenues and galleries in which they can expose their talent. The government also needs to help shift the mentality of art and its place in society."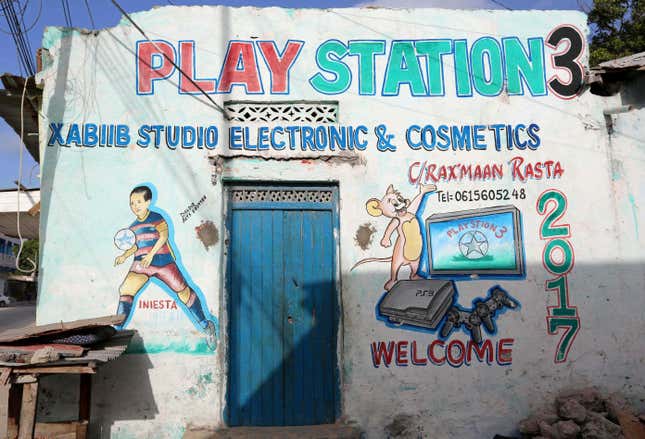 For mural artists like Muawiye Hussein Sidow, whose signs are featured in tea shops and supermarkets across the capital Mogadishu, the drawings are becoming more than just his daily source of income. "I have become an art teacher," Sidow recently told Reuters. "There are many artists whom I taught how to make pictures."