The streets of  New York have been decorated with splashes of bold colors and prints inspired by a legendary South African artist.
On Sept. 12, celebrated painter, Esther Mahlangu, was honored with a mural at the Citi bike station located between Franklin Street and West Broadway in Tribeca, Manhattan. The work was completed by New York-based artist and educator, Imani Shanklin Roberts, as part of a collaboration between Citi Bike and South African Tourism for Women's Bike Month in September. Together with the New York department of transport, Citi Bike is working on a project called "DOT Art" which decorates bike stations, streets, and sidewalks in the city with colorful art, sculptures, and murals.
Mahlangu is a distinguished painter whose work is based on the traditional and intricate paintings of the Ndebele people in South Africa. The 81-year-old artist was first introduced to the medium as a young girl, where women were responsible for painting the walls of their homes with the bright colors. Mahlangu's use of geometric shapes is a nod to the detailed beading and clothing typically worn by Ndebele women.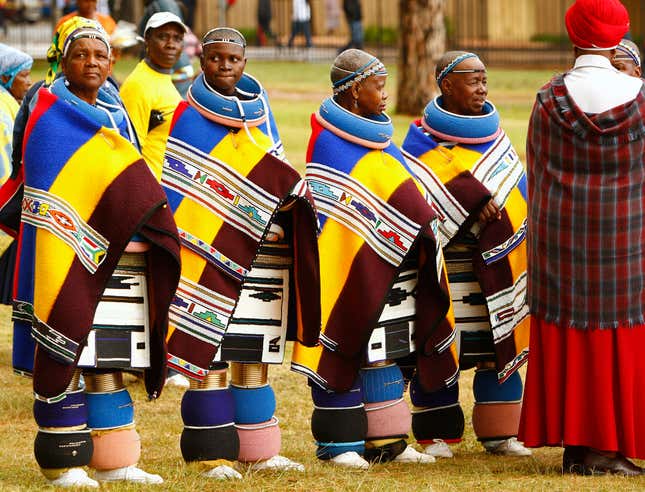 This isn't the first time Mahlangu's work has featured on the international stage. In 1991, she designed a version of the BMW for their "Art Car" exhibition and in 2016, she was brought on again to design a model for the 7 Series. Mahlangu's work has also been commissioned by the British Museum, National Museum of Women in the Arts in Washington, DC, and the Centre de la Villette in Paris, France.