A major gas explosion hit Accra, Ghana's capital city, yesterday leaving at least three people dead and around 35 injured.
The explosion, captured on videos making the round on social media, was reportedly caused by a tanker at a state-owned gas station around 7:30 pm local time. It was quickly followed by a secondary blast at another nearby station. The incident occurred in Legon, a major suburb in northwest Accra. The town is very popular for its student population as it's home to the University of Ghana, the country's oldest and largest university.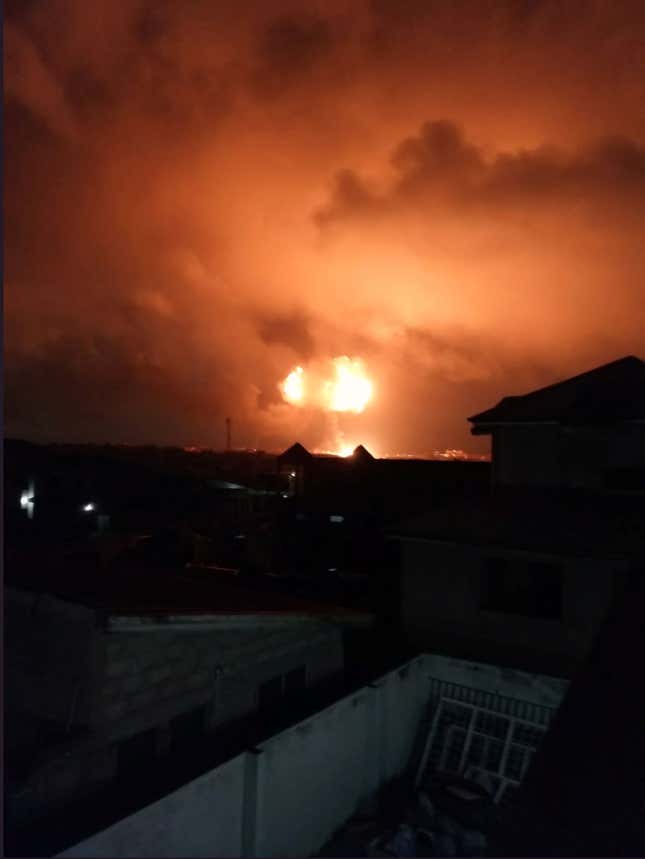 The explosion has kicked off a debate about the location of gas stations in residential areas. As with previous incidents, residents believe the location of the gas station worsened the damage of the explosion.
A petition asking lawmakers to "set up rules and regulations for safer filling stations away from businesses, schools and residential areas" has been signed by more than 1,000 people within hours. The petition is asking for stations to be situated "at least 50 meters away from residences and 100 meters from schools and hospitals."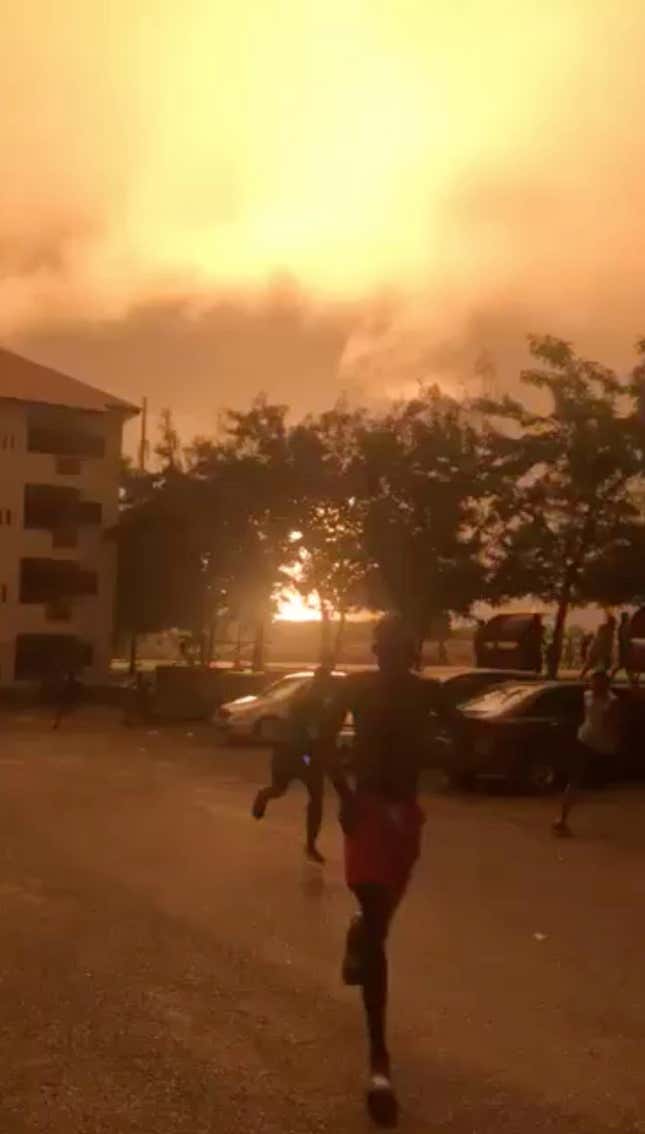 Much of the frustration for residents is down to how often these explosions seem to occur. In May, at least six people were killed in a tanker explosion at a factory in Takoradi, in Ghana's Western Region and back in June 2015, around 150 were killed after an explosion at a gas station in Accra.
While authorities will deal with the backlash and politics of regulation later on, in the meantime, they have responded quickly with  over 200 law enforcement and fire service personnel deployed to the blast zone.