Google's homepage logo today in Nigeria, Canada, and parts of Europe celebrates what would be the 272nd birthday of Olaudah Equiano, a former slave turned abolitionist whose memoir defined a literary genre and fueled a movement that ultimately ended slavery in the United Kingdom.
Equiano's 1789 work, The Interesting Narrative of the Life of Olaudah Equiano, or Gustavus Vassa, the African, follows his life from being kidnapped at the age of 11 in Eboe province in southern Nigeria and sold into slavery. He crosses the dangerous Middle Passage multiple times, first as a slave being transported to Barbados and then Virginia, and then as deckhand and valet.

While serving an officer of the Royal Navy, Equiano who was renamed Gustavus Vassa after a 16th century Swedish king, converted to Christianity and learned to read and write. Equiano was bought and sold several more times before arriving on a merchant ship where he was able to save money and buy his own freedom. In London, he joined the "Sons of Africa" abolition group, published his memoir, and became a leading figure in the anti-slavery movement. He married an Englishwoman and had two daughters before he died in 1797.
Today there is still debate about Equiano's account. Some critics have claimed he may have been born in South Carolina rather than Nigeria. Others have accused him of plagiarism and recasting other people's experiences as his own.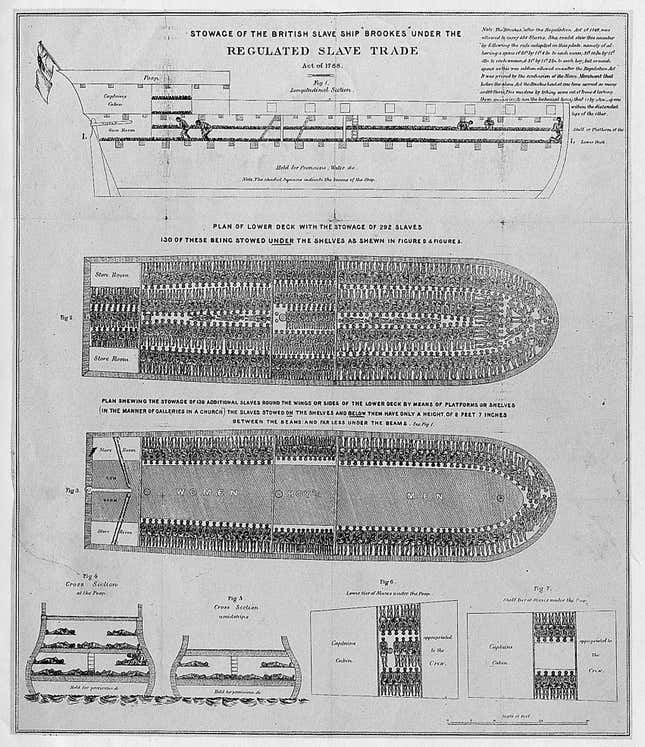 Still, Equiano is credited for jumpstarting the genre later known as the slave narrative, prominent mostly in the 19th century as abolition movements gained traction. Equiano's memoir was immensely popular: between 1798 and 1827, it was reprinted in at least 17 editions.
While deploring the slave trade, Equiano also highlighted the hardships for free blacks. He admits in his memoir that after gaining freedom, he entertained committing suicide. Equiano wrote:
Hitherto I had thought only slavery dreadful; but the state of a free negro appeared to me now equally so at least, and in some respects even worse, for they live in constant alarm for their liberty; and even this is but nominal, for they are universally insulted and plundered without the possibility of redress; for such is the equity of the West Indian laws, that no free negro's evidence will be admitted in their courts of justice. In this situation is it surprising that slaves, when mildly treated, should prefer even the misery of slavery to such a mockery of freedom?