Kenya's election commission has delayed elections in four counties after protesters prevented voting on Thursday (Oct 26) in the country's repeat presidential election. The Independent Electoral Boundaries Commission (IEBC) said elections in western Kenya, and specifically in Homa Bay, Kisumu, Migori, and Siaya counties, would be postponed to Saturday, Oct. 28.
On Thursday, opposition stronghold areas in those areas experienced chaos with protesters clashing with the police who threw tear gas to disperse them. Three people were also reported dead in the city of Kisumu. In the Kibera slum in Nairobi, protesters set fire on the streets and barricaded polling station entries with stones in order to halt the vote.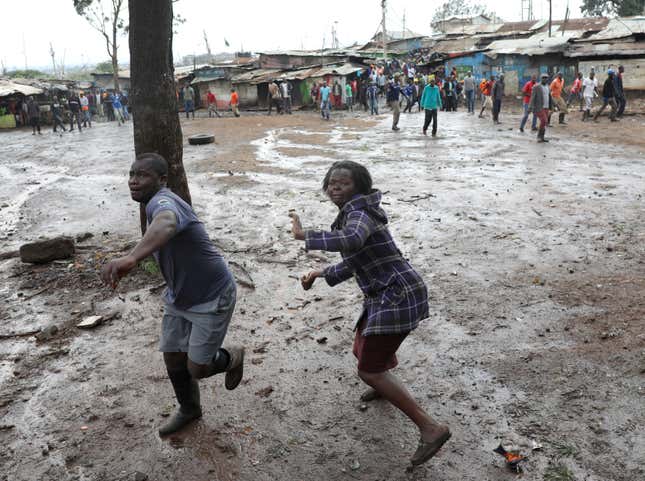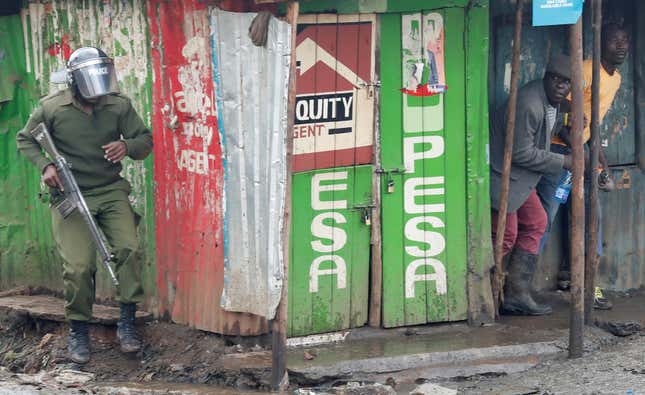 Voting began on Thursday morning amid fear and uncertainty in the contentious election that has polarized the country for months. Kenya's high court annulled the presidential race in August won by incumbent president Uhuru Kenyatta, citing "illegalities and irregularities." Opposition leader Raila Odinga withdrew from the election redo in early October, accusing the electoral commission of stonewalling reforms needed to hold a fair election.
Turnout has been low compared with August's election in part because Odinga called on his supporters to boycott the vote. But voter enthusiasm also appears depressed across the country with areas traditionally supportive of Kenyatta also showing low turnout, according to opposition figures.
In Kisumu, election officers told Reuters that no voting materials had been distributed and only three of the 400 IEBC staff had turned up for work. One nervous official also said that his election work was a "suicide mission."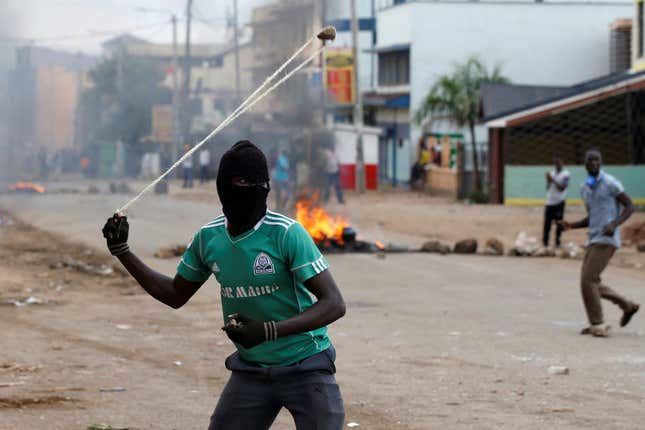 Delaying the vote in parts of western Kenya raises the prospect of more clashes. A joint Amnesty International and Human Rights Watch report this month found that Kenya police have killed as many as 50 people since the Aug. 8 elections. Abdullahi Boru, an east Africa researcher with Amnesty, said police clashes with protesters in Kibera and Kisumu show the force has yet to change its tact.
"There has to be some accountability mechanism," Boru said. "They need to exercise maximum restraint. They shouldn't be using excessive and disproportionate force in trying to contain the situation. Their job is to actually facilitate the demonstration."