Johannesburg
Zimbabwe's former home affairs minister and retired liberation fighter Dumiso Dabengwa believes the army should be congratulated for doing what civilians and diplomats could not: rein in president Robert Mugabe.
Dabengwa met journalists in a cocktail bar in Johannesburg's high-end Sandton mall. Seated at a gold sequined tablecloth, the former intelligence chief known as the Black Russian insisted that his presence in South Africa had nothing to do with the political chaos in his homeland, even though it may resuscitate his political career. What's more, Dabengwa was adamant that this was not a coup.
"Calling that a coup was very unfair on the military guys. It was far from being a coup," he said.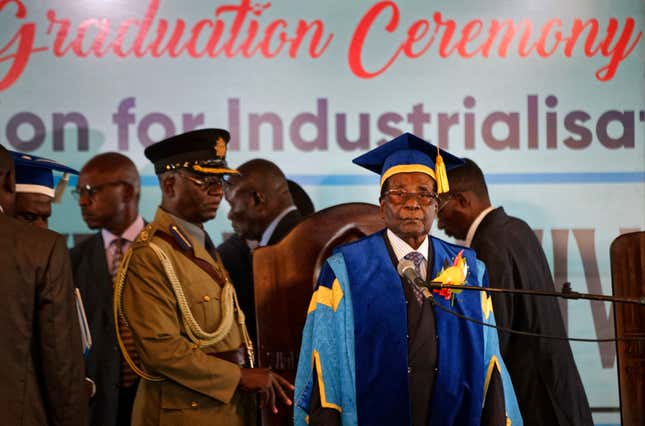 Back home, Mugabe did not seem like a man under siege. He made his first public appearance on Nov. 17 since he was put under house arrest when the military took over two days earlier. Acting as chancellor of the Zimbabwe Open University, he attended a graduation ceremony where thousands of graduates applauded him.
Mugabe's re-emergence seems to suggest that he is not yet defeated. Despite the public showing, the world's oldest statesman finds himself isolated. The youth league were forced to issue a public statement apologizing for insulting the army, and in the region, Botswana's president Ian Khama said Mugabe has no diplomatic support to continue his 37-year rule. Mugabe's main public support now seems to be a Catholic priest acting as mediator for the man known to be a devout follower of the church.
Also on Friday, a ZANU-PF party official told the AP that all 10 provincial branches of the party were calling for Mugabe's removal.
Shortly before the public sighting, images were circulated of Mugabe meeting with the military leaders and a southern African delegation. Among them was general Constantine Chiwenga, the army chief who orchestrated this military takeover. A statement from the military referred to Mugabe as "the Commander-in-Chief," further mystifying the closed-door negotiations.
Conspicuously absent was Grace Mugabe, the first lady whose ambitions are said to be the cause of this standoff. Back in Johannesburg, Dabengwa said the tanks, roadblocks and seizing the state broadcaster was all part of the military's efforts to right the direction of the ruling party by wresting it away from the increasingly powerful first lady. No self-respecting Zimbabwean could accept the idea of the first lady as president if the 93-year-old leader  "collapsed and the next day was no more."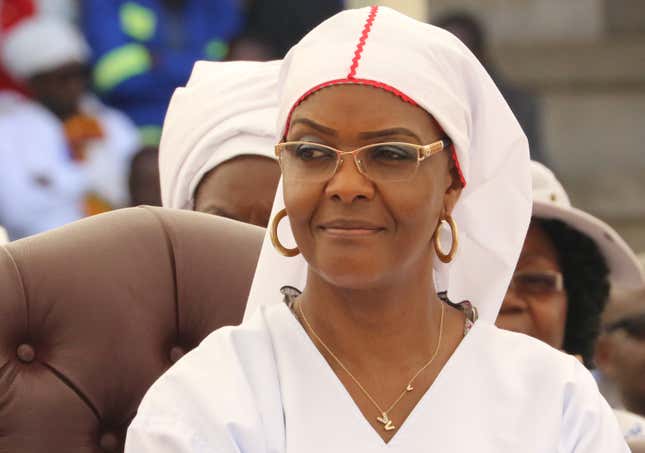 "Zimbabweans cannot fold over their arms and allow a character that nature to be in power," he said, adding that Grace Mugabe was a wanted person in South Africa after assaulting a model.
In discussing who would take over in her place, he did not name vice president Emmerson Mnangagwa, but rather repeatedly brought up the Gukurahundi massacres. The killing of untold numbers of Ndebele Zimbabweans soon after independence, to which Mnangagwa's name has been linked.
It is likely that Zimbabwe would head into a transitional process with an acting government that would include the opposition, civil society and members of the ruling party who were interested in reforming, said Dabengwa, who is now president of the Zimbabwean African People's Union. The army, he said, would never hold on to their newfound power.
"If they wanted to do so they would have done that the moment they took over the broadcaster," said Dabengwa. "They had no intention to go that far. They only had the intention to stop the ascendance of Grace."