Kenya's supreme court has dismissed two petitions against the Oct. 26 reelection of president Uhuru Kenyatta. In a summary of their judgment, the six-judge bench unanimously decided that the petitions had "no merit" and upheld his win for a second term.
"Having carefully considered the above issues, the specific players in each petition, as well as the constitution and the applicable laws, the court has unanimously determined that the petitions are not merited," chief justice David Maraga said today (Nov. 20). "As a consequence, the presidential election of 26 Oct. is hereby upheld as is the election of the third respondent," president Uhuru Kenyatta.
As per the constitution, Kenyatta and his deputy William Ruto will now be sworn in on Nov. 28.
The decision comes after violence in the capital spiraled out of control over the weekend, leading to deaths, protests, and destruction of property. On Friday (Nov. 17), at least five people were killed as police dispersed supporters of opposition candidate Raila Odinga, who were welcoming him back from a trip abroad. Four people were also killed over the weekend, while an opposition lawmaker was shot in the leg during scuffles with the police. The opposition National Super Alliance coalition said that "state-sponsored thuggery" was plunging the country into a crisis.
In a majority decision in early September, Kenya's supreme court called the August reelection of president Uhuru Kenyatta "invalid, null and void" and ordered a new vote be held in 60 days. After blaming the electoral commission for stonewalling meaningful deliberations, Odinga bowed out of the repeat polls in October and urged his supporters to stay home. Kenyatta won the redo with 7.4 million votes or 98% of the total, with more than 12 million registered voters not participating in the polls.
Rejecting the results as a "sham" and "a meaningless exercise," Odinga called for a campaign of civil disobedience and peaceful resistance in order to safeguard Kenya's democracy. He also called for an economic boycott targeting companies aligned with the government and the ruling Jubilee party. The results were also challenged in the supreme court by two cases: one filed by a former lawmaker and another by two members of human-rights organizations.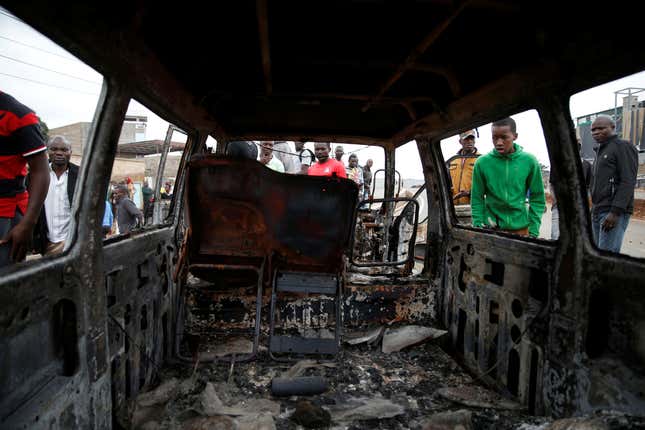 The uncertainty over the repeated elections and court rulings have also deepened the political crisis in the east African nation and intensified the sense of resignation among citizens. Citing political and economic marginalization, opposition-aligned regions have started calling for secession. The political and legal quagmires have also come at a huge cost for the Kenyan taxpayer, with about $600 million spent conducting the two elections.