Nigeria generally does not have a great reputation for preserving its history. The national museum in Lagos remains in need of repairs, century-old heritage buildings have been demolished by government and history is no longer taught in schools.
But in a curious move, the government of Borno state, the worst affected by the Boko Haram insurgency, says it wants to turn the home of Yusuf Mohammed, the late founder of the sect, into a museum. The government says everything "relating to the insurgency will be archived" at the house so future generations can "have first-hand information."
Since 2009, Boko Haram has led a devastating insurgency that has ravaged most of Nigeria's northeast and has seen over 20,000 killed. Millions more have been displaced and are now housed in congested government-run camps. It's unlikely that those affected will ever forget the horrors they've faced.
Mohammed started the sect back in 2002 peddling radical views about opposing western education but the group's operations markedly turned more violent in 2009 after Mohammed died in police custody in controversial circumstances. Following his death, which Mohammed's followers claimed was an extra-judicial killing, the crisis escalated under Abubakar Shekau, Mohammed's successor. Shekau has proven more slippery for the government despite several claims that he's been killed.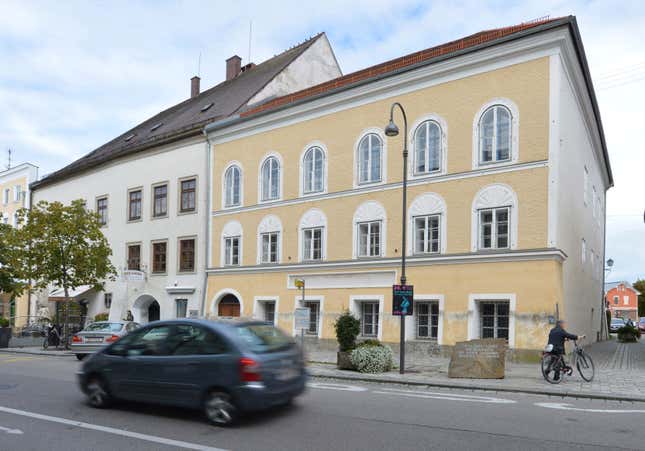 But despite its best intentions, by converting Mohammed's home into a museum, the government runs the risk of immortalizing him. His preserved home could morph into a shrine of sorts for followers of the radical sect. Nigeria can look to the United States for a lesson in this regard. After killing Osama bin Laden in a raid in 2011, US forces chose to bury his body at sea to prevent the terrorist's followers from turning his grave into a shrine. Details of the burial remain shrouded in secrecy. In Austria, after renting it since 1972 to avoid misuse, the government took over the childhood home of Adolf Hitler last year amid plans to demolish it. The reason: to stop it from being a shrine for growing wave of neo-Nazi groups. While anti-fascist groups often demonstrate at the house, it is also believed to have drawn visits from Nazi sympathizers.
The Borno government also says it plans to restore Sambisa forest, a former Boko Haram stronghold, as a game reserve as the state continues a slow recovery from the insurgency. Since taking office, president Muhammadu Buhari's administration has stepped up efforts to crush Boko Haram and has successfully recovered swathes of territory previously occupied by the sect.