Nigeria's startup ecosystem continues to be dominated by developments in Lagos, Africa's largest city and the country's commercial hub. But developers and stakeholders in the oil-rich southern part of the country are gradually building an ecosystem backed by local tradition, patient founders, supportive mentors and potentially easier access to funds from the money-spinning oil and gas sector.
Perhaps crucially, they're building without the usual dependency on Lagos's fast-growing ecosystem.
In his telling of how he founded what has grown to become Nigeria's leading travel site, Hotels.ng, Mark Essien, explained how he started in the city of Calabar in 2012 before he was contacted on Facebook by Jason Njoku (who co-founded iROKOtv and Spark) and was convinced to move to Lagos so his company could secure seed funding of $70,000 and another $150,000 when it hit the 6,000-listings milestone.
These days, however, Essien is often back in the southeast as part of a coalition of stakeholders who are working to ensure that entrepreneurs launching startups in the region no longer have to move to Lagos.
"It is very important there is a lot of focus on regional startups. Somebody can stay in Aba and say that "I want to build a technology company" and have all the resources necessary to be successful at their disposal without having to leave for Lagos," Essien said while speaking at the Made in Aba edition of StartupSouth a tech meet-up that was held in Aba, Abia state, on Nov. 9.
While Lagos dominates for startups because of the proximity to both finance, partners and customers, there have been some moves by startups to other regions of Nigeria and the capital city, Abuja. Similar moves have been seen in Kenya, where Nairobi has dominated but more recently Mombasa and Kisumu have also attracted or kept startups at home.
"Not only oil and gas"
While entrepreneurs and investors in Nigeria's southeast region's tech space are aware of the capabilities of local developers, it has yet to become a major reference point for tech conversations because the region is largely known for the energy industry. And for startups in the region, this can be a problem, says Gabriel Eze, founder of Port Harcourt-based Touchabl Pictures, a startup that allows users to search inside any picture simply by touching it.
"Tech investors, and people in general, still see the south as an oil and energy hub instead of an emerging software technology hive," says Eze. "It will take the global success of Touchabl or other startups to give the region its claim to fame which will attract more local and foreign investors."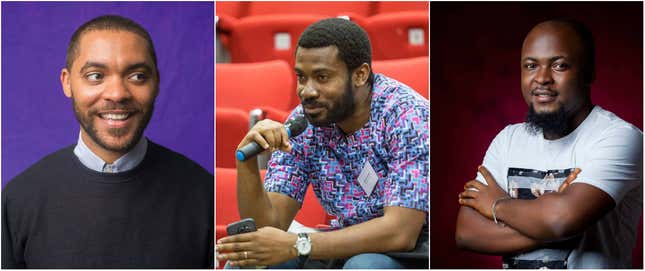 Eze and several other startup founders believe that waiting for the region's ecosystem to grow is worth their while. They include on-demand repair service WeFix, event venue sourcing platform VenueHero, and skills outsourcing platform Wokkaholic.
For these startups, they are inspired by the success stories of MyPadi.ng which started and still remains at Ozoro in Delta state in spite of securing funding from Ventures Platform and is about to raise a follow-up round; bitcoins trading platform Unicorn.ng that secured a $10,000 seed funding; and several other startups from the region that had raised funding from local and foreign sources including the Tony Elumelu Foundation Entrepreneurship Programme.
"The community is my motivation," says Eze. He highlighted community networking events like Startup Sunday and annual tech/business events like StartupSouth and input from mentors like Essien.
There are also work spaces including KoWork, The Bubble Coworking and Yelocode that offer similar and material supports to founders in the community.
A stakeholder in the ecosystem and lead creativity and strategy at Havilah & Hills, Uche Aniche, believes that the region would have an edge over Lagos if the startups can access "oil money".
"There are lots of young hydrocarbon industry players that are itching to get into startup investing and, already, talks are on for an angel investment network," says Anichie. "So, very soon, there's going to be interesting capital available—which also provides an opportunity for active investors right now."
The Imu Ahia factor
While outsiders have only just started paying attention to the entrepreneurial spirit of the southeast's tech startups, the area has long been regarded as one of Nigeria's most entrepreneurial and commercial regions. Passed down for generations is the Imu Ahia traditional system of entrepreneurship among the Igbo ethnic group. It is sometimes referred to as a "traditional Igbo Business School". Explaining the tradition, Chukwuemeka Afigbo, Facebook's strategy partnerships manager, said Imu Ahia consists of apprenticeship, incubation, mentorship and partnership.
"I see a lot of elements of the first three stages in many startups in our ecosystem today but then not much of the last one—partnership because in the traditional system, by the time the apprentice graduates after being incubated and is "settled", they usually become partners of their master and they end up doing a lot of business together," says Afigbo.
"This is not happening as much as it should in many of the new startups. Also, not many young people are prepared to dedicate the right amount of time to their apprenticeship."
Essien on the other hand argues that while Imu Ahia is neither incubation nor acceleration, it is better than both and should be embraced by startups even beyond the southeast region.
"I think it is something that would work really well, not just in the southeast, but all over the world," Essien.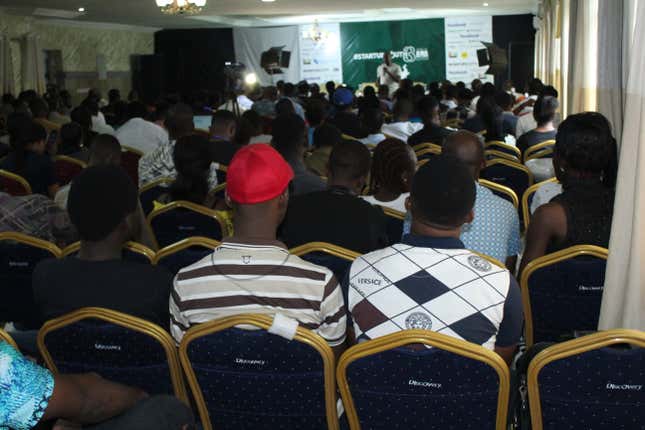 Afigbo believes startups in the region can ride on the wings of the successes of Abia's "Made in Aba" mantra in addition to notable feats in Onitsha and Nnewi.
For most Nigerians, "Made in Aba" captures the both the chutzpah and ingenuity of local makers who are able to copy or reinvent almost any product from toilet roll to major car parts. This is the reason why the popular Ariaria International Market is often referred to as the "China of Africa". This has positioned the region as preferred destination for individuals and businesses that are interested in producing copies of particular products or even better ones—thanks to the creativity and impeccable skills of the artisans in the region.
"Startups in the southeast should focus on how to use technology to add value to the cottage and commerce sectors since they already have the advantage of geography as well as understanding the culture and the people," says Afigbo.
Essien on the other hand believes that the southeast region's high population and several big markets are great opportunities for big startups coming out of the region. Meanwhile Andela and Hotels.ng have both launched annual internship programs that is believed to have raised the bar has been raised for quality talents in the region.
"More people are taking to the startup philosophy—away from the traditional 'small business' mind set as well. People are beginning to see business and fund raising for what it is—a means to an end instead of an end in itself," says Essien.
The local startups can also benefit from a steady flow of talented young graduates from several of the universities which are leading on technology including Federal University of Technology  Owerri, University of Nigeria Nsukka and University of Port Harcourt.
Eze however noted that while the startups would love access to more opportunities and funding, they are willing to make their own sacrifice until situation further improves in the region.
"I believe self-funding is part of the cost we have to pay for the investor community to take notice. Lagos had to prove itself with iROKOtv, Hotels.ng, Co-creation Hub and others before local and international funding came," he said.